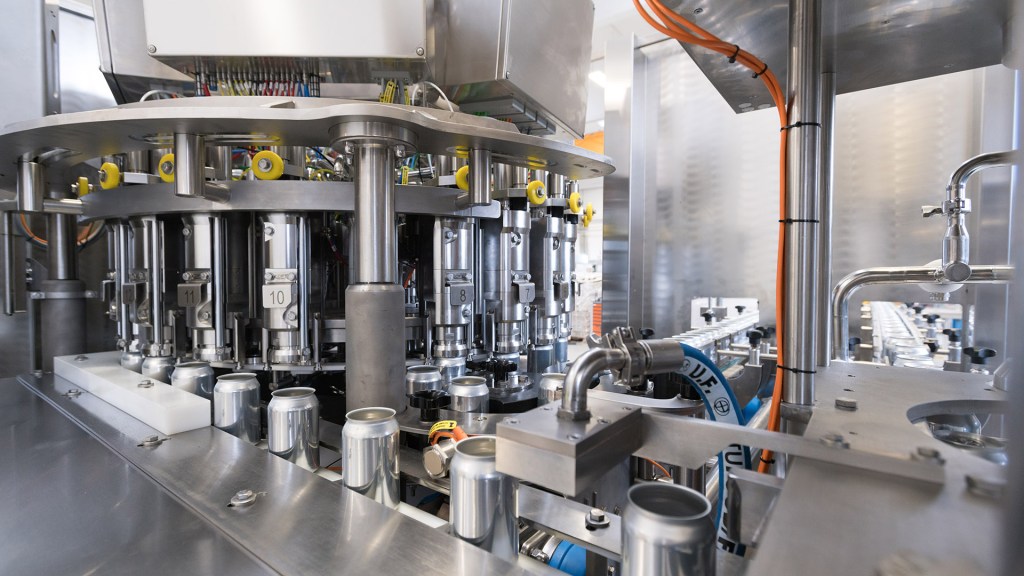 Compact fillers for Craft Breweries: quality in small size
In 2018 CFT Group implemented a large number of technological innovations. Among these, we launched a range of Compact Fillers for Craft Breweries, specially designed to meet the requirements of small and medium sized beer makers. This range was added to our existing portfolio of technologies dedicated to the beer industry.
Unlike the beverage sector in general, the beer sector is an industry where the key players are not only the large-scale corporate breweries, but also include the master brewers of small and medium-sized breweries. These breweries are not interested in producing high volumes, but focus on the quality of a traditionally made product which will resonate immediately with the customer. What they are looking for is a trustworthy provider of Compact Fillers for Craft Breweries that can help them reaching high results in terms of quality and productivity.
First of all, the machines must meet the requirements of small-scale production. Our range of Compact Fillers for Craft Breweries consists of machines with a filling speed of between 3,000 and 15,000 cans/bottles per hour, while the standard range reaches up to 90,000 cans per hour. The size is also smaller so as to make the machines more suited for use in more compact spaces, an important factor to take into account when considering small/medium-sized breweries.
CFT Group can meet the requirements of this niche market by providing much smaller machines than those of our standard range, as they are compact and suitable for use in smaller spaces. However, these Compact Fillers for Craft Breweries can offer the same high quality in terms of technology, while at the same time capable of meeting different production requirements and filling speeds.
In addition, our machines feature fast-format changeovers and minimal oxygen "pick-up", thereby guaranteeing a high-quality end product.
New Compact fillers for craft beer
During 2018 we have completed the acquisition of a majority stake in Comac, an Italian company specializing in keg-filling machines as well as being a manufacturer of low-speed bottle- and can-filling machines which can meet the needs of small producers. As part of this operation, we launched two new products, which will add to an already extensive range of solutions: the MICRO-BREW, produced by our associated company Comac, and the MASTER C BLOCK.
The Microbrew is a filler and seamer monoblock with a speed of up to 6,000 cans per hour, specially intended as high-quality equipment for small and medium breweries. It helps to achieve high performance levels: this is the only machine in the range which has a rotary-seaming system, ensuring an optimum performance.
The Master C Block is an automatic filler and seamer which uses flow-meter technology for high-precision filling and centralised adjustment. This machine is the result of the Group's commitment to creating a range of high-quality equipment accessible to small and medium-sized breweries while maintaining a high level of technological innovation.
Thanks to Comac's expertise, CFT Group is now able to provide a full range of Compact Fillers for Craft Breweries and related accessories which completes its portfolio of fillers (for both cans and bottles), and further strengthens the position of the Group within the beer-filling sector.
Furthermore, CFT Group can meet the different productivity needs in terms of packaging and processing. In 2016, with the acquisition of the German company Rolec, we expanded our portfolio of machines for the brewing sector (boiler rooms, hop fermentation systems, breweries and ancillary equipment). Rolec completes our offer with its range of premium brewhouses characterized by higher volumes and greater choice for the end user.
Finally, CFT Group can provide complete solutions for the entire process as well as for the secondary packaging, such as a wide range of cartoning machines, bundling machines, pick-and-place systems and combined machines.
Craft beer market trends and R&D activities
A critical trend in the beer sector is the rapid growth of beer makers and microbreweries with a tendency to strive for an increasingly unique product, one with a strong impact and a strong brand identity. As we all know, cans can be totally customized with dedicated graphics much more than bottles. For this reason, the filling of cans has increased significantly over the last two years compared with the filling of bottles.
The filling of bottles continues to be the current solution for filling liquors and alcoholic drinks. For water, the tendency to fill PET bottles, which had already started at the end of the 1990s when PET replaced glass for convenience and practicality, does not seem to be changing in the near future.
With regard to Research and Development within the Group, we would like to point out that each year quite a large part of our turnover is re-invested in R&D in order to ensure continuous high technological quality for our customers and to provide the best that technology can offer in terms of machinery.
The number of patents up to 2018 currently stands at around 114, divided between Packaging and Processing, while the turnover that we re-invested was over 8 millions in the last three years.
Our holding company provides the laboratories where various tests are carried out and where each machine is tested prior to being delivered to the final customer. There are also R&D departments and laboratories for each of our brands and production centers.
CFT craft beer technologies: future perspectives
Over the coming years the Group is committed to further developing excellent technologies within the processing & packaging sector, and to making it available to both the large-scale corporate breweries as well as the microbreweries. We will focus in particular on always being able to meet the production and technology requirements of microbreweries thanks to our range of Compact Fillers for Craft Breweries, so that they can achieve an excellent final product.
This is the fundamental point for CFT Group: to be able to provide complete turn-key systems, from the collection of the raw materials to the delivery of the final product to the end user.