Our range of choppers, extractors and refiners boasts some of the premium equipment and machines we are able to showcase in the field of Primary Processing industry. This portfolio includes "the Giubileo Concept", one of our most efficient and reliable extraction systems, recently renewed and re-engineered by our Technical Department, and the innovative enzymatic inactivation system "Zenith Chrono Concept".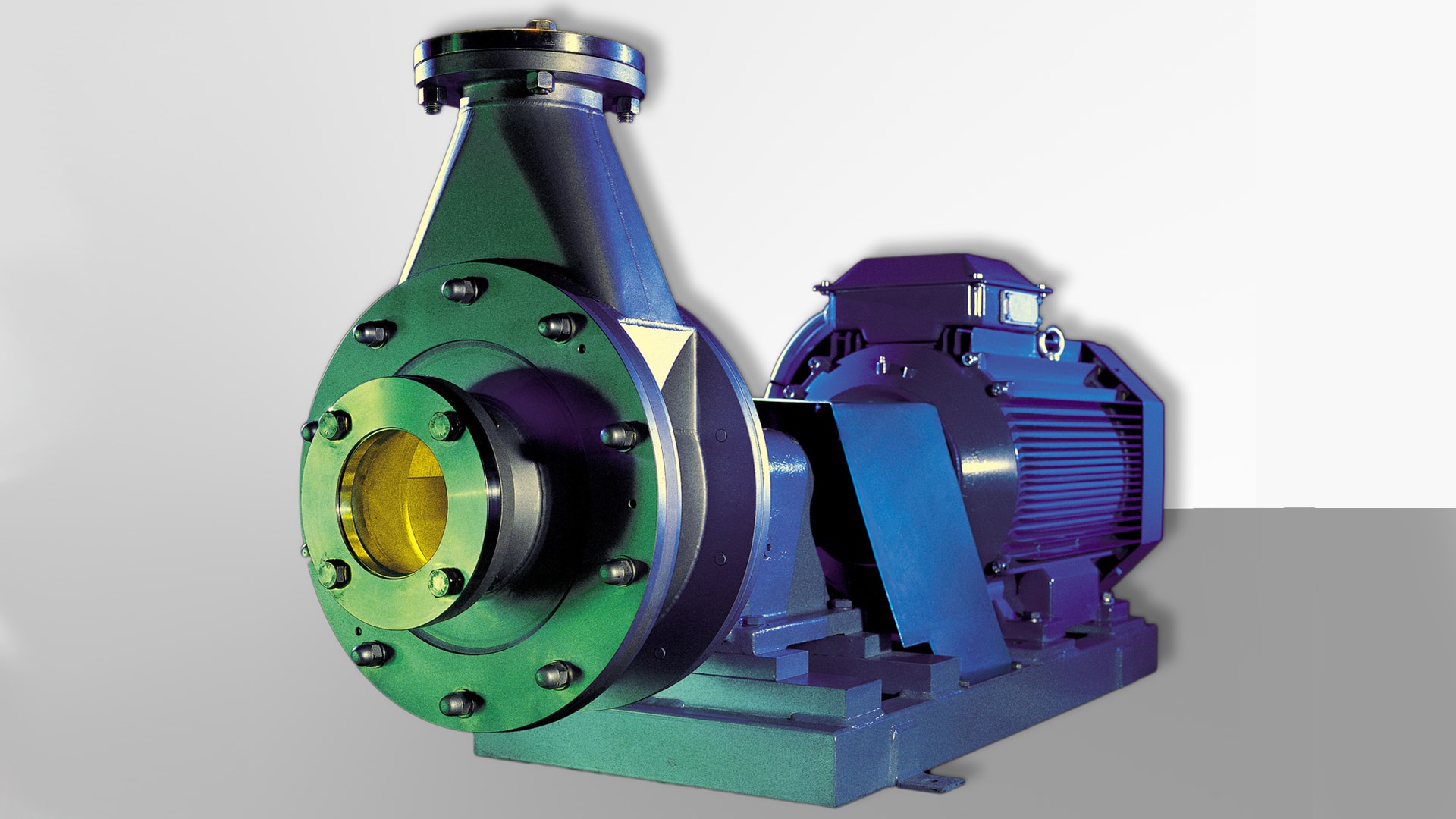 The in line Model BT60 chopping pump, installed both in the Cold-Break and the Hot-Break systems, guarantees optimization of size reduction for selected products.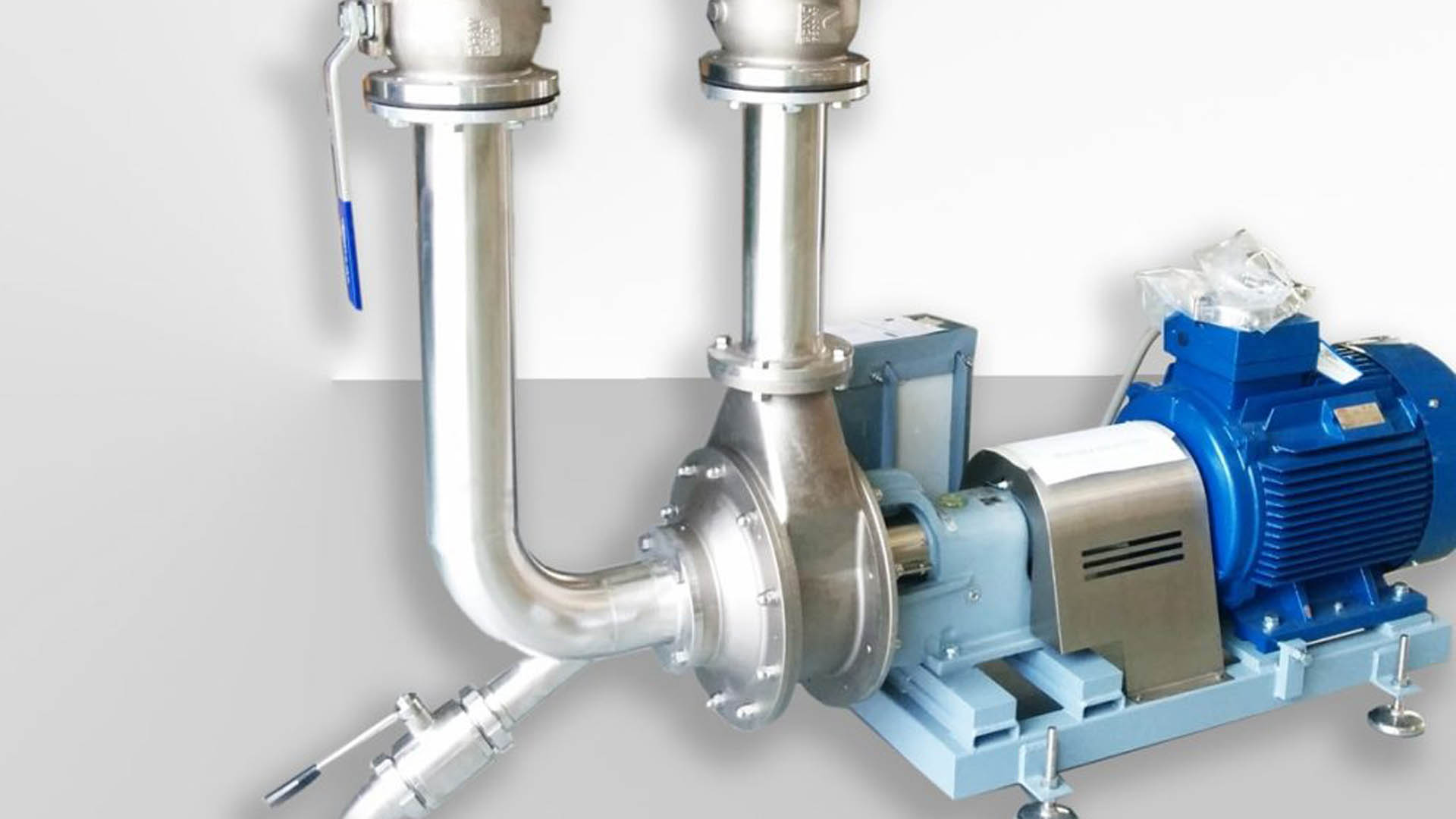 PRODUCTS: tomatoes, fruits without stones, vegetable
BENEFITS:
Optimization of the heating and refining process thanks to the uniformity of the chopped product being heated

Very reliable service factor, which guarantees long working cycles.

Uniform breakage of the fruit to be subsequently heated and refined.
Crusher MOM
High capacity size reduction mill.
Play video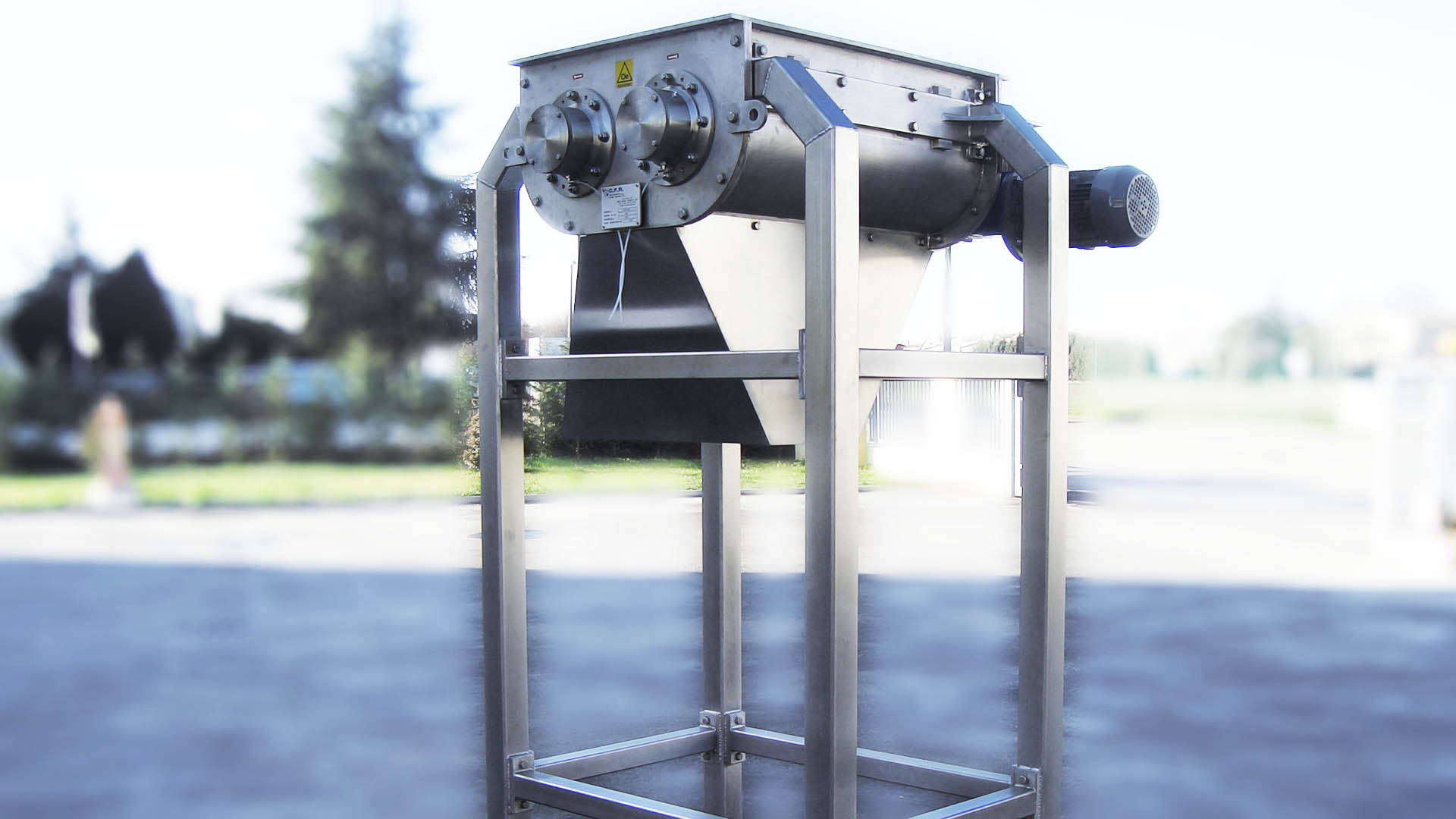 The Crusher MOM is mainly used in tomato processing lines but due to its versatility and adaptable features, it is also quite successful in processing vegetables and fruits, especially for the "rubber free" system destoning fruits with pits.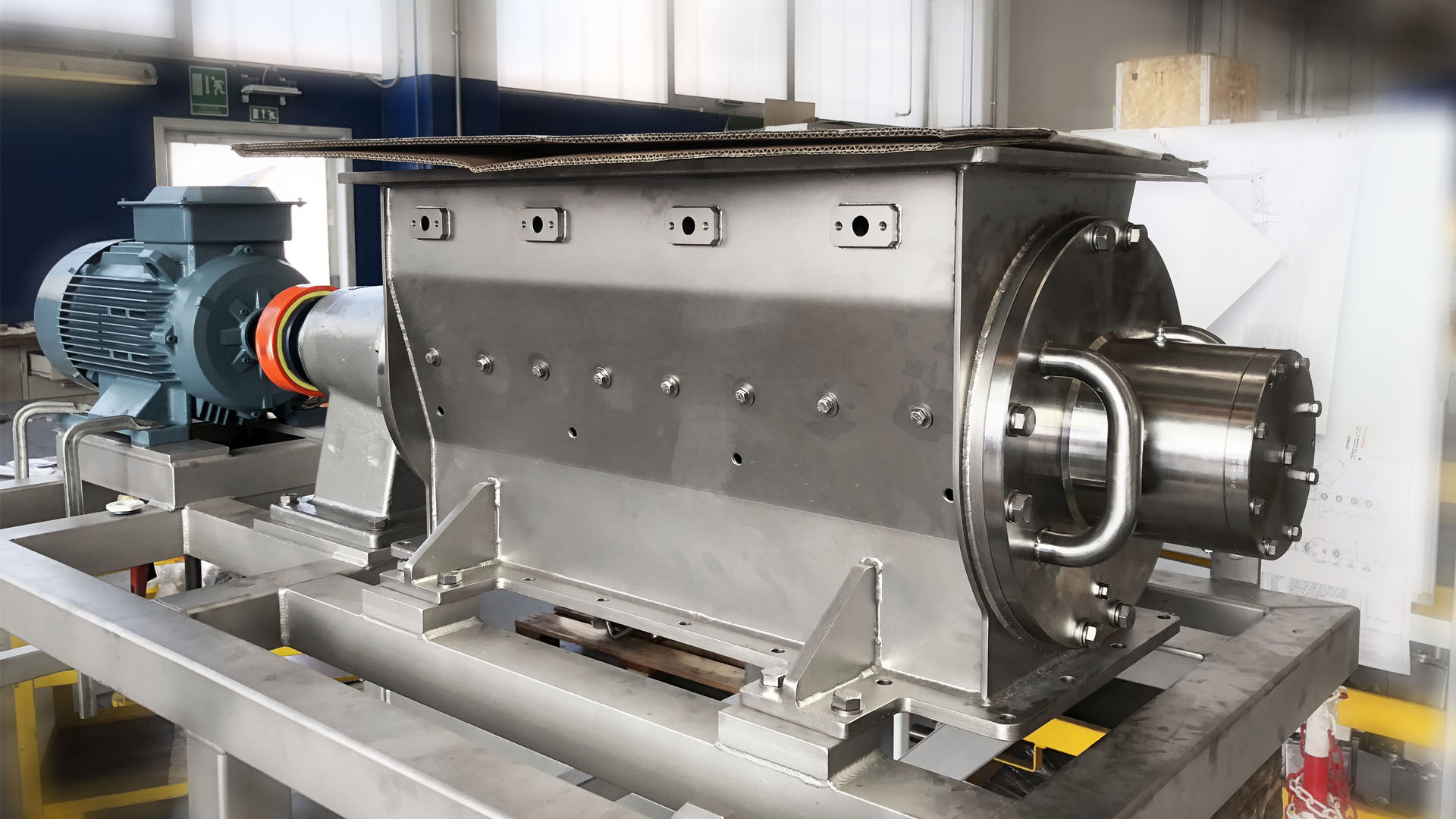 PRODUCTS: tomatoes, mediterranean fruits with or without stones/pits, tropical fruits.
BENEFITS:
Maintaining a high quality of finished product throughout the primary size reduction and the subsequent refining steps.
Traditional Turbo Extractor
Hot Break/ Cold break Extraction unit.
Play video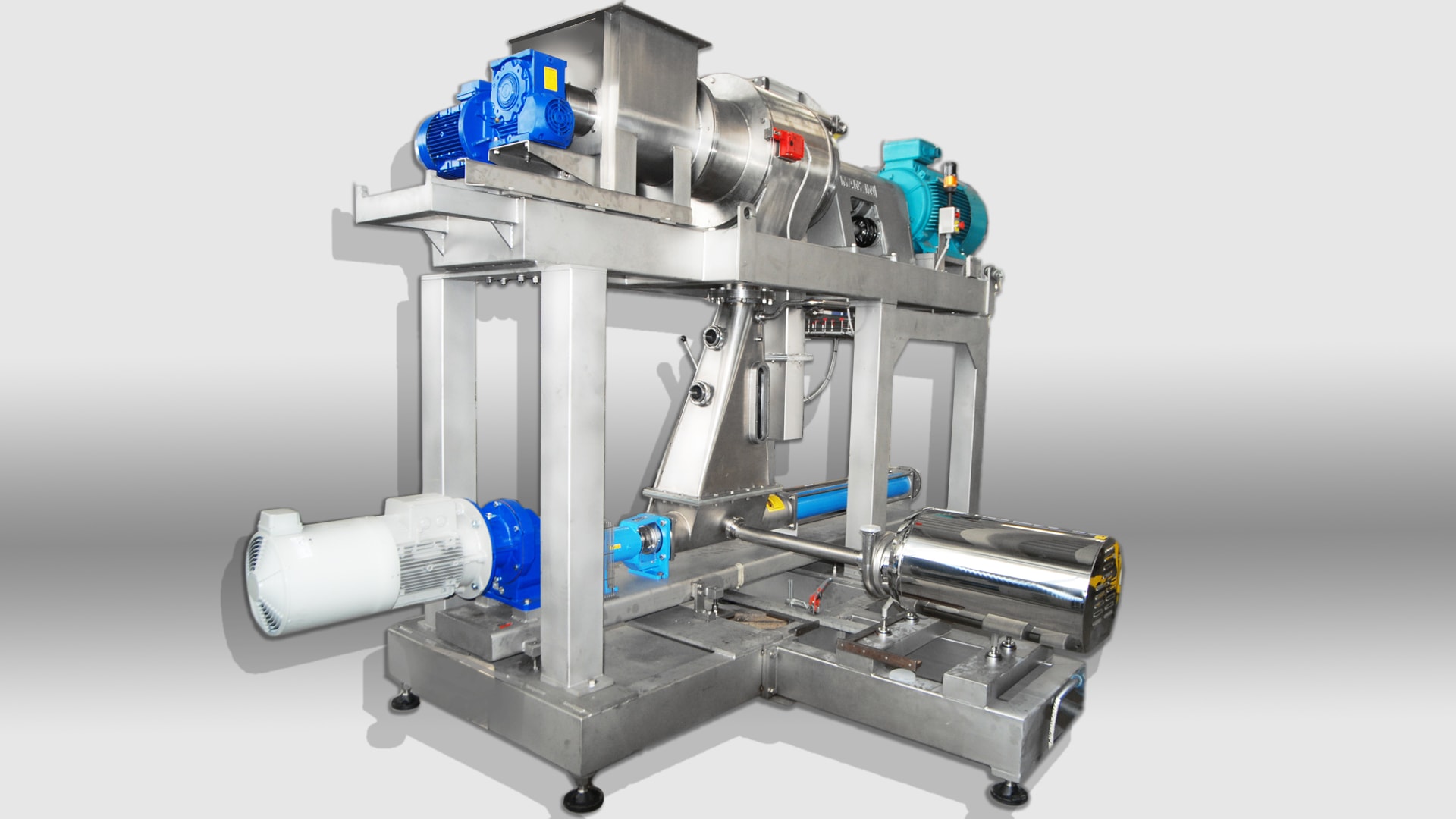 Turbo extractors are specifically designed for extracting and refining tomato and fruit puree and juices treated with the "Hot Break/Cold Break" technology or Zenith Chrono inactivation. In addition, the Traditional Turbo Extractor is used for other fluid-based products requiring separation of liquid from solids.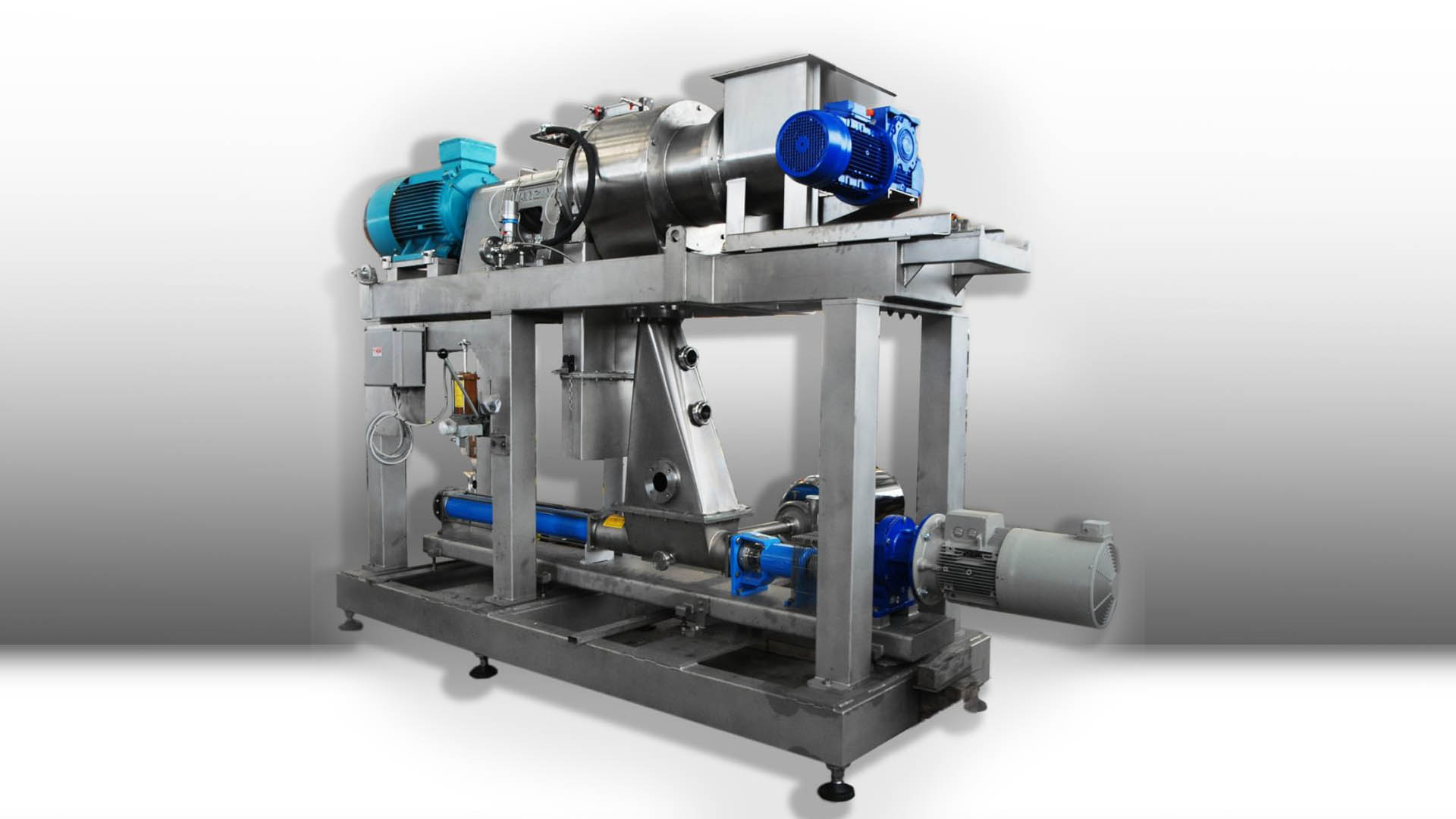 PRODUCTS: tomato, fruit, vegetable
BENEFITS:
Juice extraction with low product emulsion

High Yields

Low moisture content of outgoing pomace

Small to medium production capacity

Capability to adjust the degree of extraction by VFD while the machine is in operation

Timed screen cleaning system during production adaptable to the general C.I.P. system

Quick screen changeover
Giubileo
Cold extraction/Hot refining system.
Play video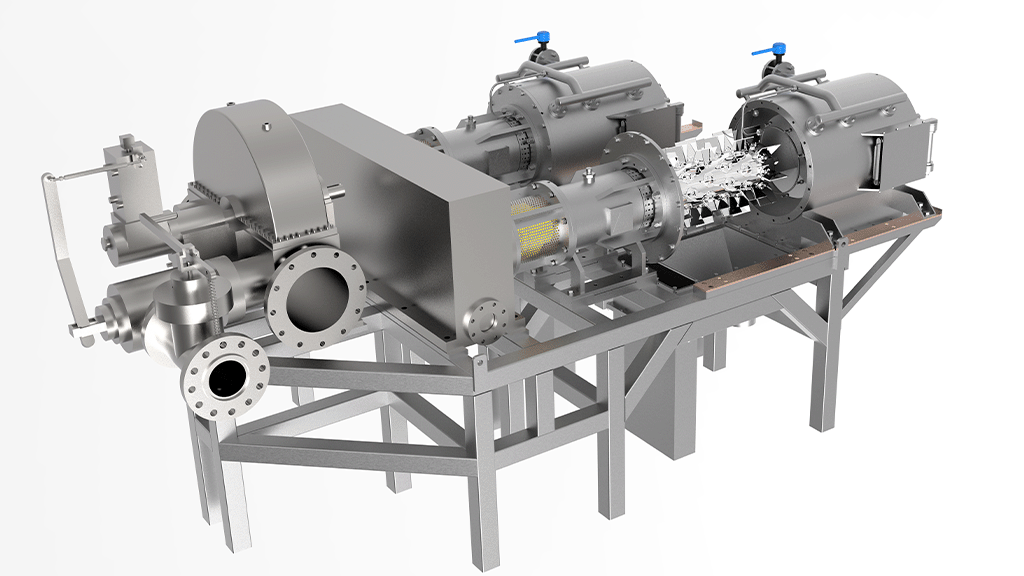 Giubileo is the CFT Group's extraction/refining unit, designed to grant high performances and maximum flexibility and functionality. GIUBILEO represents years of experience and know-how , and thanks to its versatility is capable of processing a wide range of products, including but not limited to whole or destoned fruits and various types of vegetables, while obtaining final products which meet the highest quality parameters.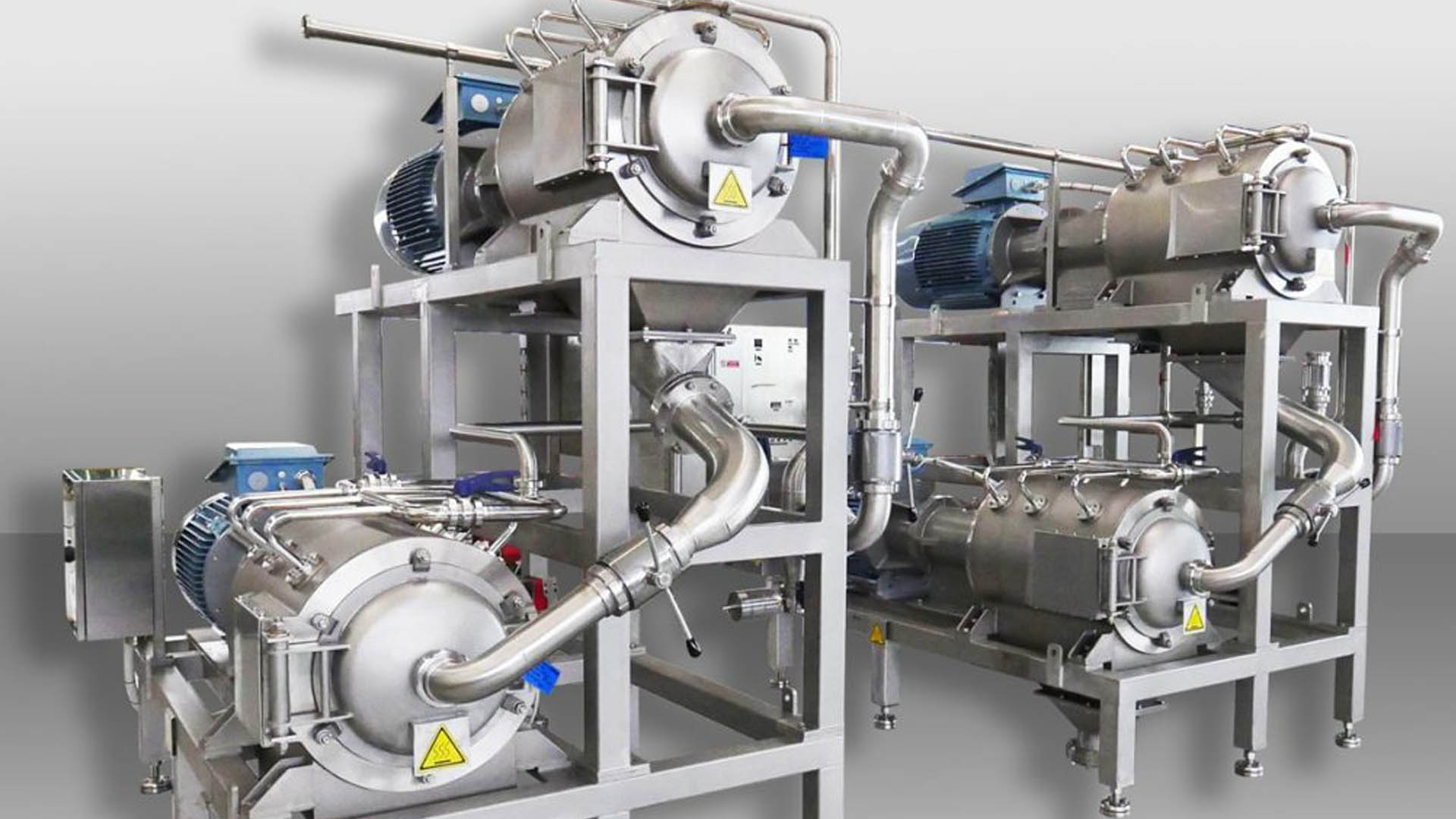 PRODUCTS: fruits with/without stones,  such as, tomatoes, apples, strawberries, fruits with stone pits such as peaches, apricots, mangoes, vegetables and roots such as carrots and potatoes, seeds such as mustard
BENEFITS:
ELIMINATION OF PEELING WHEN PROCESSING FRUIT WITHOUT STONES which ALLOWS A REMARKABLE REDUCTION IN WASTE AND PRODUCT OXIDATION

CONSTANT OUTPUT: SUCH AS WHEN PROCESSING APPLES, GIUBILEO CAN ATTAIN 96% OF FINISHED PRODUCT WITH JUST 4% OF WASTE, USING A 0.8 MM SCREEN

INTEGRITY OF SEEDS AND STEMS, THUS AVOIDING TASTE ALTERATION DURING HEATING AND THE PRESENCE OF SPECKS IN FINAL PUREE

NEW ADJUSTMENT PARAMETER – PADDLE PITCH INCLINATION – WHICH ALLOWS FINE ADJUSTMENTS OF THE MACHINE ACCORDING TO THE PRODUCT SPECIFICATIONs

REDUCTION IN POMACE HUMIDITY
Giubileo Concept
CFT Group's rubber-free destoning cold extraction and/or hot refining system.
Play video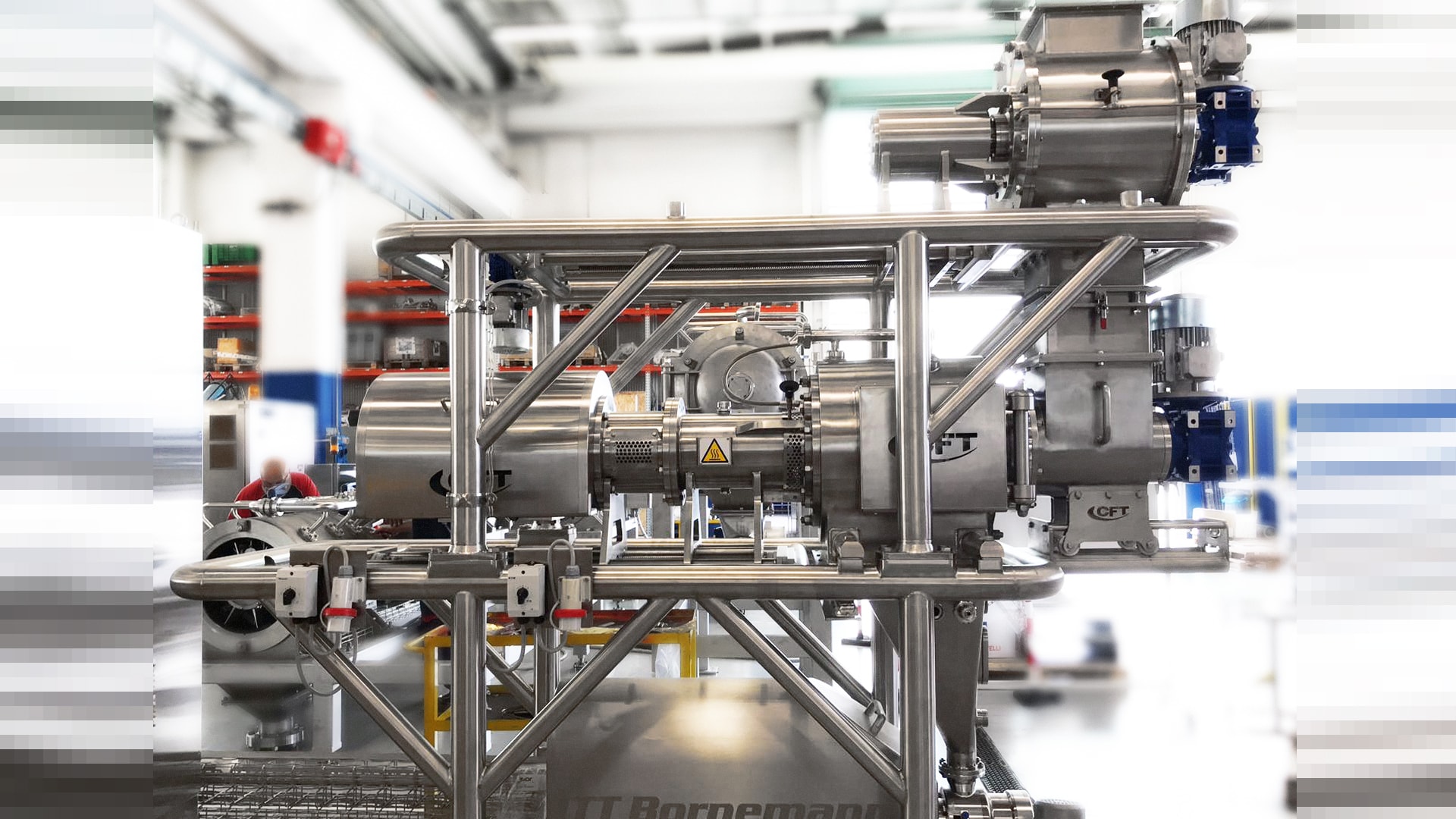 GIUBILEO CONCEPT represents CFT Group historic extraction/refining system, which has been scaled down and completely re-engineered. The machine features a new rubber-free destoning option for fruits with stones.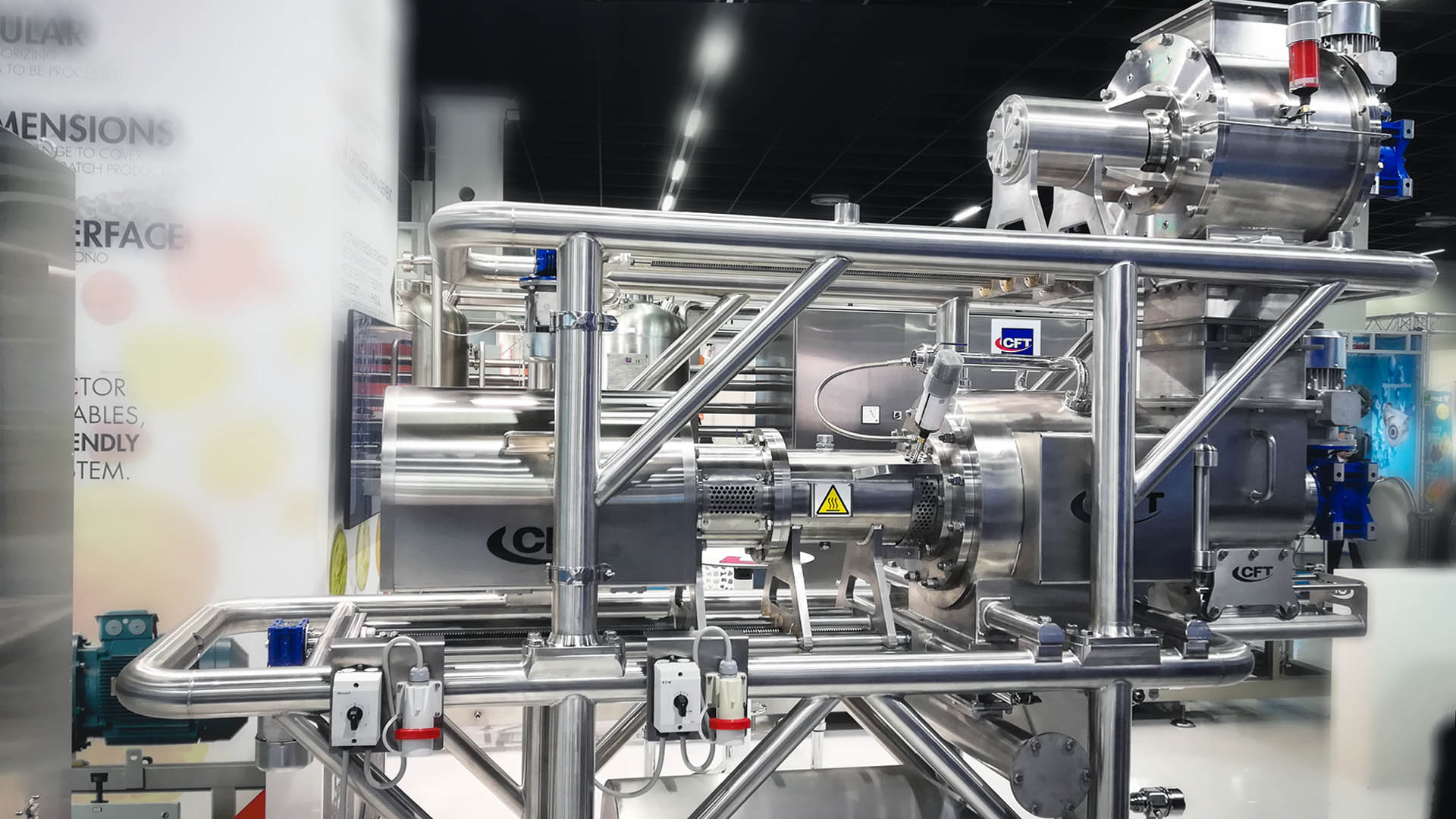 PRODUCTS: mediterranean fruits with/without stones, tropical fruits, vegetables, tomatoes
BENEFITS:
Extremely hygienic: thanks to its completely renewed design, the giubileo concept is more easily cleanable in place compared to other machines

Modular: giubileo concept can be customized depending on the types of fruits being processed. The star valve completes the anaerobic process and the hammer crusher allows the pitting of the fruits, the pre-grinding or the destoning

100% food compliant and eco-friendly: thanks to the new "rubber free" destoning system, there is no traditional rubber roll, since the destoning process is all stainless steel

Compact: giubileo concept is downsized compared to the traditional size ranges, to cover small flowrates

Higher level of automation: the giubileo concept allows full control by plc and touch screen, or by remote control via wifi
Eldorado
CFT Group patented Eldorado system for the enzymatic inactivation of fruits and vegetables.
Play video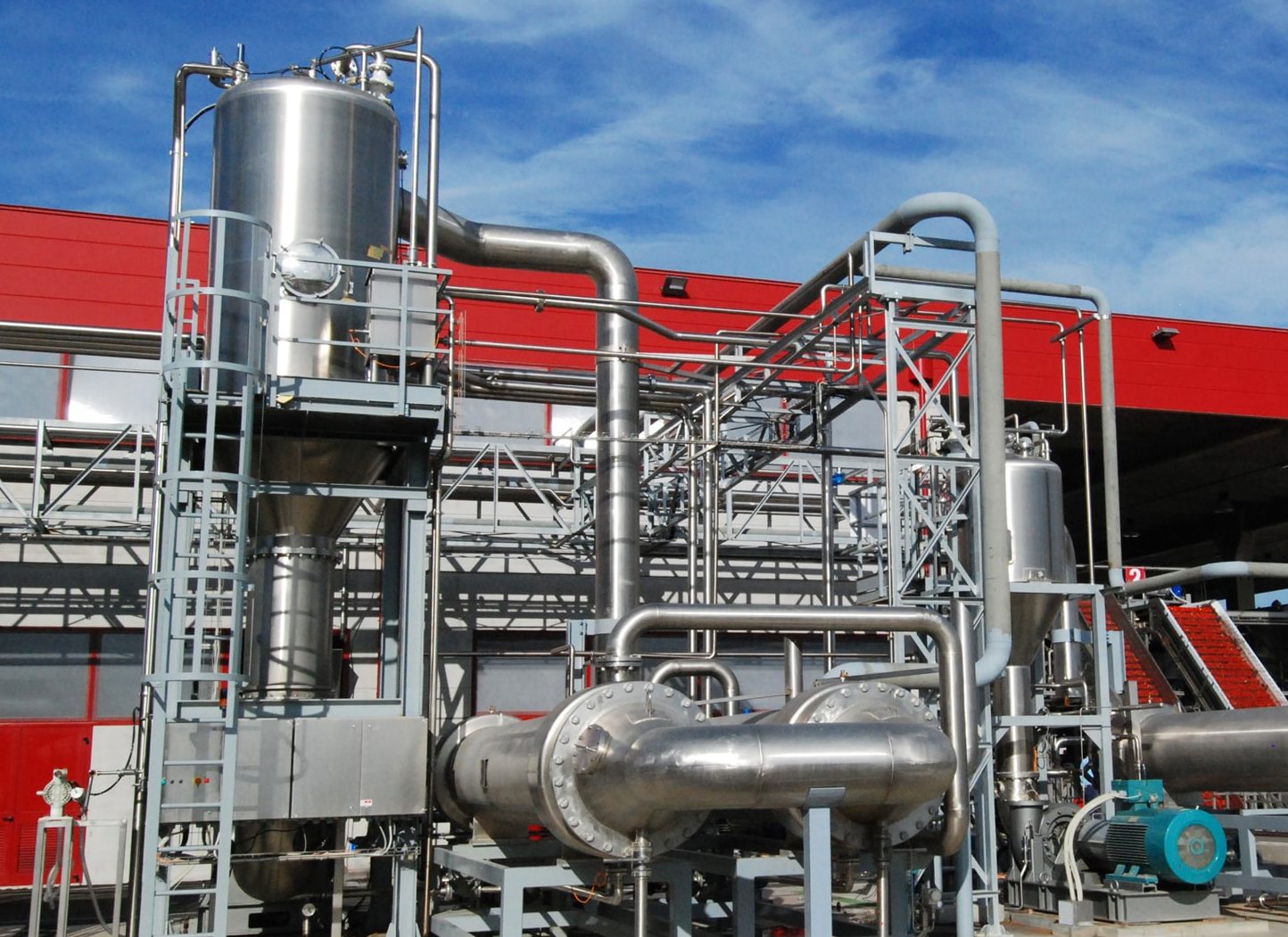 Thanks to its high recirculation flow-rate and the special geometry of its patented heat exchangers, the Eldorado system can run at its maximum efficiency over long periods of time (over four weeks without intermediate clean-up), even in the presence of foreign bodies such as weeds, leaves, vines, etc. mixed together with the product.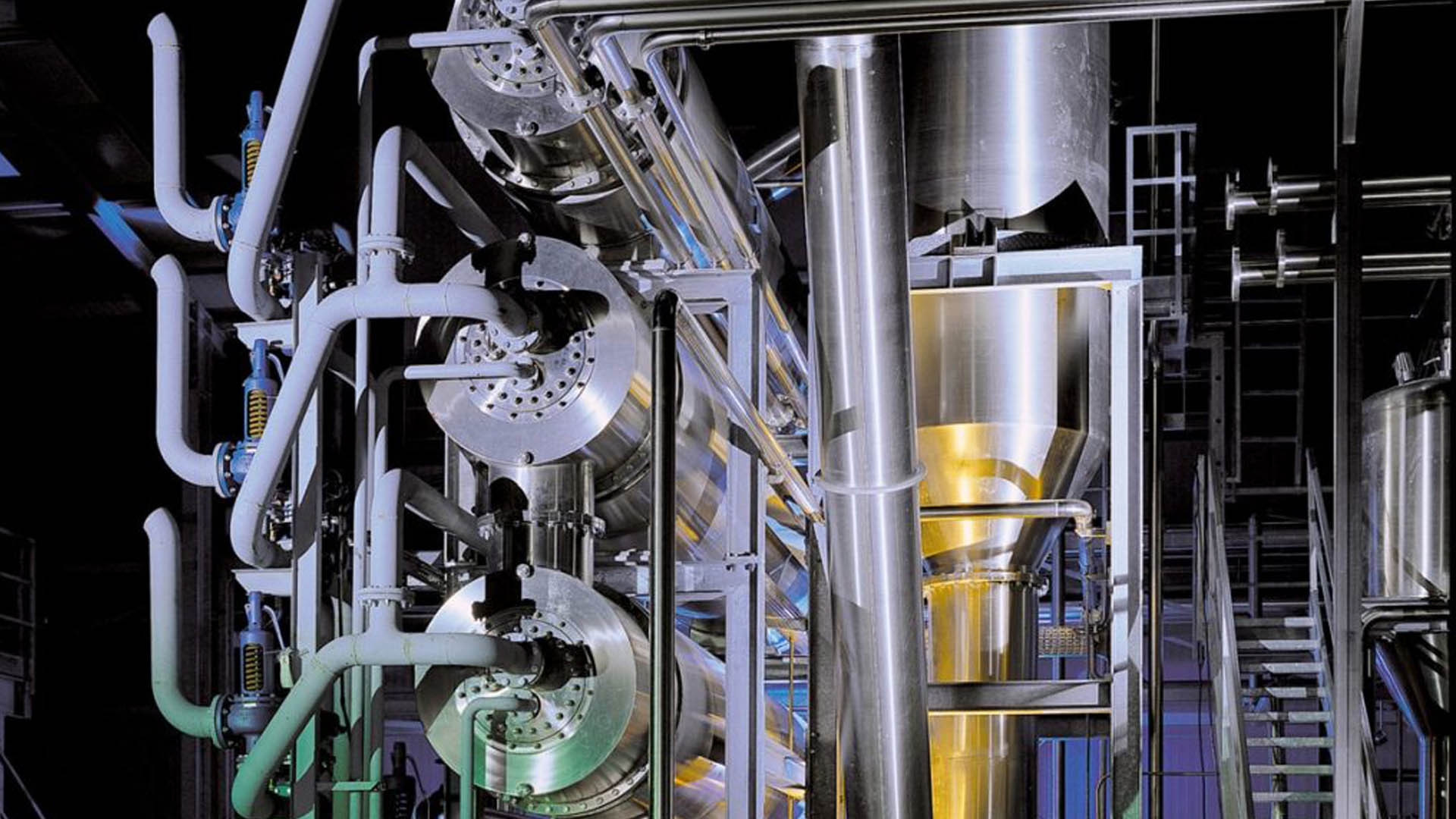 PRODUCTS: all food products with enzymatic inactivation between 60°C and 110°C.
BENEFITS:
Preservation of organoleptic properties and colour of the final product allowed thanks to the vacuum process (when Installed).

Non-stop production (up to 5 weeks without intermediate clean-up).

Very low maintenance cost.
Zenith Chrono
Enzymatic inactivation system for fruits and vegetables
Play video
With numerous and varied applications implemented all over the world, ZENITH CHRONO is the ideal solution for companies that process high quality fruits and vegetables and are willing to optimally preserve the original color as well as the organoleptic properties within their final products. ZENITH CHRONO is supplied with a HMI which is designed to manage all the process parameters of the products being processed. Thanks to Zenith's short processing time and its continuous anaerobic environment, the system is extremely efficient in enzyme inactivation. Zenith is available in various versions designed and engineered to process fruits with and without stone pits.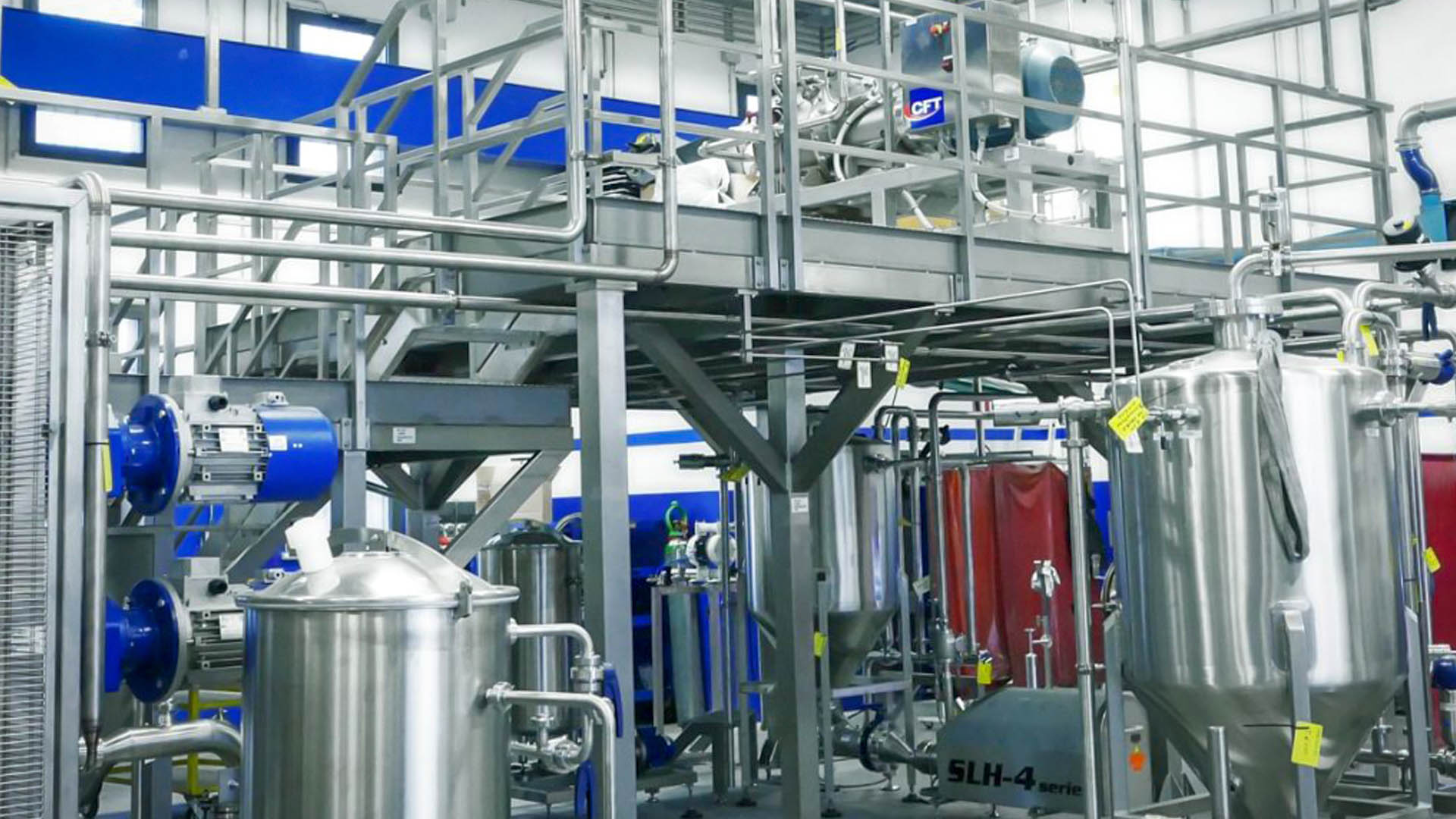 PRODUCTS: mediterranean fruit (with and without stone), tropical fruit (with and without stone), wild berries, vegetables
BENEFITS:
Ability to simultaneously process different varieties of products (e.g. green and red apples) and/or with different levels of ripeness without loss of quality in the final product

Elimination of undesirable color, black specks, molds, pesticides and chemicals into the pulp

Immediate enzyme inactivation, fall of extracted puree directly into the hot mass

High viscosity of the final product

Elimination of ascorbic acid to avoid first oxidation

Defined residence time: no transient heat transfer

Excellent preservation of flavors and color
Zenith Chrono Concept
The Zenith Chrono Concept is an enzyme inactivation system for fruit and vegetables and it is an upgrade of Zenith Chrono's processing range.
Play video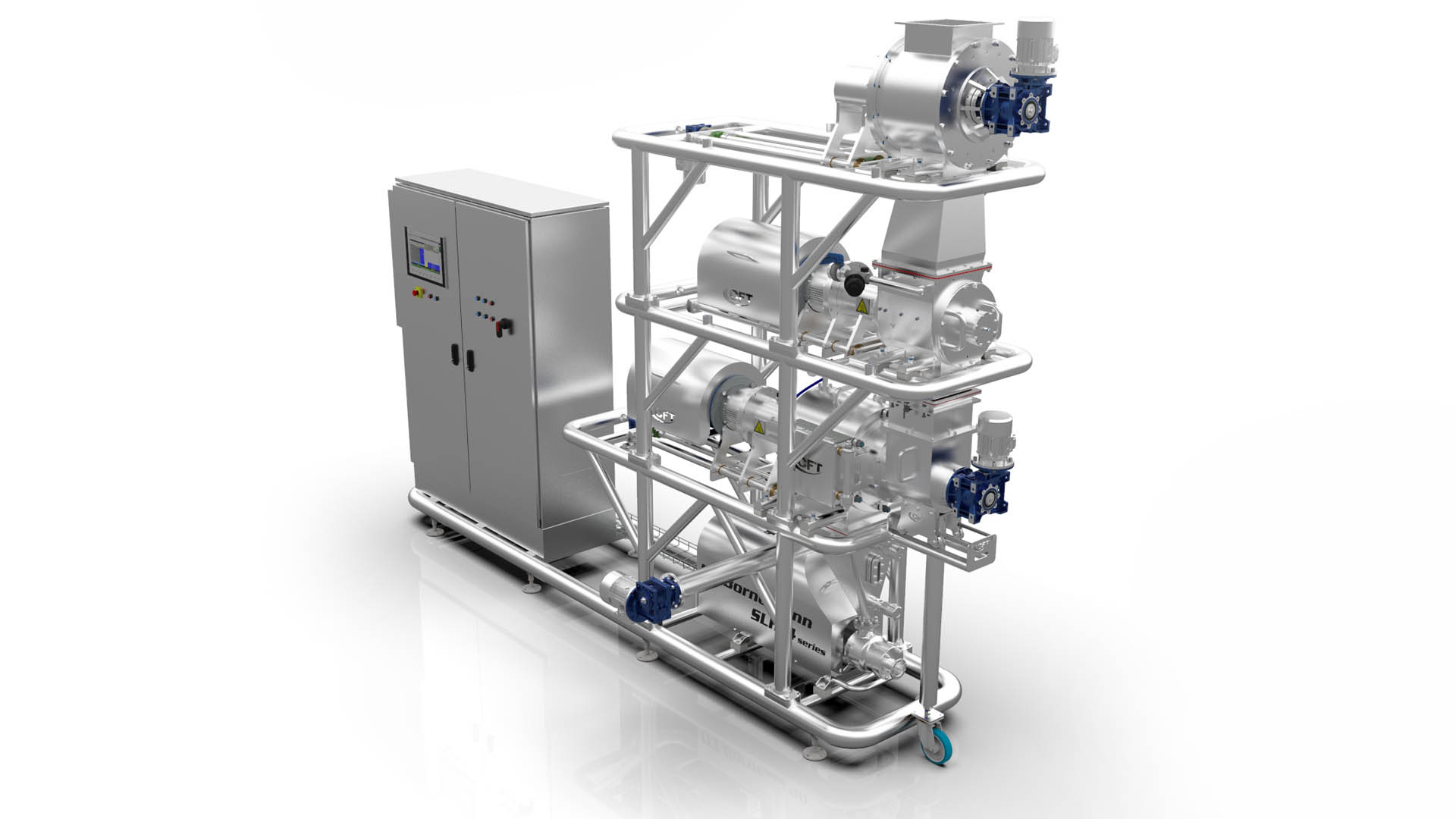 This machine is the evolution of the first generation of ZENITH CHRONO enzyme inactivation system which offers many new features: an improved hygienic design, easy maintenance, a smart connection with downstream and upstream machines, a very efficient and modular heat exchange system. Thanks to a short processing time and anaerobic environment, this machine is extremely efficient in enzyme inactivation. It is available in various configurations designed, engineered and manufactured to process fruits with and without stones.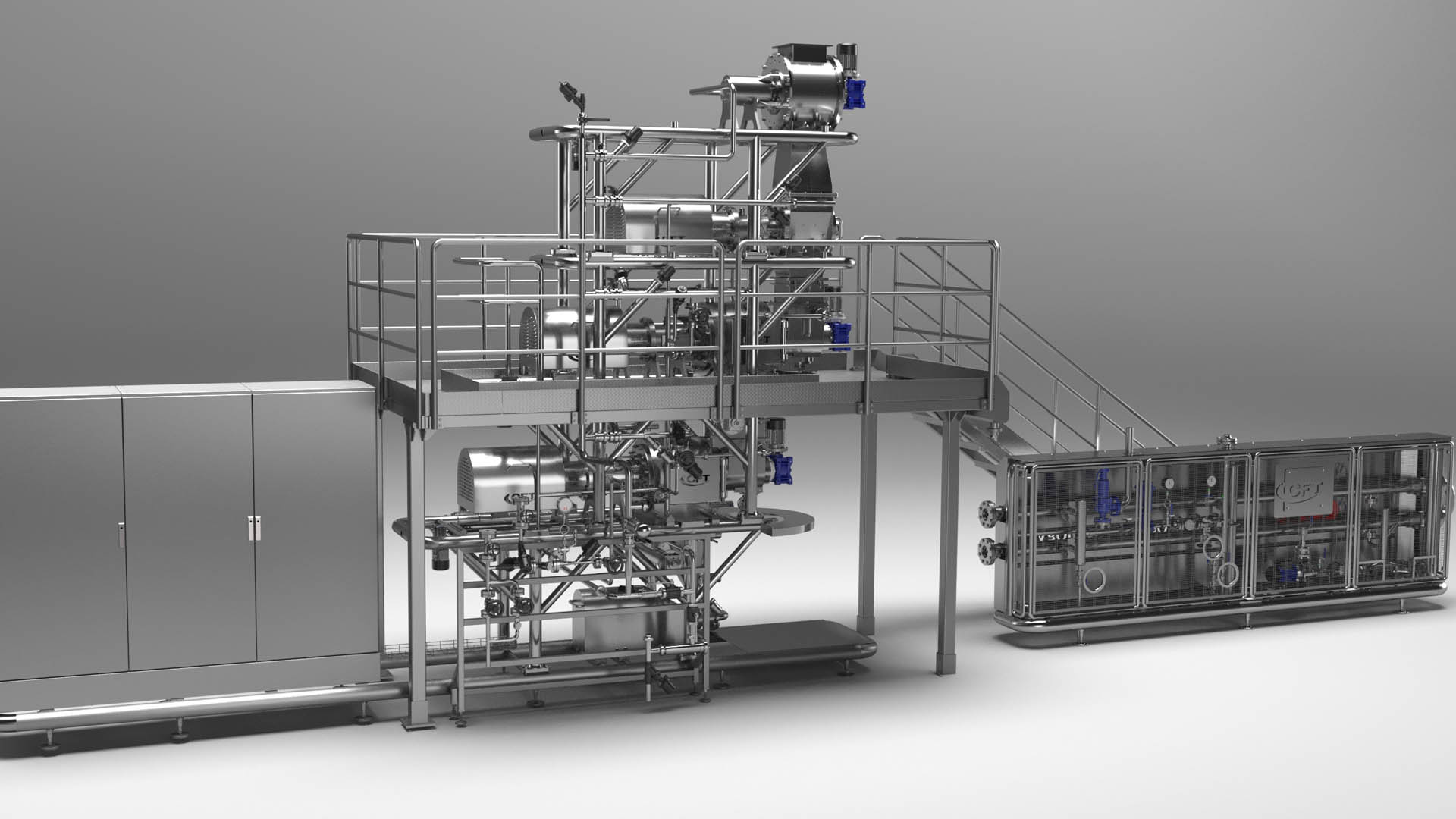 PRODUCTS: mediterranean fruits (with and without stone), tropical fruits (with and without stone), wild berries
BENEFITS:
Elimination of undesirable color, black specks, molds, pesticides and chemical into the pulp

Immediate enzyme inactivation; extracted juice and puree falls directly into a hot circulating mass of product

High viscosity of the final product

Elimination of ascorbic acid to recover from oxidation

Defined residence time

Excellent preservation of flavors and color