Since 2004 SIAPI has developed the so called "wide mouth" technology, with a dedicated platform of machines SW from 1 to 6 cavities, for a maximum neck diameter of 180mm and 12L of capacity.
Conversion from glass, HDPE and metal to PET offers the challenge to explore new markets with innovative packaging solutions.
Many sectors are involved in this transition, e.g., food, pharmaceutical, chemical, paint, toys, pet food, etc.
SW series
Blow molder for containers with a mouth diameter up to 180mm and capacity of 12 Lt.
Play video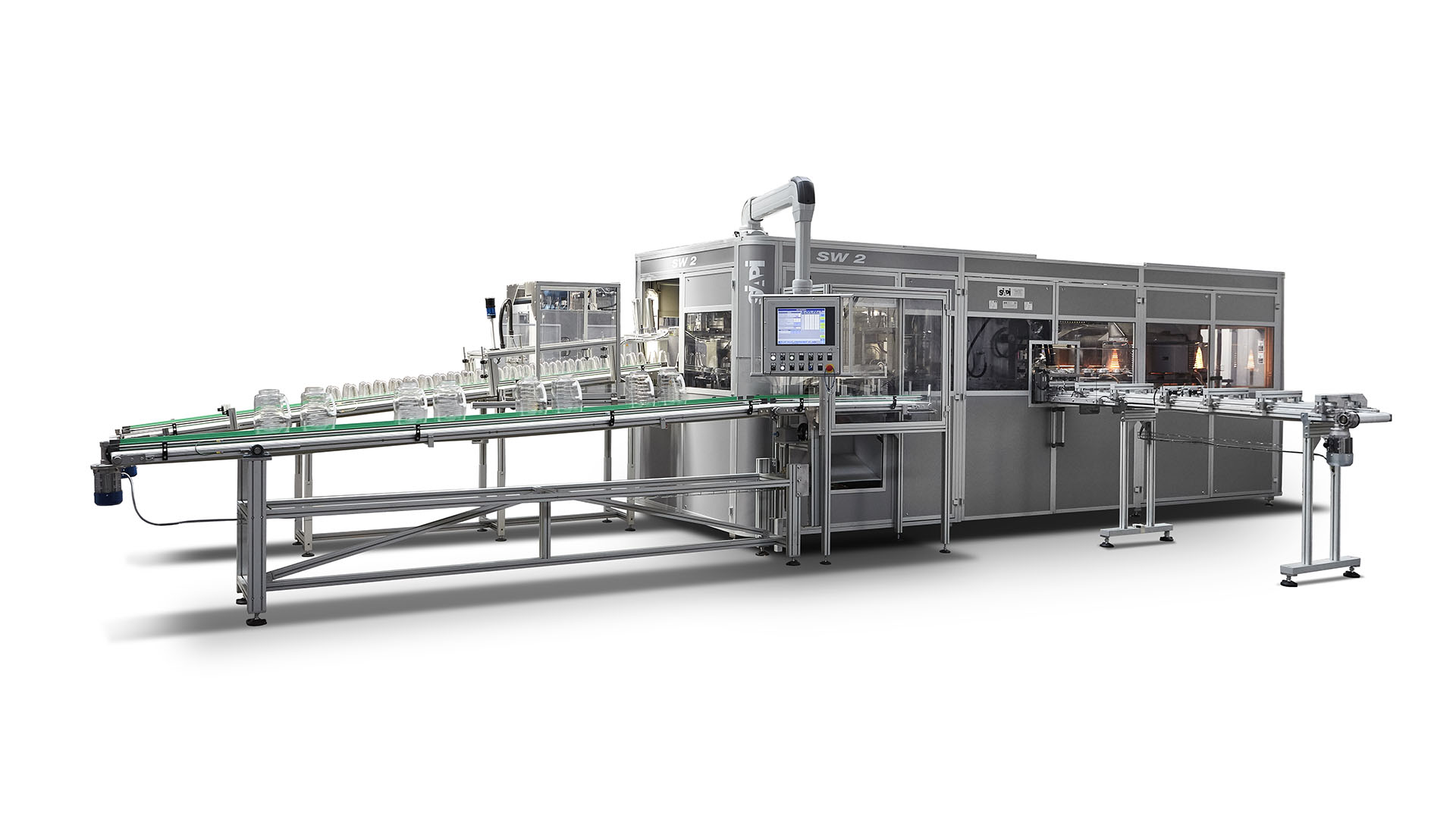 SW machines are designed to produce wide mouth PET containers by a two-stage stretch-blow process of containers from preforms with large neck diameter. The type of container is quickly changed by simply replacing the mold, changing the preform carriers and making any quick adjustments required by the different types of preform involved.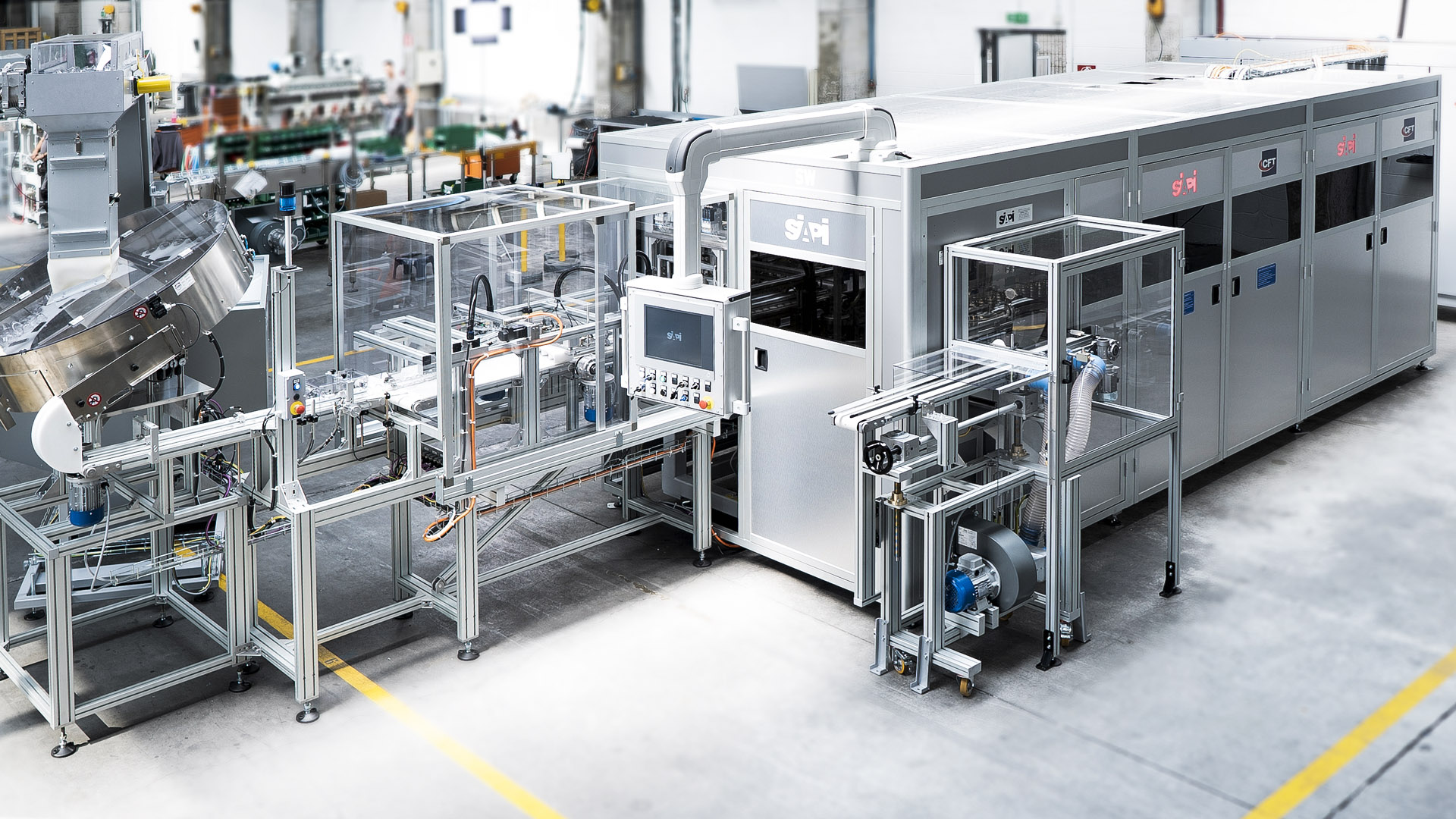 Products: food, pharmaceuticals, chemicals, paint/varnish, toys, pet food, others.
Formats: containers and jars from 1.5 Lt up to 12Lt
Benefits:
Converting GLASS, HDPE and METAL jars and containers to PET and PP makes it possible to explore new markets with highly competitive innovative packaging

Flexibility for the neck design

Machine can be configured easily for different neck finish diameters