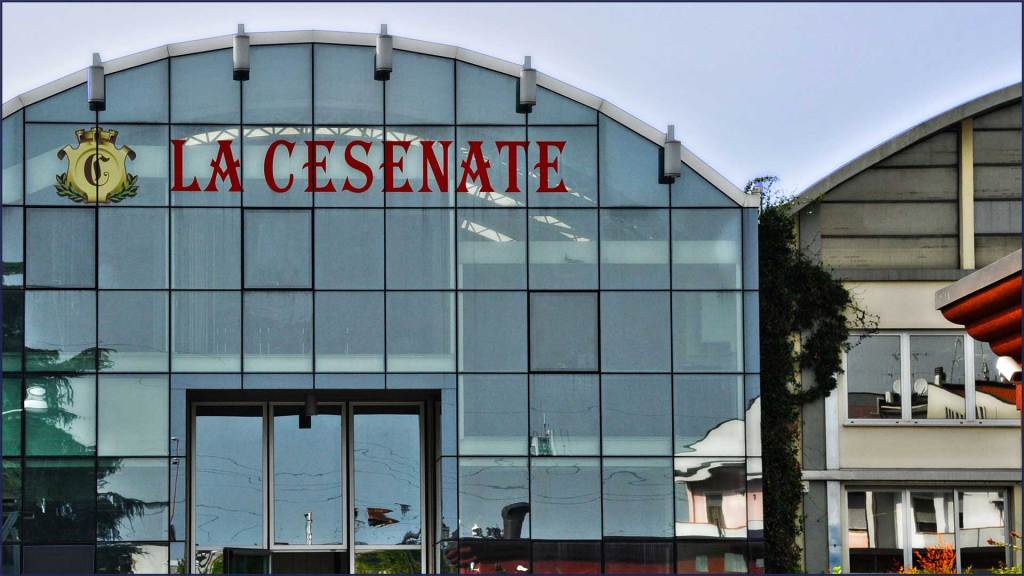 Plant-based drinks production line
"La Cesenate", a Company CFT Group has been working with since 1989, was founded in 1949 and has its headquarters located in Cesena (Italy). The Company since the beginning has included in its business the plant-based drinks production, to create fruits and vegetables-based preparations for the Italian organic market with the launch, in 2004, of the "Alce Nero" brand.
Since 1978, Alce Nero has been committed to the organic sector, and today counts more than 1.000 beekeepers, farmers and processors in Italy and 14.000 worldwide, who produce finished vegetables and fruit-based products using only natural raw materials.
Alce Nero brand's products are the following:
• Fruit juices
• Plant based drinks
• Tomato (concentrated and diced)
• Fruit puree
• Fruit in pieces
• Canned food
• Semi-finished products for children
The Alce Nero's plant-based drinks production line has been designed and manufactured by CFT Group, and is a concentrate of high technology and reliability. This innovative system has been engineered to be able to process on the same line soy, rice, oats, spelt and almonds, ensuring low energy consumption, high yields in extraction and preservation of the organoleptic characteristics of the treated products.
Main features of this CFT line:
Reduction of downtime and processing costs: the line features command and management systems equipped with automatic valves, allowing to perform work operations in a short time. For example, a quick processing changevoer from soybean to rice and viceversa can be performed with minimum production waste and safe washing cycles, leaving the plants free of contaminating allergens.
Easier maintenance: The control of the lines, normally performed through the on-board terminals of the machine, can also be centralized and can be equipped with systems for data acquisition and programming of production parameters, even by means of remote management system.
Continuous monitoring of the whole process: An automation and supervision system of the line and the installed control devices permit to reduce energy consumption such as electricity and steam, with the result of reducing the environmental impact and optimizing the consumption of water for the process and the cooling of the product. These systems also make it possible to obtain a standardization of the final products, thus guaranteeing a constant quality over time.
Perfect hygiene: automatic washing system to avoid cross-contamination
High safety: The control and supervision system as well as the ergonomic construction of the components of the line allow the operators to operate in complete safety, in compliance with the current laws regarding safety at work.
The "core" of this plant-based drinks production line is the automatic process of milling soybeans called Extramatic Milk for which CFT Group owns an European patent.
This process allows the milling of soybeans ensuring the complete elimination of powders, residual shells and other foreign bodies to soybean, as well as the removal of undesirable substances such as sugars and pigments present in the seed.
The main benefit of Extramatic Milk is given by a complete and effective rehydration of the seed before the milling process, with consequent improvement of the taste and healthiness of the drinks: a very high quality final product.
Plant-based drinks market
More and more consumers are looking for natural ingredients and nutritious drinks with less sugar.
The plant-based drinks have been experiencing an exponential growth trend in recent years, started as an alternative to cow's milk, and have now become the first choice for many consumers. From lactose intolerant to vegetarians and vegans, more and more people prefer these drinks for the wide choice of tastes and their natural digestibility.
According to Nielsen data*, attention to health is one of the growing trends, not only in large consumption but especially in the breakfast, market sector where organic products are increasingly required.
Following the trend of consuming plant-based drinks, milk production is constantly growing and Italy is one of the leading nations in the export of milk and derivatives products: in 2017 cheese exports have broken through the roof of 400 thousand tons for a total value of nearly 3 billion euros. Italy is the largest European exporter of cheese in non-EU countries, exceeding Germany and France in value**.
Moreover, Global Cheese Market is expected to reach $164,338 million by 2023, from $136,283 million in 2016, growing at a CAGR of 2.7% from 2017 to 2023***.
Within this context, the recent acquisition of Milk Project company by CFT Group makes all sense, with CFT Group that aims to expand and complete its wide range of solutions portfolio, while consolidating its competitive positioning in the Dairy and Derivative Products Industry.
* NIelsen.com
** Assolatte.it
*** alliedmarketresearch.com