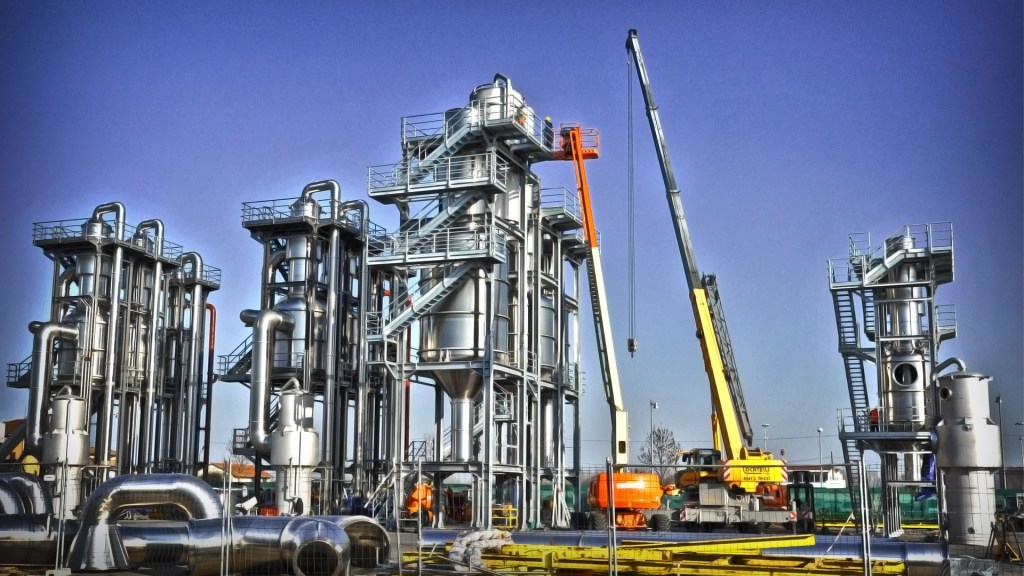 Fruit processing plant
A single mission: quality of the finished product
From our first meeting, Fénix's purpose with regard to its fruit processing plant has always been clear.
The raw material used for the preparation of their fruit purées comes from the two separate oases of Mendoza and Rio Negro, in Argentina. The fertility of the soil, the right altitude and the climatic conditions favour the growth of a wide variety of fruit with unique aromas and flavours. As a consequence, the company needed these special characteristics to be maintained even after processing.
Fénix creates its purées from fresh fruit harvested when completely ripe, without any added preservatives or sugars. The production methods follow the best processing practices, strictly respecting quality and food safety standards.
Their first question was: are there any technologies capable of maintaining the quality of the fruit we use as a raw material intact even after it has been transformed into a purée?
Our group was able to answer this challenge in the affirmative.
Organic fruit purée production
Fénix S. A. was founded in 1995 and is entirely dedicated to the production of fruit and vegetable purée. The company is located in General Alvear, Mendoza, Argentina. The founder, Mario Perón, in addition to his constant search for quality, also shared his Italian origins with CFT. He had actually arrived in Argentina after World War II, after a sea journey lasting over a month, and was welcomed by the Italian community of General Alvear.
Today, Fénix is the main Argentine producer of fruit purées, which are processed and prepared with the highest quality standards, avoiding the intensive use of chemicals and pesticides.
The company also processes conventional products with few pesticide residues, but focuses mainly on the production of 100% natural organic fruit purées, without the use of preservatives.
Thanks to the quality of the raw material and the finished product, Fénix has attracted the attention of several key players in the beverage market, including Coca Cola, to which it supplies aseptic drums of natural or concentrated purée that the famous American company uses to produce fruit juices and other drinks.
Fruit and vegetable processing
Our first project for Fénix dates back to 2015 and involved the supply of machines for processing Mediterranean fruit, with the possibility of also processing several types of vegetables such as carrots and pumpkins.
The 2015 fruit processing plant included the machines and technologies described below.
15 t/h Venus Evaporator
Of all the units that have contributed to the worldwide success of the CFT Group, the latest generation of Venus evaporators represents one of the most important examples of our Group's continuous research into new technologies. These evaporators are used in all sectors of the food industry where it is necessary to eliminate water from the raw material and ensure a highly concentrated final product.
Main features:
Lowering of the average circulation temperatures of the product, with a significant increase in performance and excellent results in terms of colour and consistency
Very short residence time of the product inside the heat exchanger, thus protecting the final characteristics of the product
Low pressure drops and high circulation rates, up to 3,500 tons per hour of turbulent flow, together with a high heat transfer coefficient
Extremely low product / steam delta t, maximum 10°C. Little incrustation, with a period of 50 days without the need for washing
High viscosity of the product
Product burning is avoided thanks to the patented design of the heat exchanger, installed on top of the steam separation chambers
Olimpic TC sterilizer with patented heat exchanger
This sterilization plant is designed to handle 10 t/h of product, characterized by high performance and maximum reliability, designed for processing products with high consistency and viscosity levels, intended for subsequent aseptic filling.
Main features:
Patented heat exchanger technology, with hygienic design, no stress due to thermal expansion, fully drainable
Quick and easy maintenance, without the need for complete extraction of the internal bundle
Capacity from 1,000 up to 18,000 kg/hour
Maximum heat exchange efficiency and process uniformity
Viscosity of the product up to 10,000 cp
Reduced washing times thanks to the counter-current included in the cycle
Macropak AF/2 Aseptic Filler
Leading aseptic filler in our range, capable of handling up to 3 different packaging formats.
Main features:
Designed for packing semi-finished or finished products, liquid or semi-liquid fluids, highly viscous products or products containing particulates.
Products are aseptically filled into 200 litre or 1000 litre, pre-sterilized bags.
Aseptic filling of 5 litre, 10 litre or 20 litre bags (pouches) is possible with the optional web fed kit, which can be easily mounted on the AF/2 when this format is necessary.
After the first installation, the achieved results allowed us to build up a relationship of mutual trust with Fénix, with the company also replacing some of its previous machines by installing ours in order to obtain the best results in terms of quality.
The success of the first installation was also the result of a transparent dialogue and shared objectives, including the desire to have a production line working in the shortest possible time and in the best possible way.
Fruit purée extraction and enzymatic inactivation
In 2018 we supplied a 10 t/h Olimpic TC sterilizer and an aseptic filler for Fénix's second fruit processing plant, while 2020 was when we installed our most modern enzyme extractor and inactivator, the Zenith Chrono Concept machine, inserted on one of the two production lines.
This last project deserves a special mention, both for its technical characteristics and for the circumstances in which it was completed.
The Zenith Chrono Concept is a machine with a hygienic and modular design (rubber-free), easy maintenance, an intelligent connection with the downstream and upstream machines and a very efficient heat exchange system. Thanks to a short processing time and its anaerobic environment, this machine is extremely powerful in the inactivation of enzymes and guarantees much better-quality results than other traditional cookers with direct steam injection, such as those used by Fénix in the past. It is available in various configurations, designed and built to process fruit with and without stones. The de-stoning takes place thanks to the Giubileo system, one of the historical and most widespread technologies of the CFT brand.
This video describes all the features of the Zenith Chrono Concept, which truly represents a flagship among fruit processing plants.
We supplied the machine to the customer in the summer of 2020, in the middle of the Coronavirus pandemic, thus experimenting with a new way to start up a plant. In fact, thanks to Fénix's excellent work and our special support documentation prepared for the occasion, we were able to follow the installation remotely, going to the site only for the final check and start-up.
To celebrate the project's happy ending, our technicians were treated to an excellent asado-based barbecue and a "see you next time!".
In conclusion, I believe that our collaboration with Fénix is a valid testimony of how CFT manages to get in tune with companies that focus on the quality of their products, guaranteeing a cutting-edge design and technical support capable of successfully addressing every need. This is particularly true when we refer to a fruit processing plant, which are one of our core business and main area of expertise in the Food sector.
Mario Gozzi – Regional Sales Manager
Nicola Pisani – Processing PM Engineer
Fabio Tedeschi – R&D Processing Manager
Fruit processing and fruit purées: market outlook*
The size of the global fruit purée market was valued at $ 3.86 billion in 2019 and is expected to grow at a compound annual growth rate (CAGR) of 6.0% by 2027. The growing preference of consumers for packaged ready meals globally will be one of the mainstays for the fruit purée market in the coming years.
In addition, the increasing use of fruit purée in various food processing sectors, including baked goods, beverages, smoothies, confectionery, baby food, dairy and frozen products, is expected to increase the demand for fruit purée in the coming years. Fruit purée is often considered a healthy alternative to sweeteners and artificial ingredients in the food processing industry.
*Source: grandviewresearch.com