Our Beverage Processing equipment's range includes single machines and complete turn-key lines for the Beverage Processing industry.
The strong benefit for the final customer is therefore represented by being able to start a working partnership with a single supplier for the engineering and manufacturing of the entire plant, thus amortizing management and operational costs.
WHISKY PLANTS
Whisky plants for the production and fermentation of mash and wort.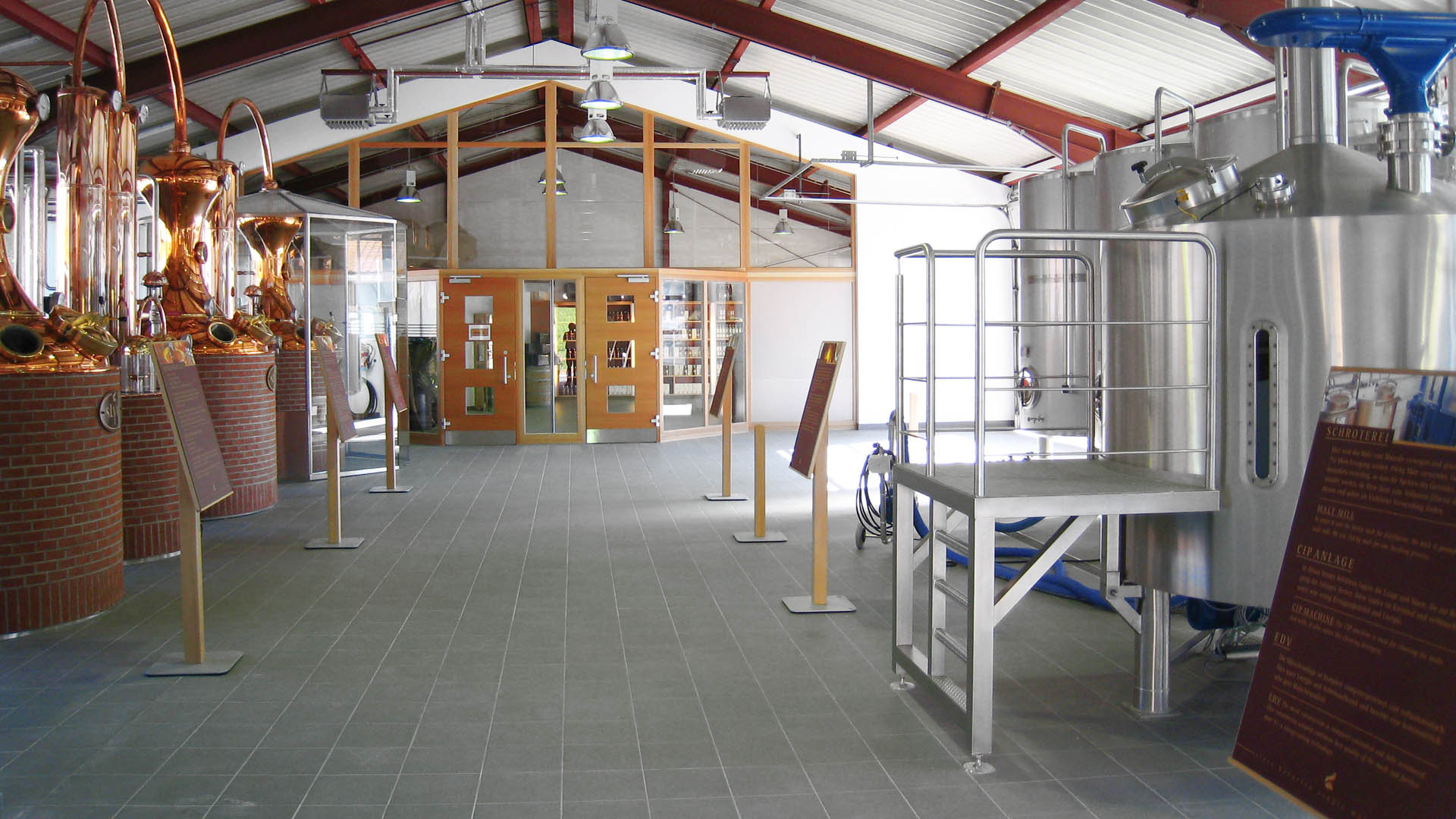 Thanks to ROLEC know-how CFT Group can develop a plant concept that combines the high efficiency and capacity of modern beer brewing equipment with traditional methods used in whisky production. As a result, we can supply complete solutions for the mash and wort production and for the fermentation. Our concept helps to reduce the raw material and energy consumption and increase the production capacity of the equipment without neglecting the traditional production methods that are required to produce this high-quality product.
OVERVIEW
We offer complete solutions for the whisky production, including:
Malt handling and milling
Mashing and lautering
Energy recovery systems
CIP plants
Water tanks
Utility systems (steam, compressed air, cooling, etc.)
Automation and process control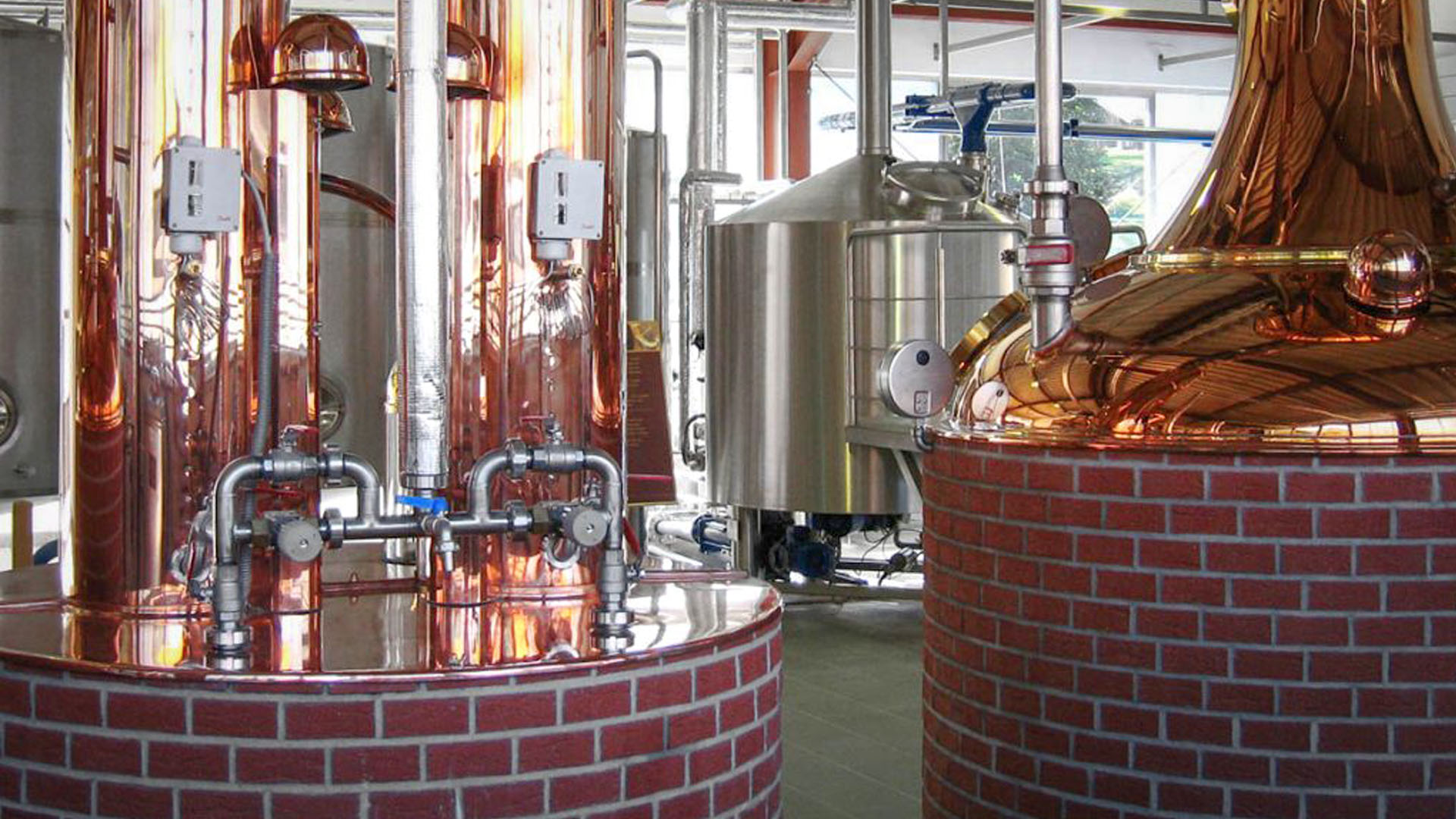 Products: whisky
Cip Plants
Water Saving – Detergent Saving – Product Safety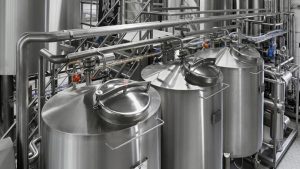 ROLEC cleaning systems are suitable for a wide range of applications. Besides the beverage and brewing plants our CIP systems are also popular in the food industry.
Using modern and sophisticated automation systems, in combination with high-end measuring and control components, just one CIP system can be used for a wide variety of cleaning programs for very different processing equipment and machinery.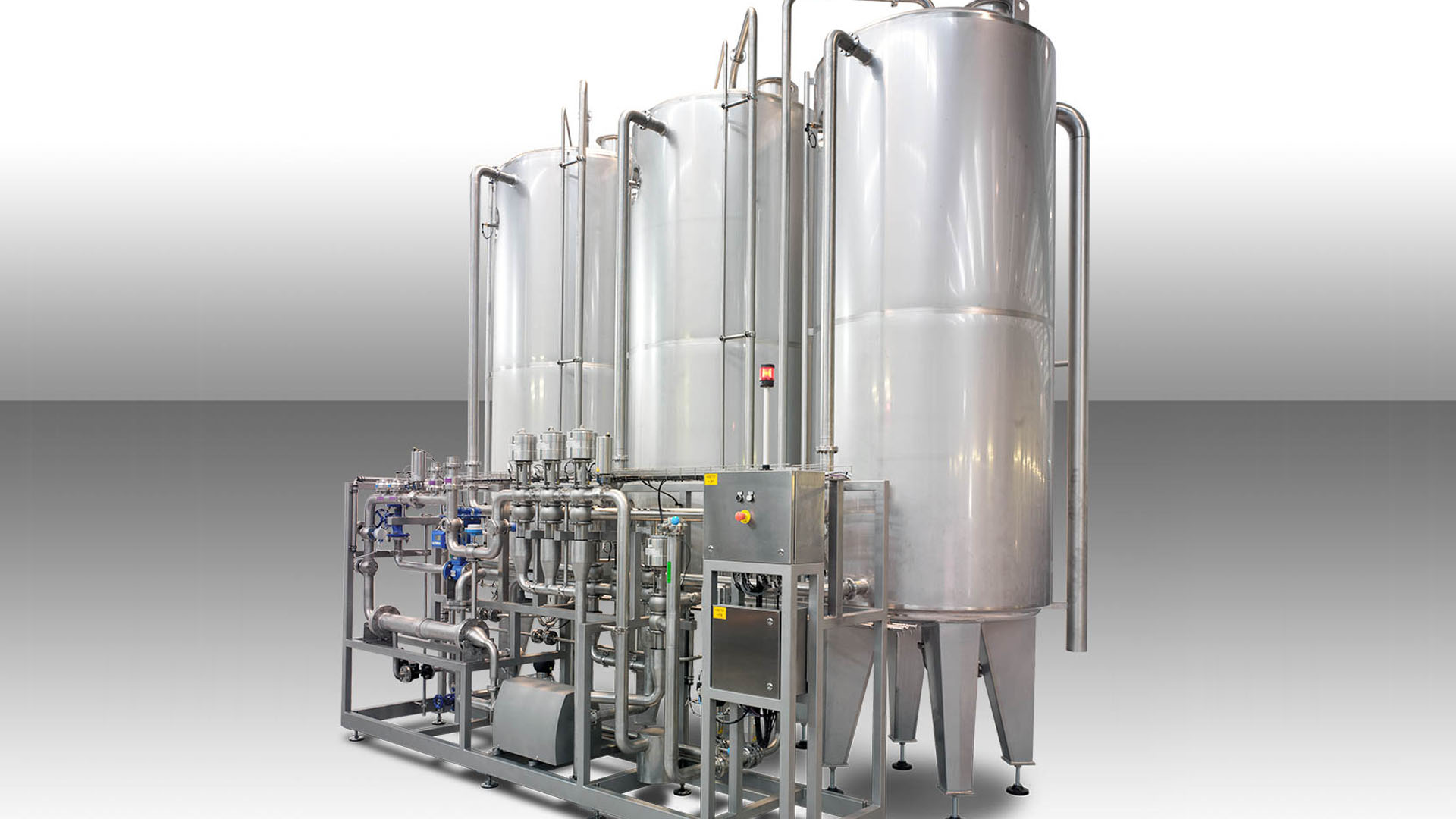 Products: beer
Sugar dissolving units
Specifically designed and manufactured for the dissolution and the continuous dosage of products in powder.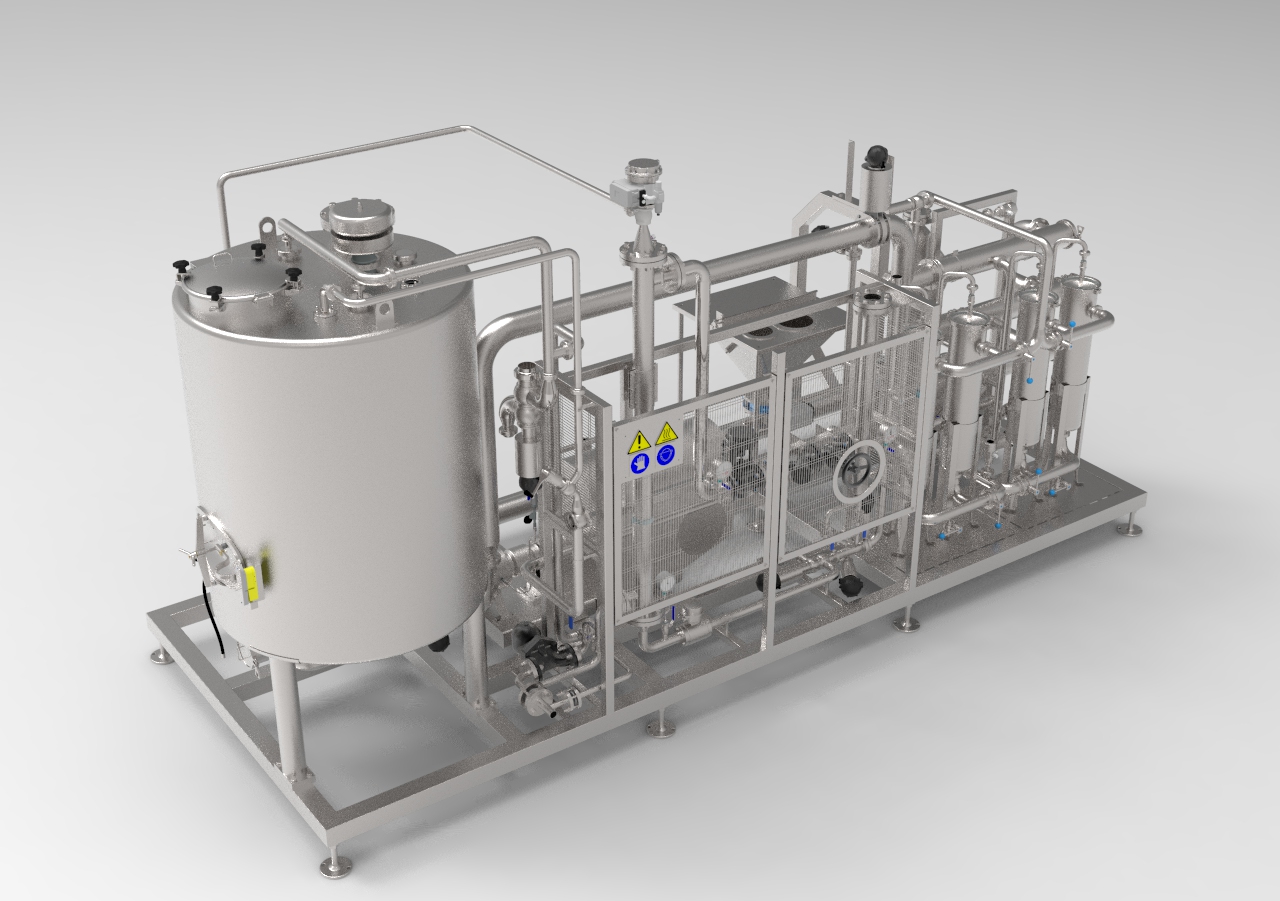 This unit is suitable for dissolution and the continuous dosage of products in powder like salt, ascorbic acid, citric acid etc.
It includes two sections:
a dissolving section where the powder, sucked through an injector by a centrifugal pump, is dissolved in water;
a second section for the solution storage and dosing with a dosing pump controlled by a transmitter.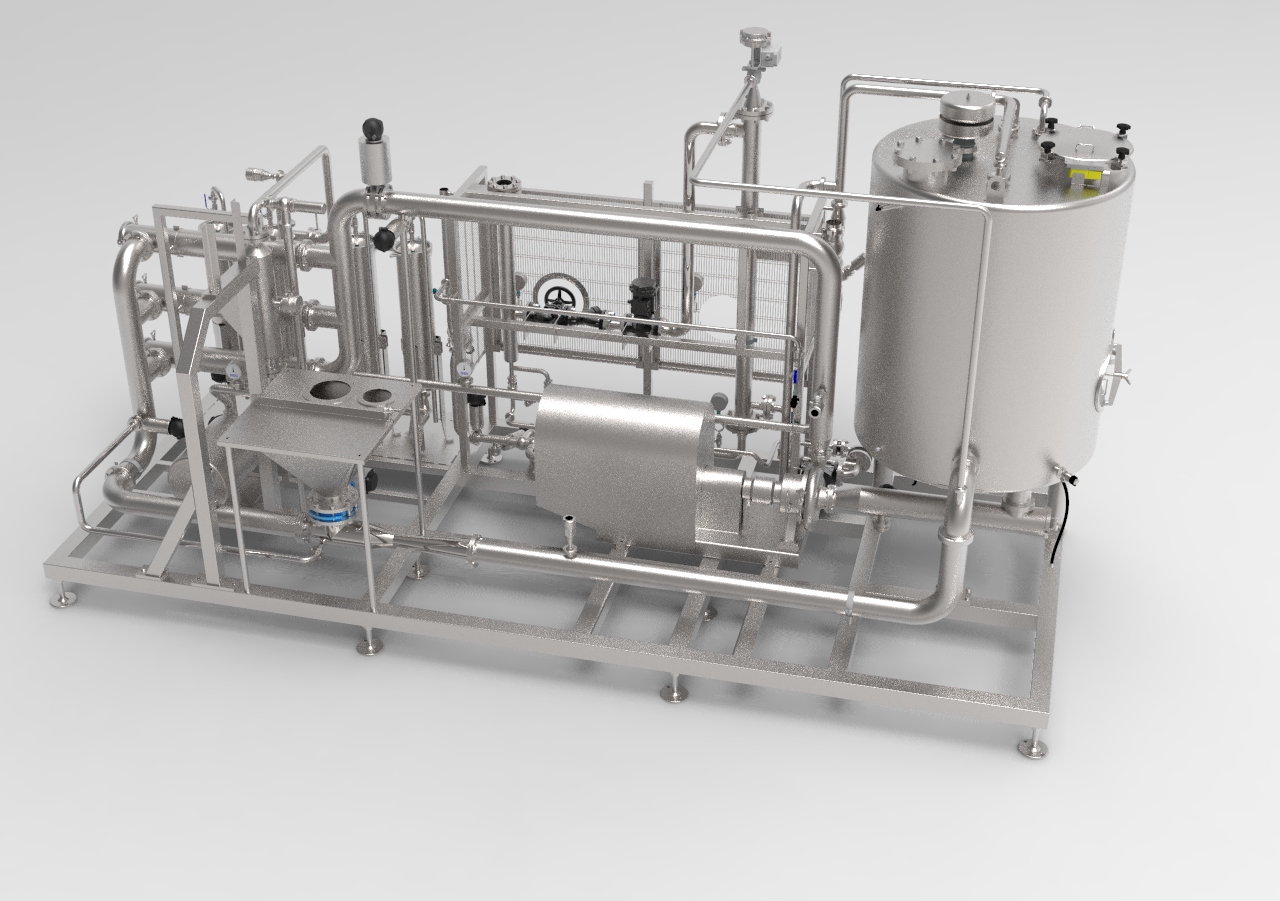 PRODUCTS: drinks
BENEFITS:
C

ompact design, easy to install

Maximum efficiency and reduced dissolving time

Working capacity: from 3.000 to 40.000 L/h
Premix
CFT Group's carbonators and mixers are compact units that use the latest technology in the field of carbonation in conditions of saturation and blending in line of different products.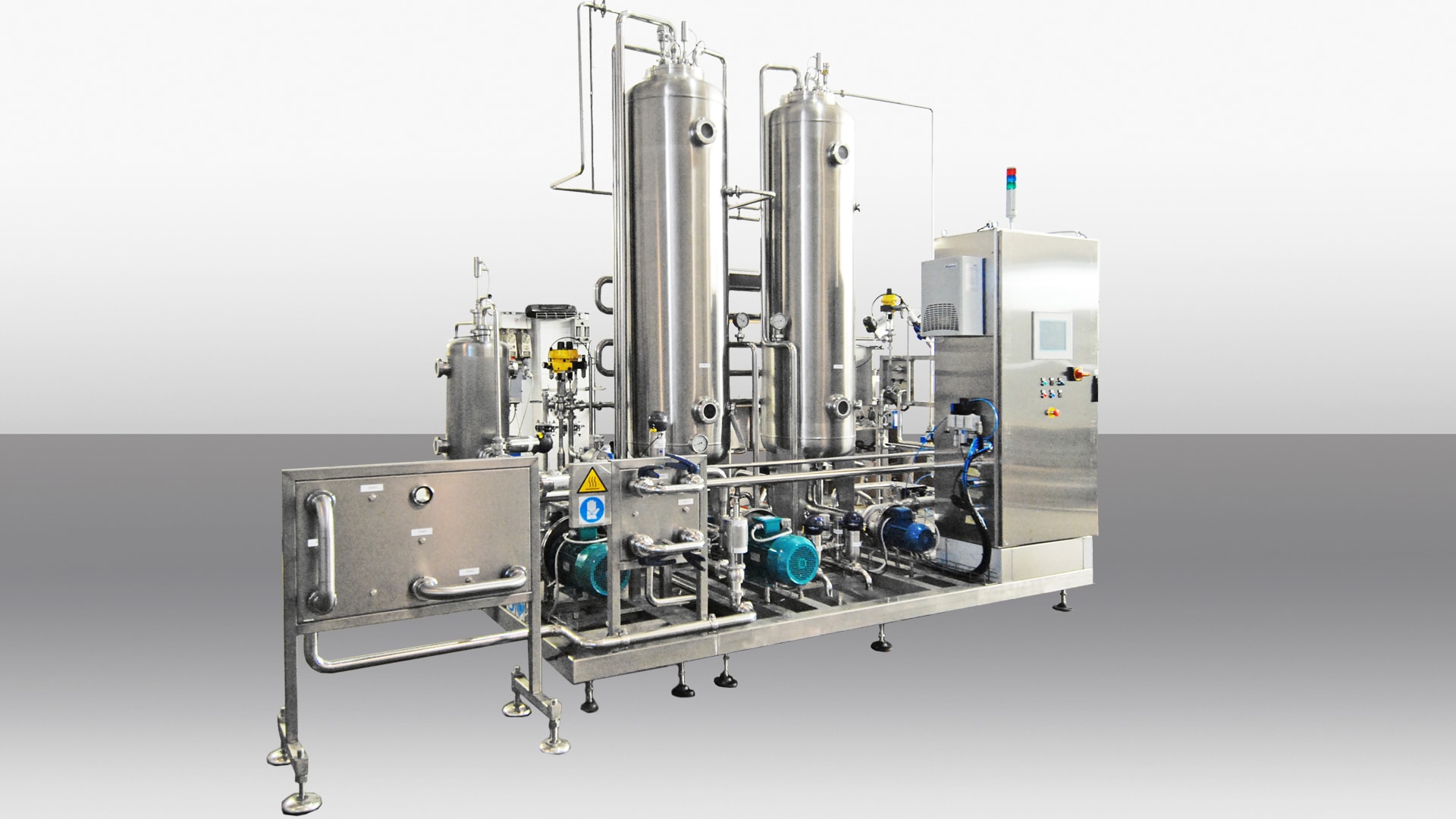 Premix unit includes three different types of machines available:
The Mixers "Sym Mix Series", which mix flavoured syrup with water to produce flat drinks in a quantity ranging from 5,000 to 60,000 litres per hour.
The Carbonators "Sym Car Series", which mix water or ready-mixed still drinks with CO2 to produce a final carbonated product in an amount ranging from 5,000 to 60,000 litres per hour.
The Mixers – Carbonators "Sym Car Mix Series", which mix flavoured syrup with water and CO2 to produce final CSD product in an amount ranging from 5,000 to 60,000 litres per hour.
These machines provide ultra-quick product changeover, high performance and compact design. A complete range of optional equipment is available to satisfy the most demanding requests.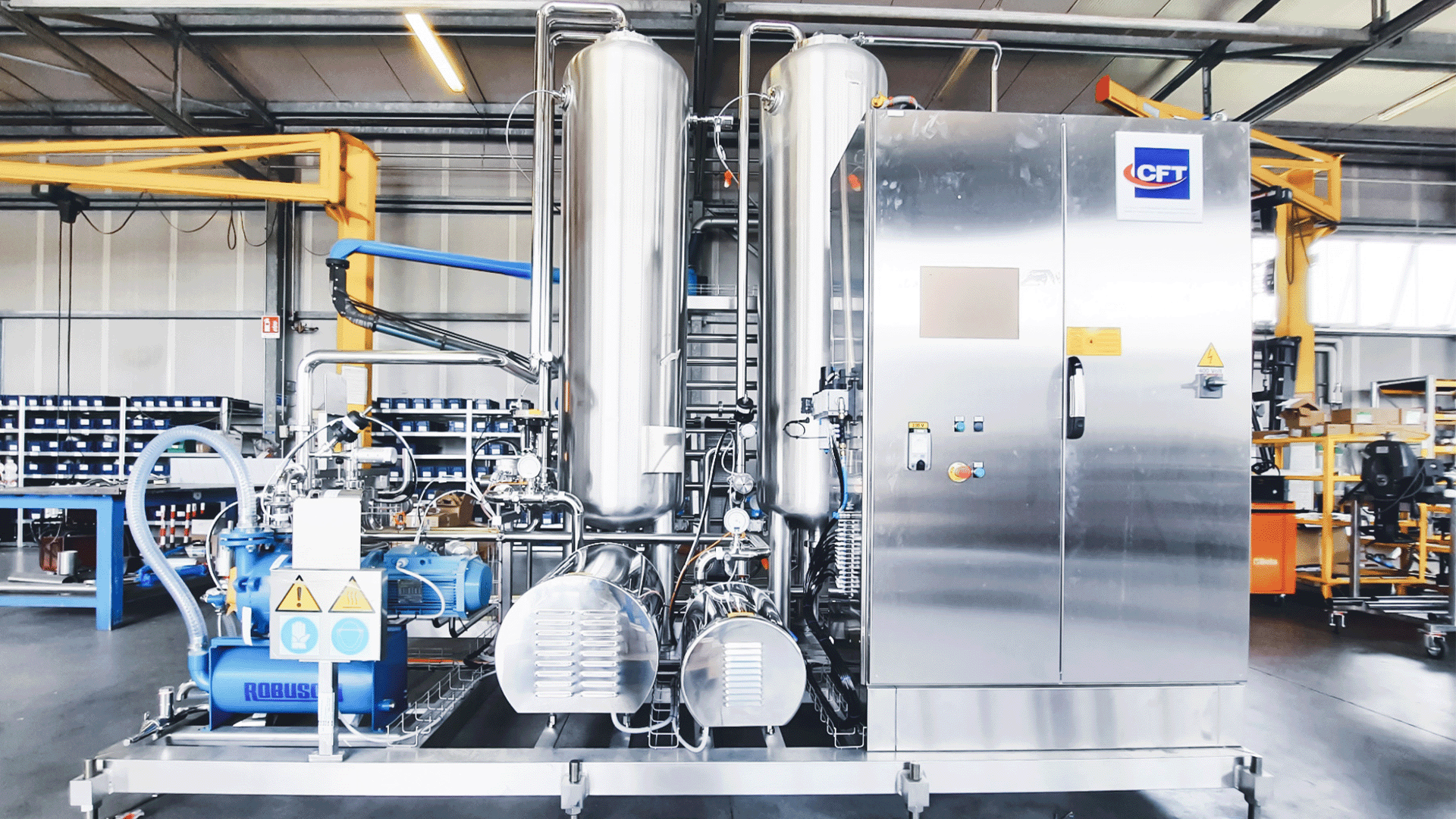 Overview
With regard to carbonating units, the product fed into the system enters the deaeration tank an is nebulized by a battery of diffusers. The tank is kept under constant CO2 pressure so the product loses the air initially dispersed in it and replaces it with carbon dioxide. The latter is recycled through the storage tank vent to reduce consumption levels.
After deaeration, a high-prevalence centrifugal pump sends the water to the injection-mixing system to completely dissolve the desired quantity of CO2. Components are dosed by a system that combines flowrate meters and modulating valve to achieve maximum accuracy ensuring reliable repeatability of the finished drink.
PRODUCTS: carbonated soft drinks, nectars, fruit juices, tea, isotonic drinks.
BENEFITS:
The system also includes static mixers to ensure fine dispersion of the gas inside the treated product and perfect mixing of the components used.

Product stabilization is achieved by means of a holding tube and then in the buffer tank where product temperature control is used to maintain a fixed CO2 pressure depending on the gas conditions required.

The filling unit is fed by a centrifugal pump so the product is always conveyed towards increasing pressures, a characteristic which greatly helps the system in terms of stability.

Compact design, easy to install

Production: from 5.000 to 40.000 L/h
Syrup Rooms
Machine manufactured for preparing, pasteurizing and sterilizing both carbonated and non-carbonated drinks.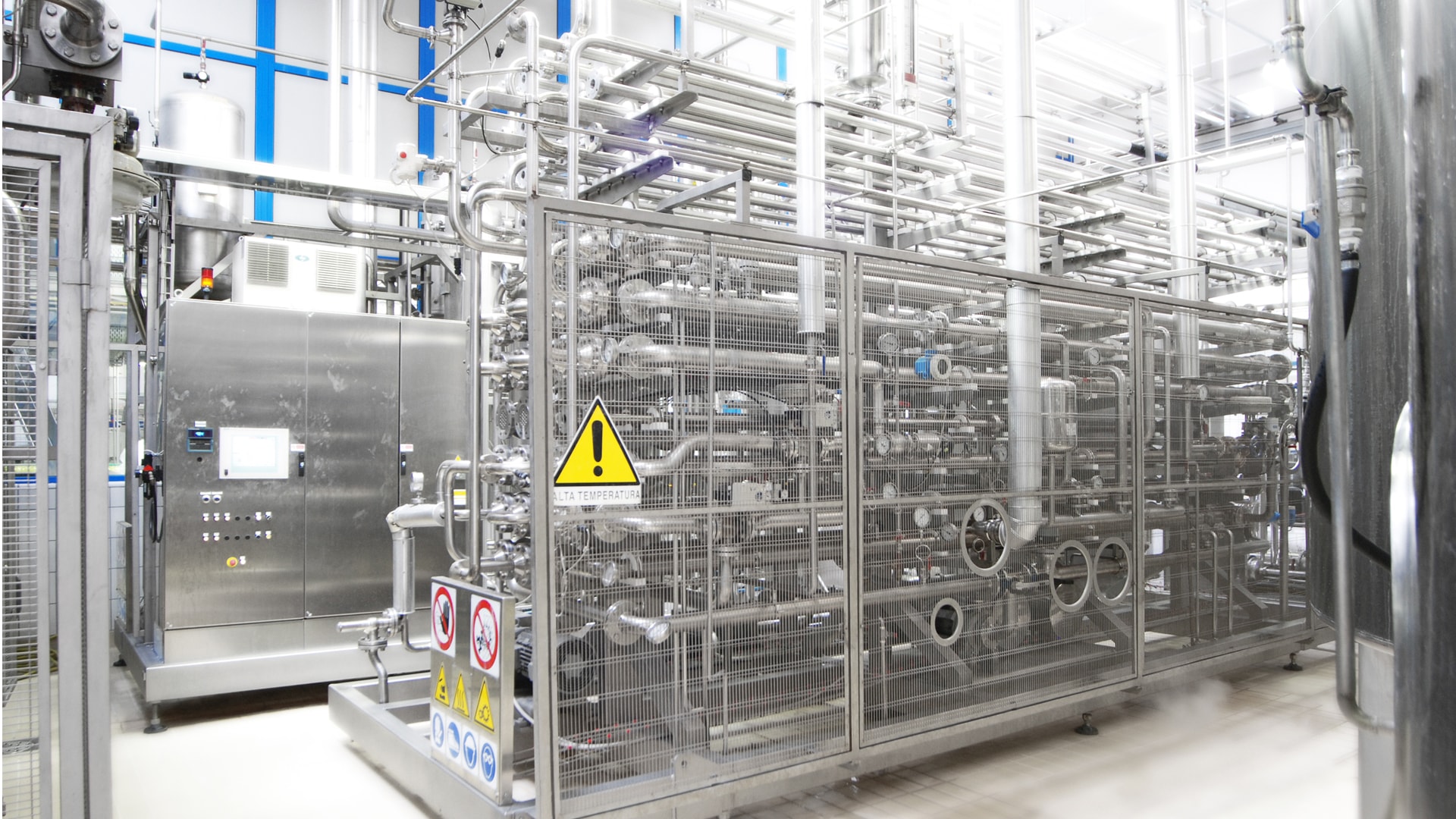 CFT Group has concentrated its efforts on designing and manufacturing machines for preparing, pasteurizing and sterilizing both carbonated and non-carbonated drinks such as nectars, fruit juices, tea, milk-based drinks, isotonic drinks, beer etc. intended for cartons, pouches, HDPE, PET, glass and tin-plate containers.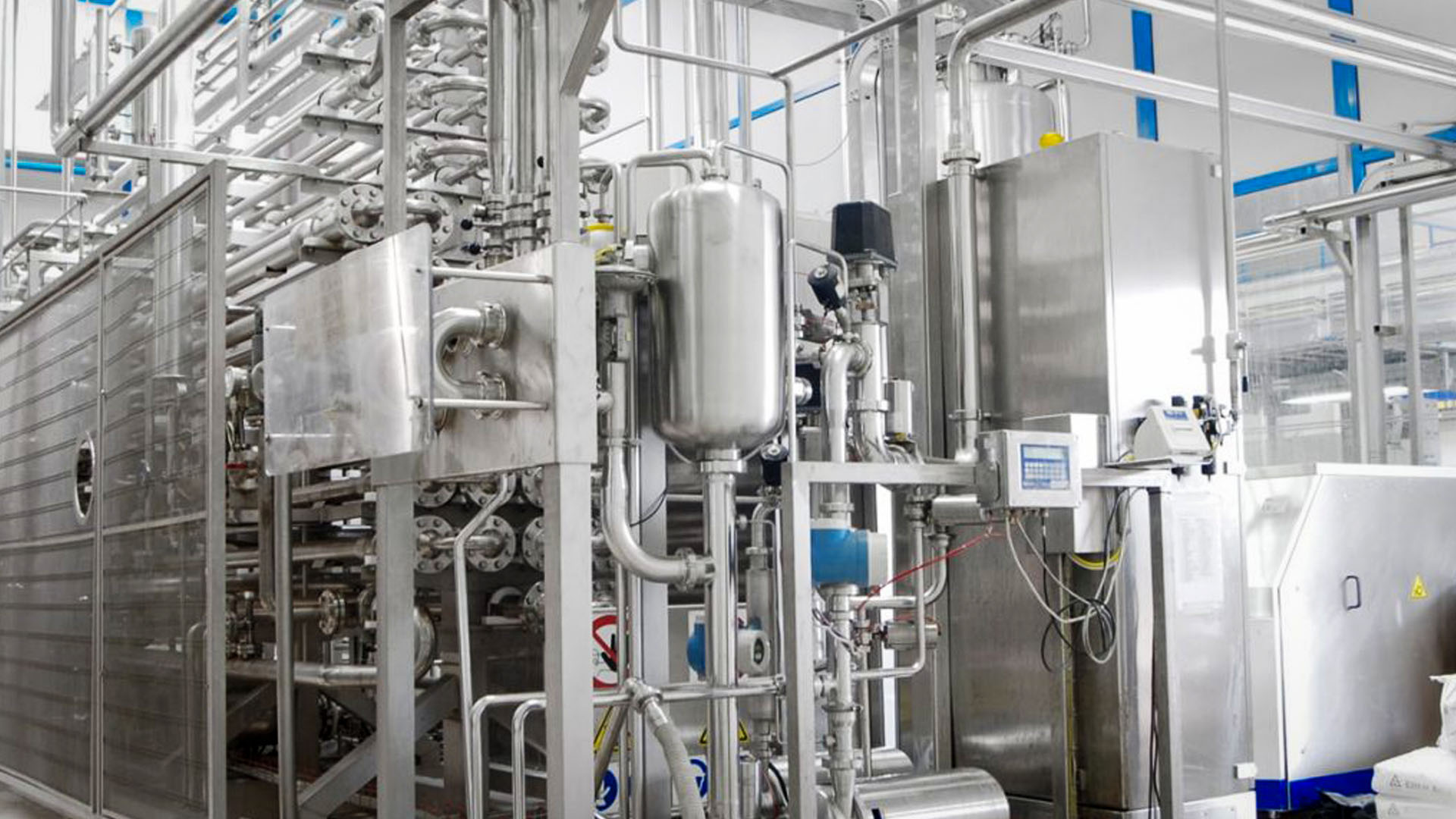 PRODUCTS: nectars, fruit juices, tea, milk-based drinks, isotonic drinks, beer
BENEFITS:
Possibility to process and blend different products in different status: powders, concentrates, sugars, waters, juices, dices, cells, ALCOHOLIC DRINKS, preservatives, antioxidants

Possibility to have the machines configured in a full automatic systems or in a semi manual management mode

Possibility to connect the system in an existing CIP unit

Configuration totally customizable in dimensions, volumes, flowrates, devices and optionals
AUTOMATIC CIP SYSTEMS
Set of tanks for the preparation and storage of the solutions used for the CIP (Cleaning In Place) of product pipes and circuits.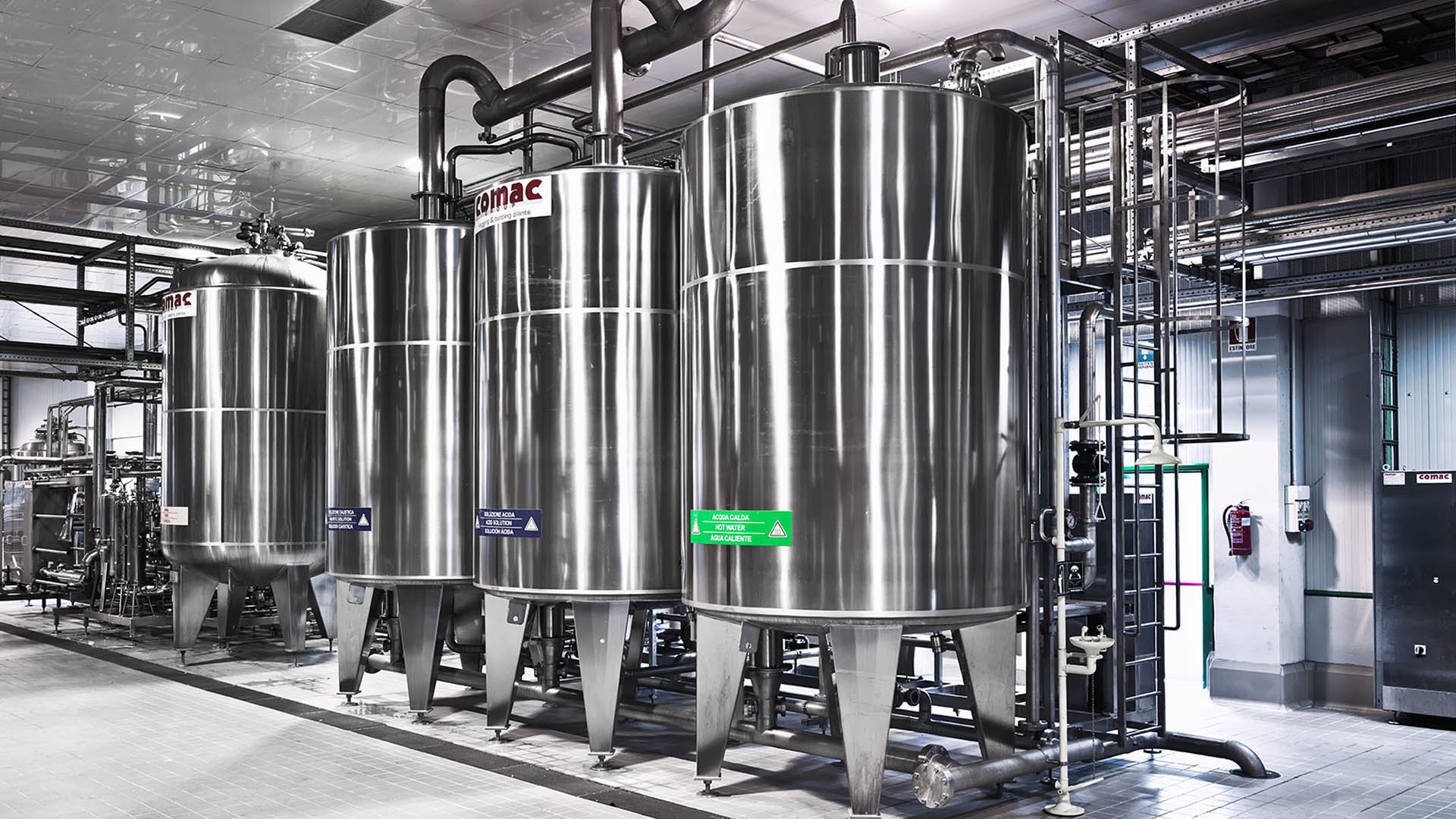 The CIP (Cleaning in Place) units allow to prepare, in a fully automatic way, the cleaning and disinfection solutions, to carry out the planned cycle and to verify that such a cycle has actually been carried out in the correct way.
The objective is to eliminate completely any kind of product residue from the filling plants, at the end of the shift as well as in the phase of the change of the product.
Different washing programs (product change, end of the day, weekends) are saved in the PLC. Additional programs can be easily added.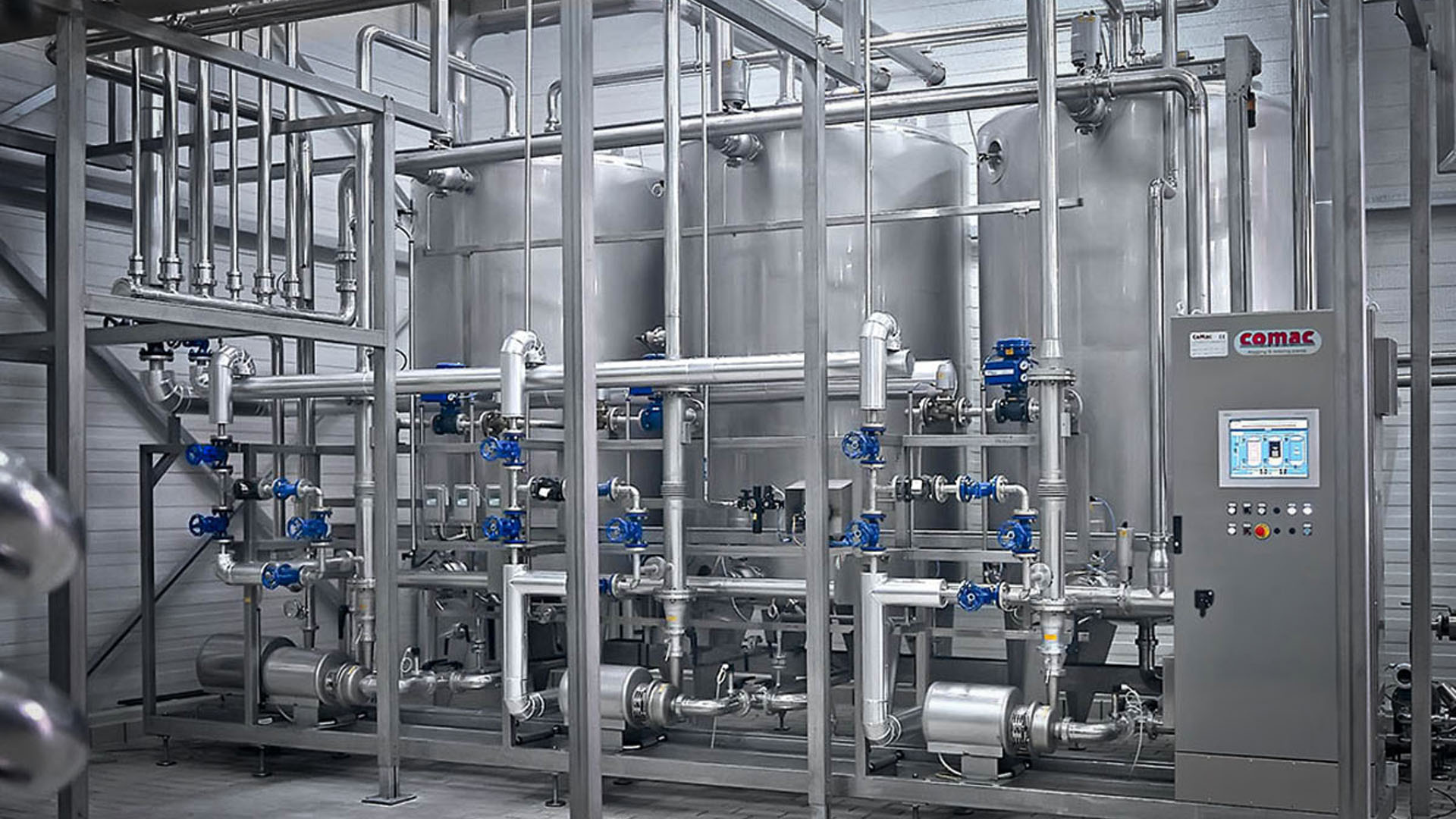 products: beer, cider, sparkling and still wine, carbonated soft drinks
BENEFITS:
Equipped with a variable number of tanks with adequate capacity to sanitize the plants

Completely automatic operation. All parameters are constantly controlled

Delayed start of the CIP cycles available in the HMI: the cycles will start automatically at the required time, e.g. before a work shift begins

High hygiene degree

Tank capacity range: from 1.000 L and higher
Tunnel Pasteurizers
Premium tunnel of pasteurization units.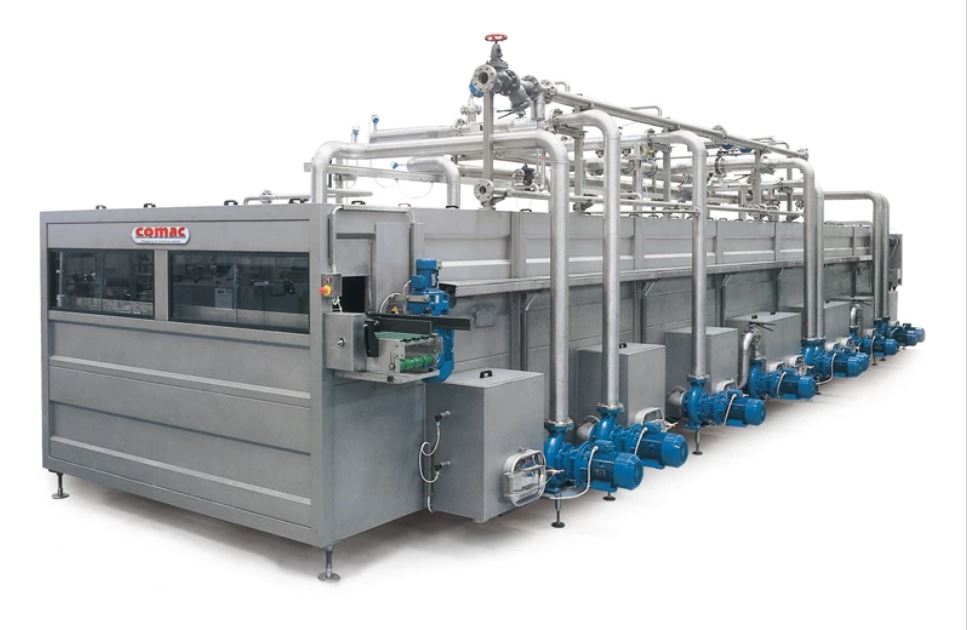 Tunnel pasteuriser units, equipped with an automatic system, applied to the pasteurization areas, which allows to avoid the over-pasteurization of the product in case of stop of the internal conveyor.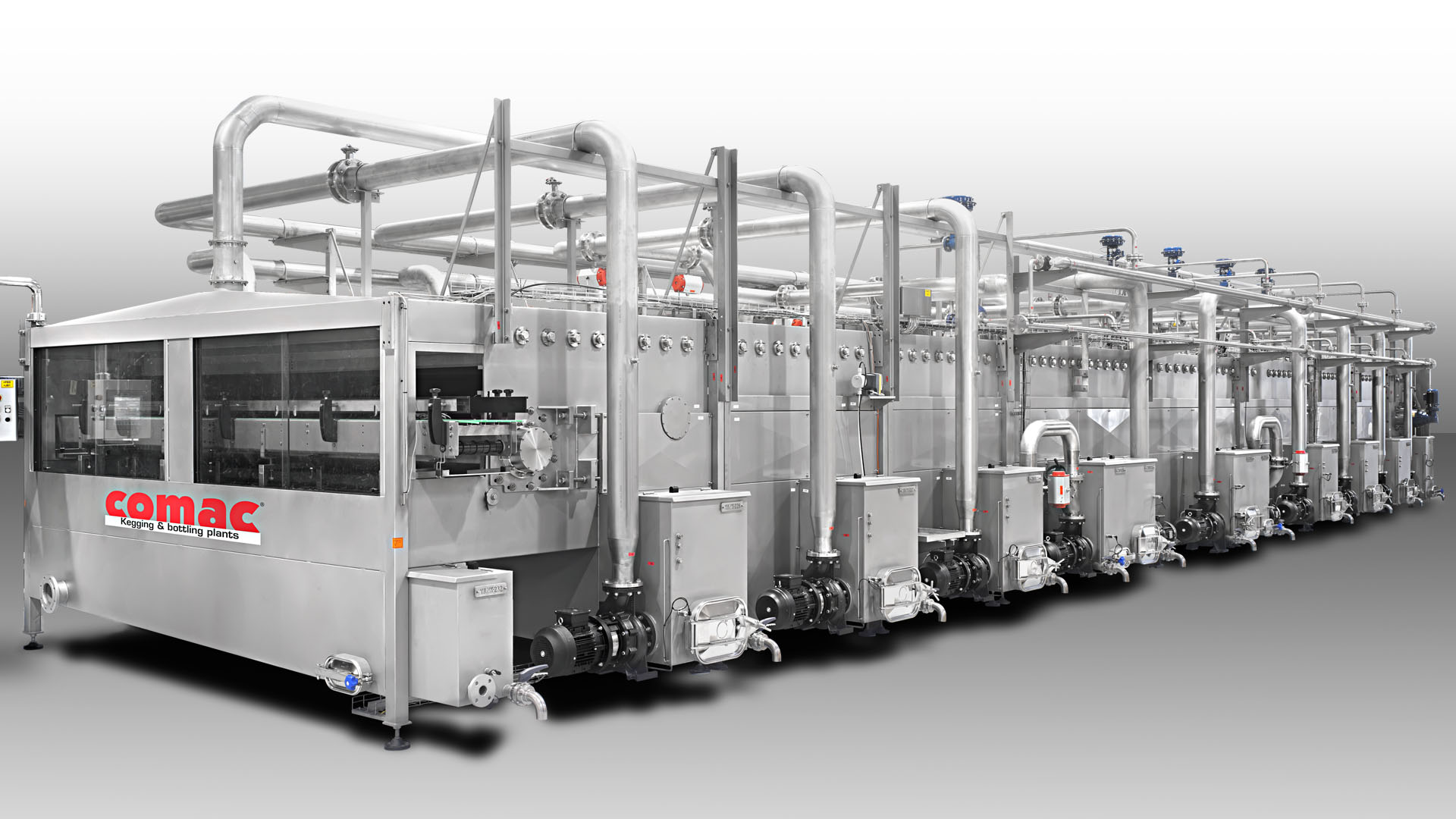 PRODUCTS: drinks, beer
FORMATS: cans, glass bottles
BENEFITS:
The feed rate of the bottles and cans can be set from an operating panel that allows to vary the duration of the cycle

All tanks are equipped with doors on one side to allow the cleaning and periodic maintenance of the unit  and with double panel filters, extractable from the pumps side

The unit consists of a stainless steel AISI 304solid structure that is subjected to an abrasive blasting and protective coating
Tunnel of heating and cooling
Tunnel of heating and cooling, made of stainless steel AISI 304, to bring to room temperature the products previously packaged, cold or hot.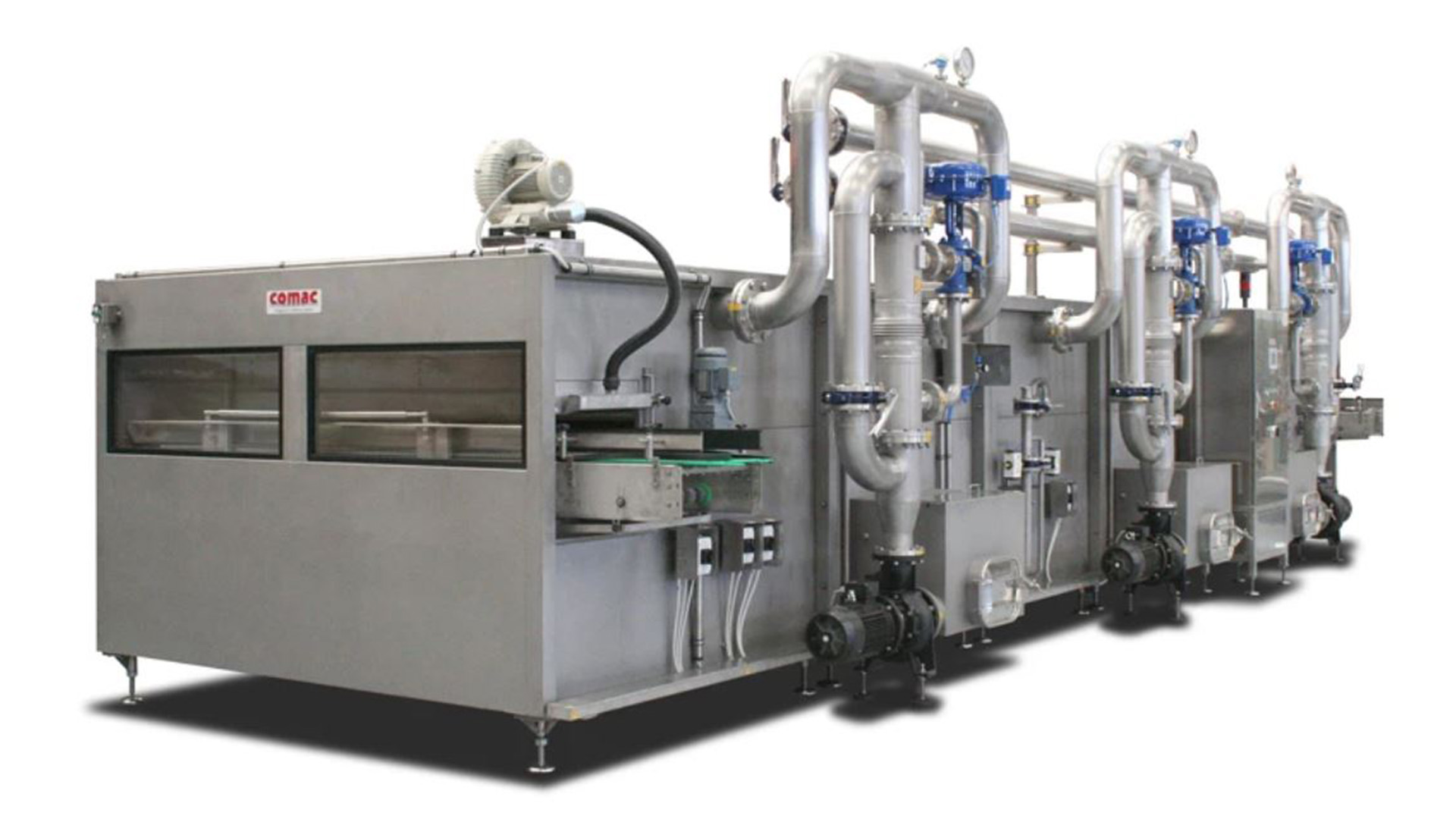 Comac produces heating and cooling tunnels, necessary to bring to room temperature the products previously packaged, cold or hot.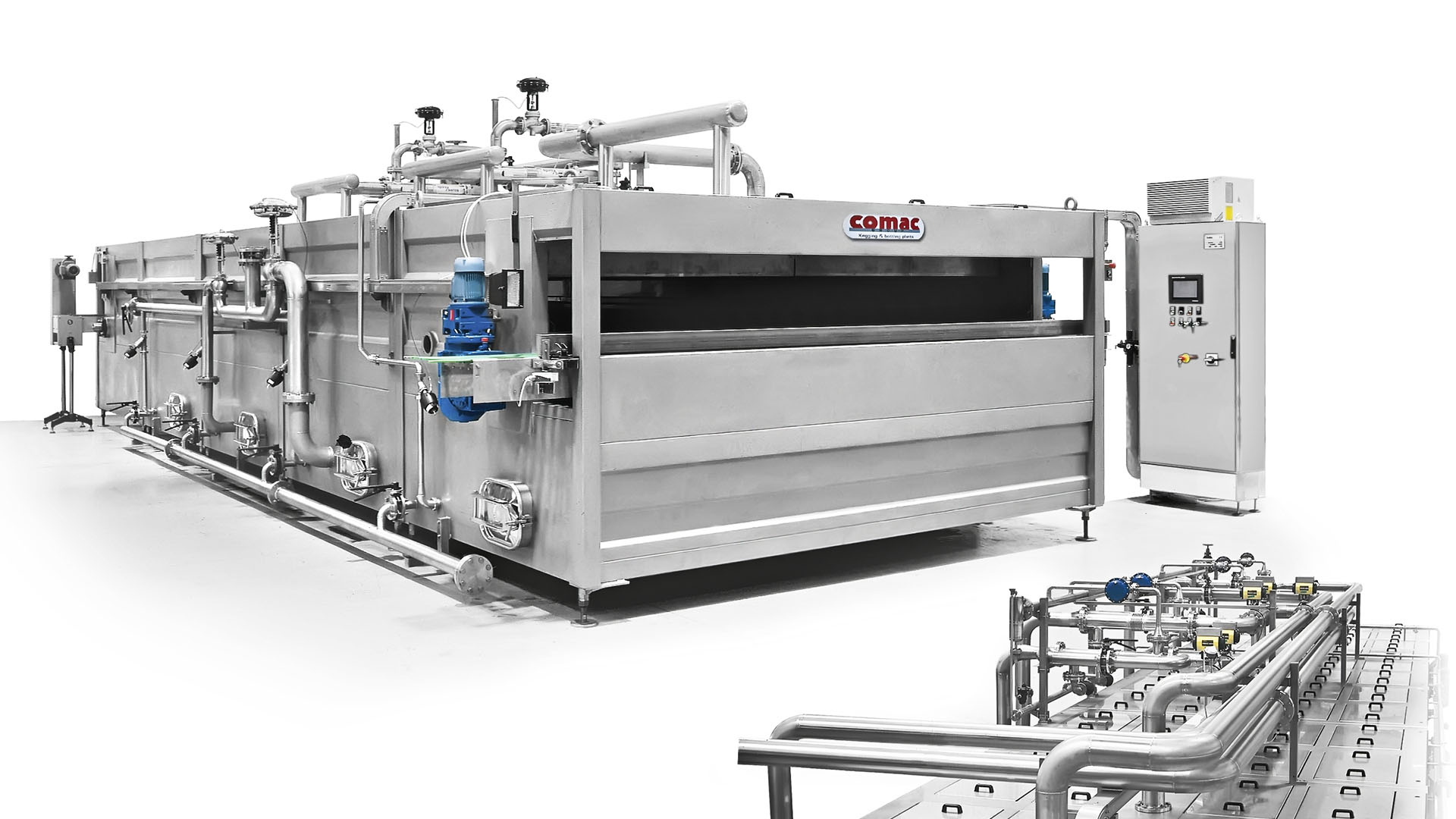 PRODUCTS: drinks, beer
BENEFITS:
The feed rate of the bottles and cans can be set from an operating panel that allows to vary the duration of the cycle
All tanks are equipped with doors on one side to allow the cleaning and periodic maintenance of the unit and with double panel filters, extractable from the pumps side