We design and manufacture modular and tailor-made brewing equipment according to our different customers' requirements. These premium solutions are available in several sizes and configurations. In particular, thanks to our company Rolec and its innovative technology, which spans from brewhouse engineering and manufacturing up to compact dry hopping systems, we are able to offer customized solutions for the whole Beer industry.
Brewhouse Technology
Complete brewing systems able to fulfill different requirements and needs.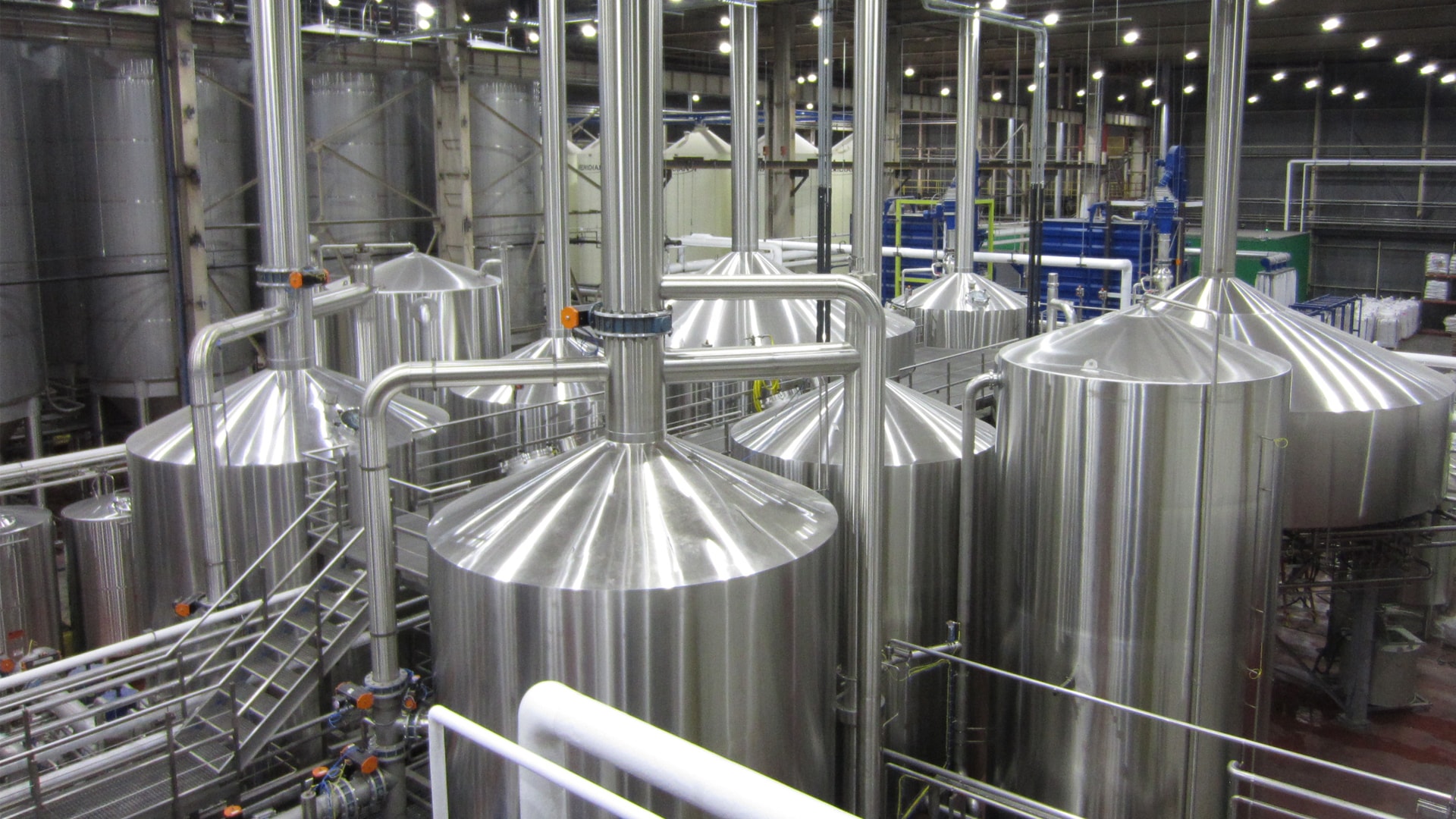 ROLEC's brewhouses are suitable for processing both dry and conditioned grist. In combination with dry milling we offer our ROLEC Pre-Mashing System for lump-free mash preparation. The Decentral Mash Agitators ensure a better mixing effect, improved conversion processes and better mash heating rates.
OVERVIEW
MILLING AND MASHING
The Decentral Mash Agitators ensure a better mixing effect, improved conversion processes and better mash heating rates.
LAUTERING
Lauter tuns are designed for maximum production flexibility and a wide range of recipes. The filter surface and the required vessel diameter are calculated on the basis of recipes and resulting malt loads. Multi-port mash inlets in combination with proper flow rates ensure even distribution of the mash, resulting in a homogenous mash bed and therefore best possible extraction of malt sugars.
WORT BOILING AND HOP DOSING
Wort Boiling is the most energy intensive process in the entire brewery. ROLEC X-Boil System offers full flexibility when selecting your wort boiling process. By simply changing the boiling parameters it is possible to choose between a modern wort boiling process with reduced total evaporation, or a conservative boiling method or anything in between. Type and numbers of hop dosings will be individually adapted to the requirements.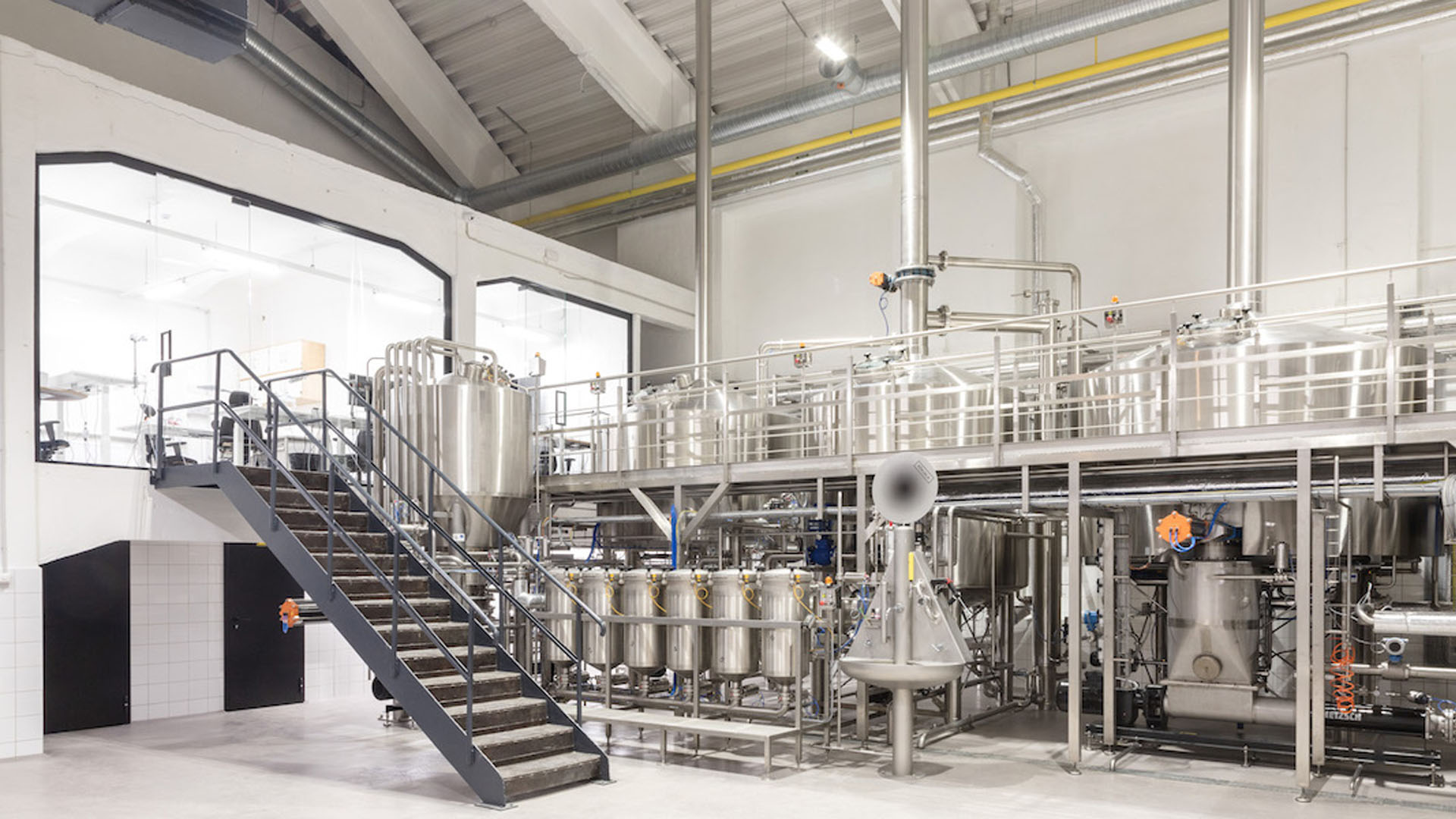 PRODUCTS: beer
BENEFITS:
Fast brewing cycles

High yields

Maximum flexibility
Small Scale/ Pub Breweries
Turnkey breweries specifically thought to answer the needs of medium production and small manufacturers.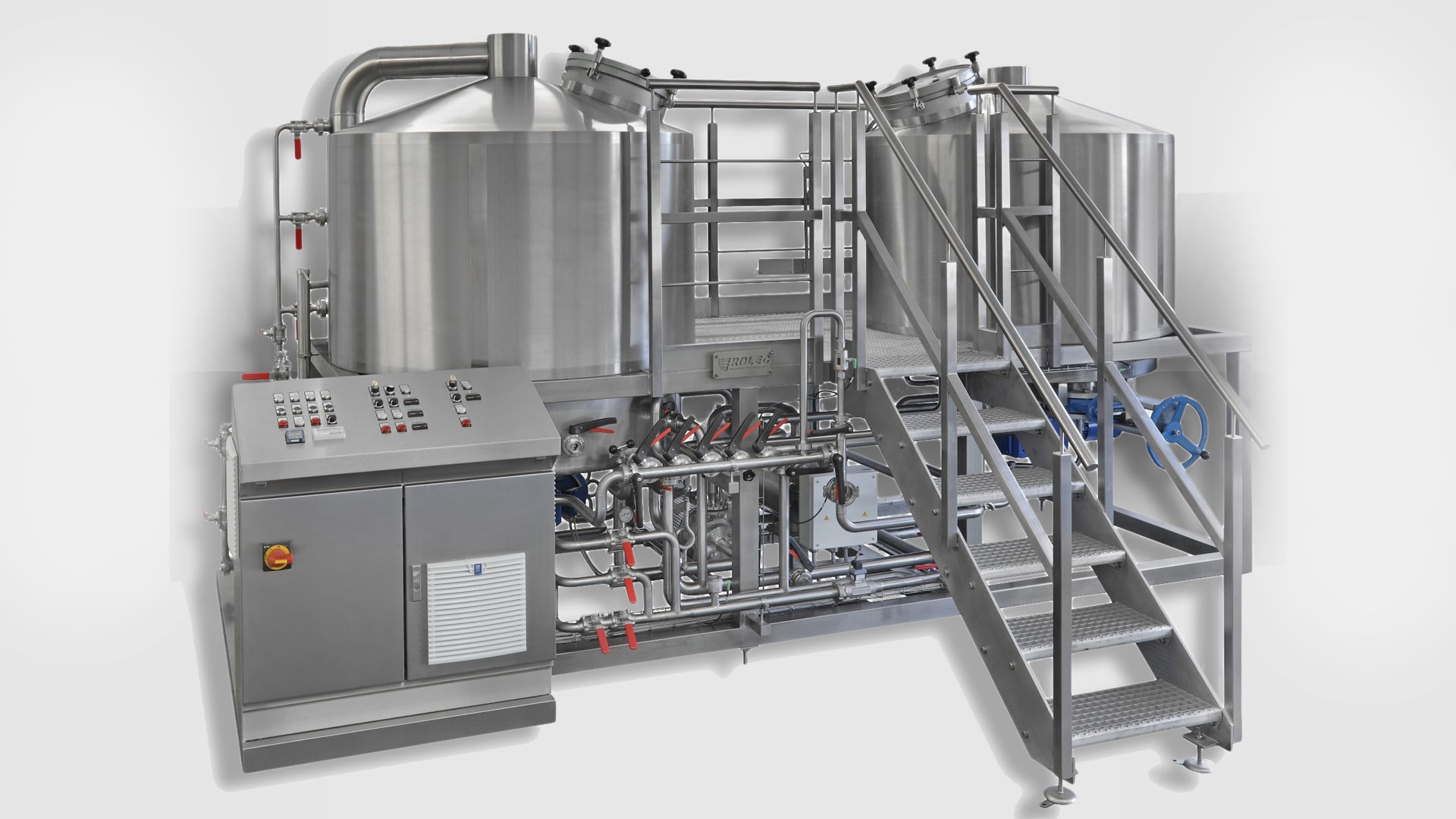 ROLEC is the right partner to choose when it comes to combining equipment aesthetics and sophisticated technical features in a house brewery as a successful overall concept. Professional equipment in small scale. From malt milling, brewhouse and fermentation system up to utilities we take care of from the planning stage through manufacturing, installation of the plant up to beer recipe formulation.
5 – 15 hl / batch for 1,000 – 10,000 hl / year
Semi- or fully automated
2-vessel brewhouse electrical or steam heated via a hot-water circuit optional with a whirlpool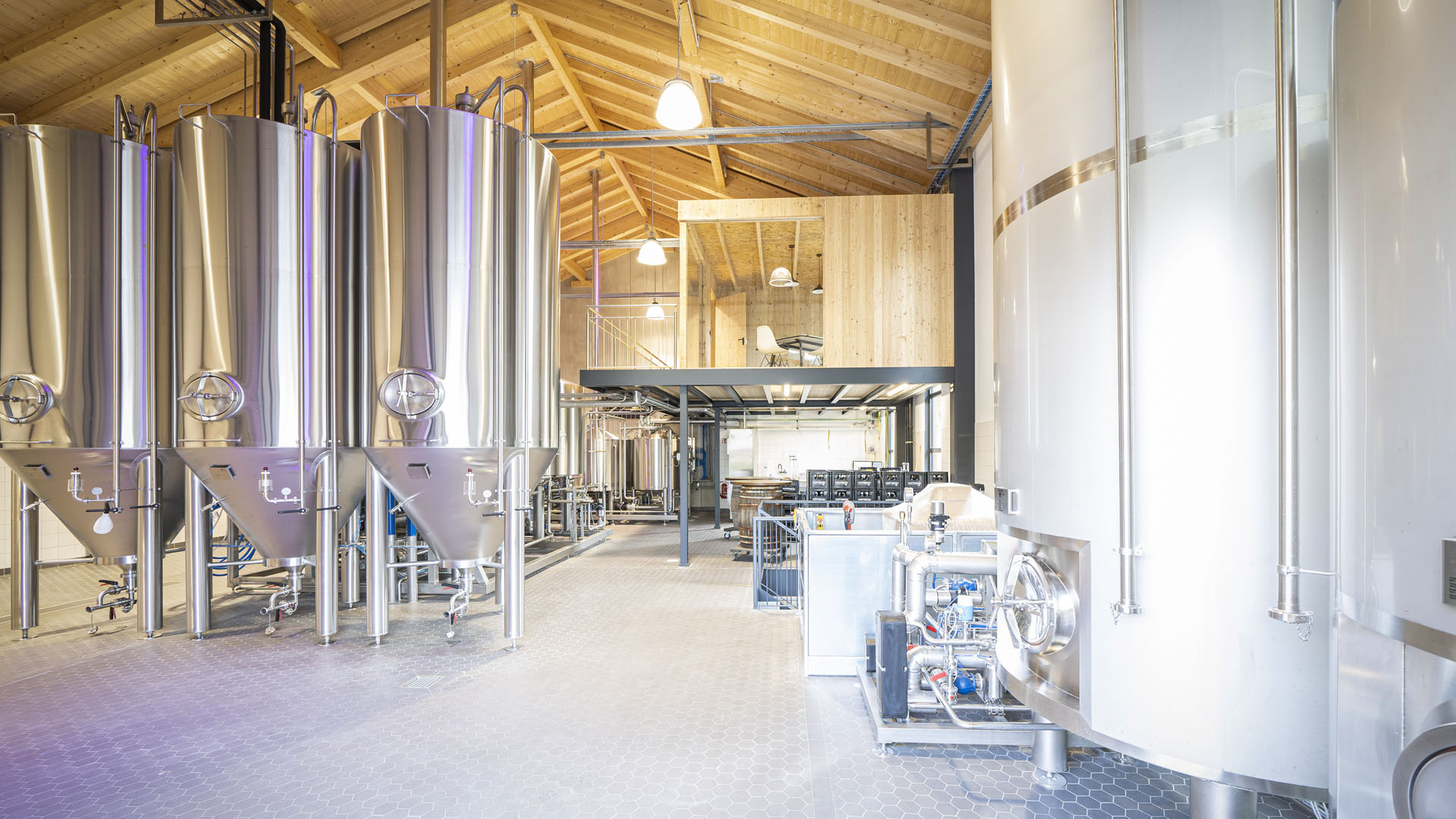 PRODUCTS: beer
BENEFITS:
Individually designed according to requirements

High standard equipment in small scale
Cold Block Technology
Thanks to ROLEC, CFT Group is able to supply supreme cellar technology systems.


CELLAR TECHNOLOGY
FERMENTATION AND STORAGE TANKS
ROLEC's fermentation and storage tanks can be designed for indoor and outdoor placement. The cooling rates, insulation, cladding and supporting structure are designed according to the individual requirements of the specific project.
OVERVIEW
ENGINEERING IN CELLAR TECHNOLOGY
One of the most important items for a reliable and efficient cellar concept is the engineering and design of the piping, valves and fittings. Our ROLEC concept takes the local requirements as a basis and together with you we create an optimum balance between degree of automation, investment costs and media consumption.
YEAST HANDLING
The optimal dosage of vital yeast is crucial for good beer. We are happy to help you to find the right solutions for dosing, harvesting, storage and propagation in coordination with the number of yeast strains used in order to achieve the best beer quality with hygienically perfect, vital yeasts.
FILTRATION AND SEPARATION
Together with our customers we select the most suitable concept for the beer clarification and filtration. This could be a pure beer separation, a classical kieselguhr filtration or an alternative filtration method without kieselguhr.
Products: beer
Benefits:
Individually designed according to requirements
Automation and process control systems
Thanks to beraBREW and BRAUMAT automation systems, our Brewing systems, provided by Rolec, combine easy operation and practical system handling.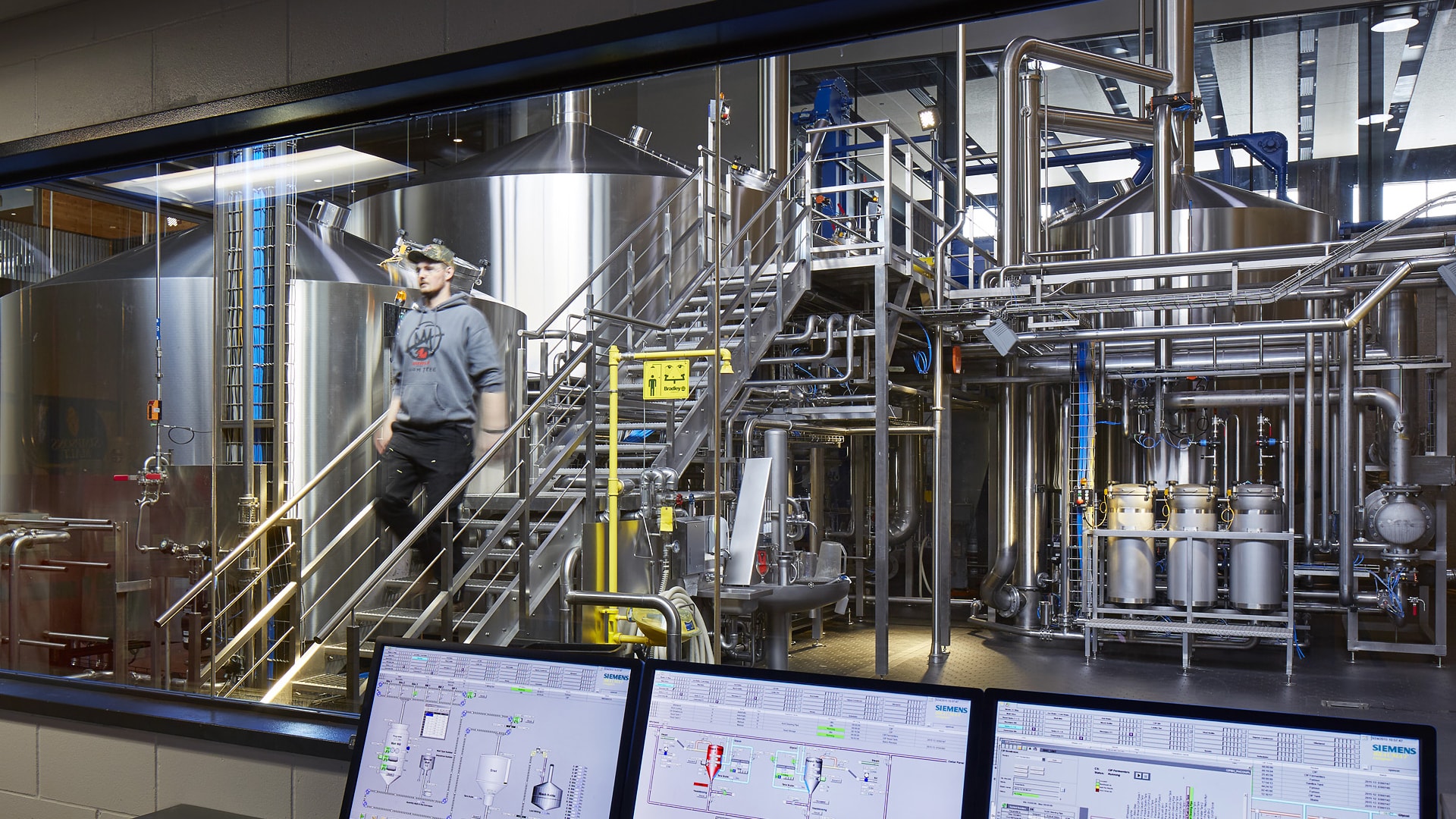 Our ROLEC solutions based on various platforms are developed by our experienced programmers for the brewing and beverage industry. The functionality and usability of the system are ensured together with our technologists. ROLEC offers uncomplicated help for all systems via an online support. There are numerous successful references for each possible solutions.
OVERVIEW
SYSTEM BERABREW
This automation system has been developed in close cooperation between brewing specialists and automation experts. This was aimed to create a functional automation solution which is easy to operate and maintain and uses internationally available components and software licenses at reasonable pricing. The beraBREW automation system is used in many breweries and beverage plants all over the world.
SYSTEM BRAUMAT
The BRAUMAT ® process control system of Siemens is known throughout the world in the brewing industry. The system fits for very complex applications with several operating stations and far-reaching data management. It is extendable and can communicate with higher and subordinate SPS processors. Provided by Siemens as a neutral platform, it can be engineered and maintained by a various number of independent system integrators world-wide.
SYSTEM BREWMAXX
The brewmaxx process control system from ProLeit is specially adapted to the requirements of the brewing and beverage industry and is very recognized in this industry, with numerous references. Provided as a neutral platform it can be supported by one of the numerous system integrators worldwide. Brewmaxx is the only object oriented PLC-based process control system with embedded MES, which runs on: Modicon, Simatic, Logix or Speed7 controllers and is therefore flexible to adapt and to combine as well as flexible for the future.
PRODUCTS: beer
Benefits:
Rationalization, reproducibility

Flexible choice of automation system, independent service and maintenance

Online support
Firstbrew
Highly compact brewhouse system featuring a working capacity of 20 HL (also available in 10 HL version).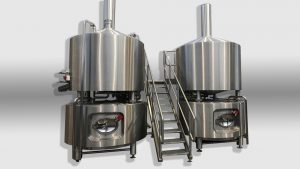 This brewhouse is perfect for small / medium sized breweries and is composed of four vessels, superimposed two by two: a mash/kettle tun with product buffer on the bottom and a lauter tun with whirlpool on the bottom.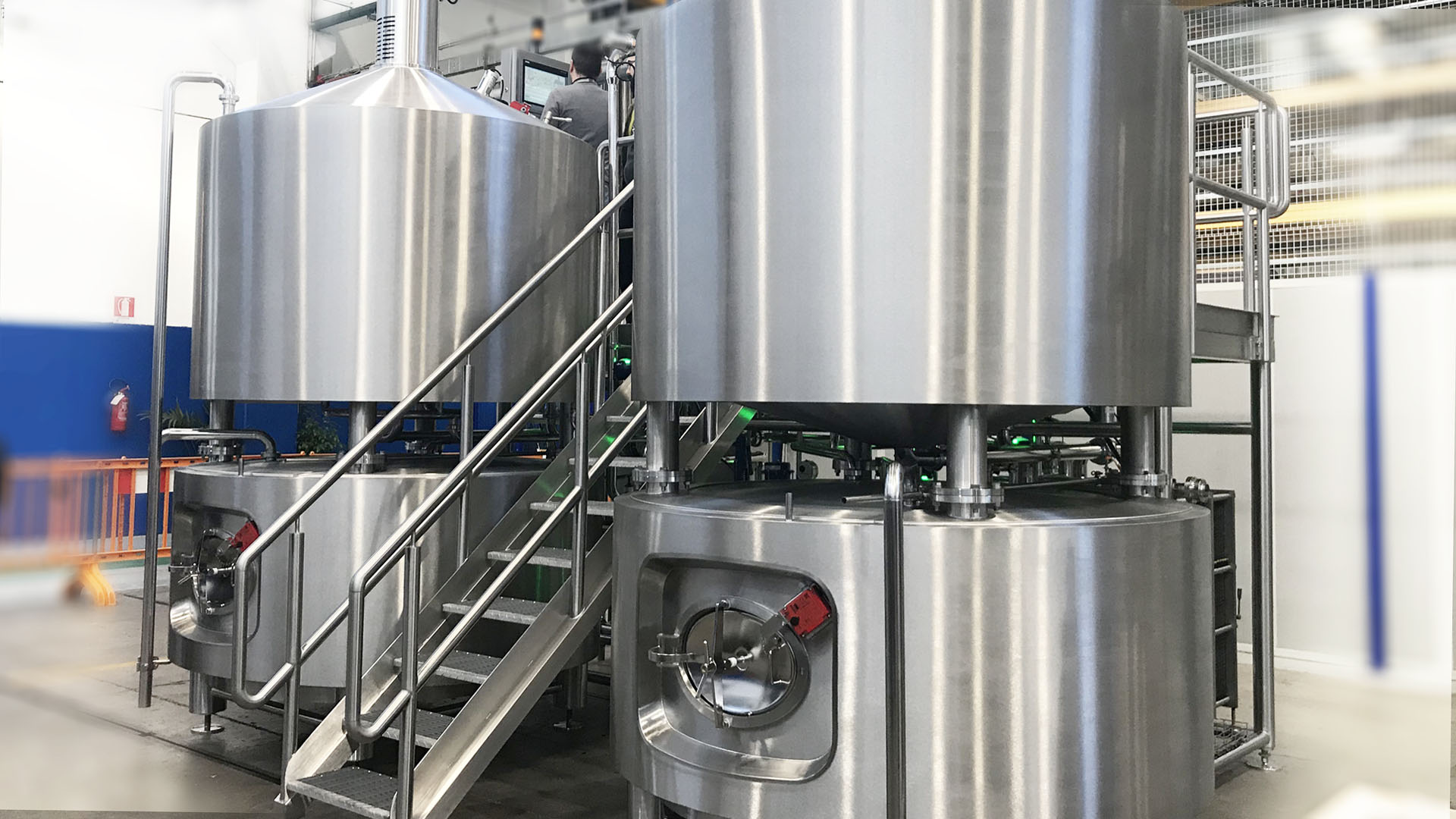 PRODUCTS: beer
BENEFITS:
COMPACT: very reduced size (20 M3), while maintaining very high production standard.
MODULAR: ergonomic solution thanks to vertical structure implementation.
AUTOMATIC: very high degree of automation.
VERSATILE­­: different configurations available.
HIGHLY PERFORMING: from 5.000 hl up to 30.000 hl per year.
PLUG AND PLAY: complete turn-key system.
Hopnik System
Hop dosing system ROLEC Hopnik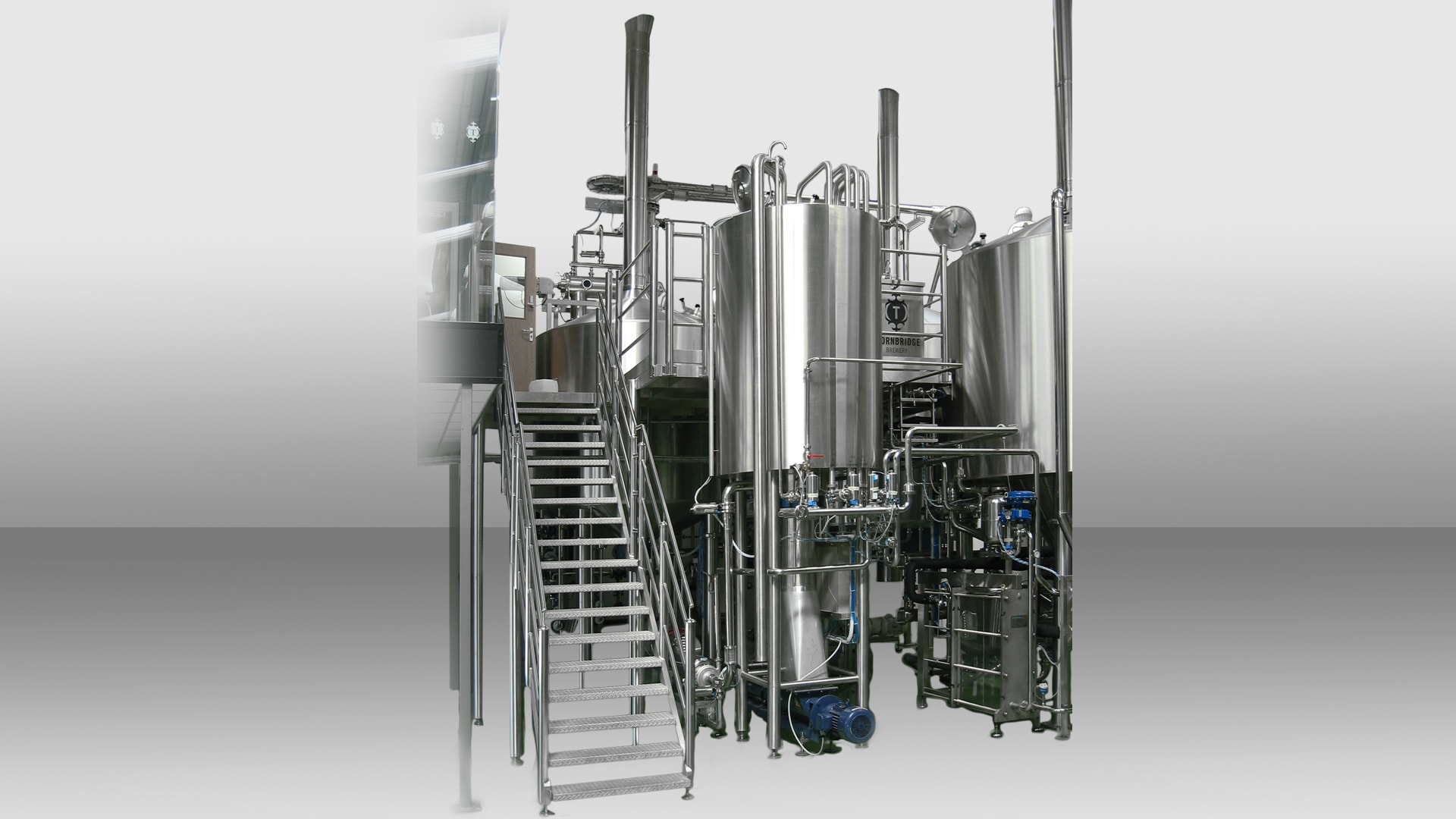 The ROLEC Hopnik system allows for automated of hop cones or other ingredients in the brewhouse (hop back). Flexible in use during wort boiling or whirlpool it will improve hop extraction without clogging or extra downtime.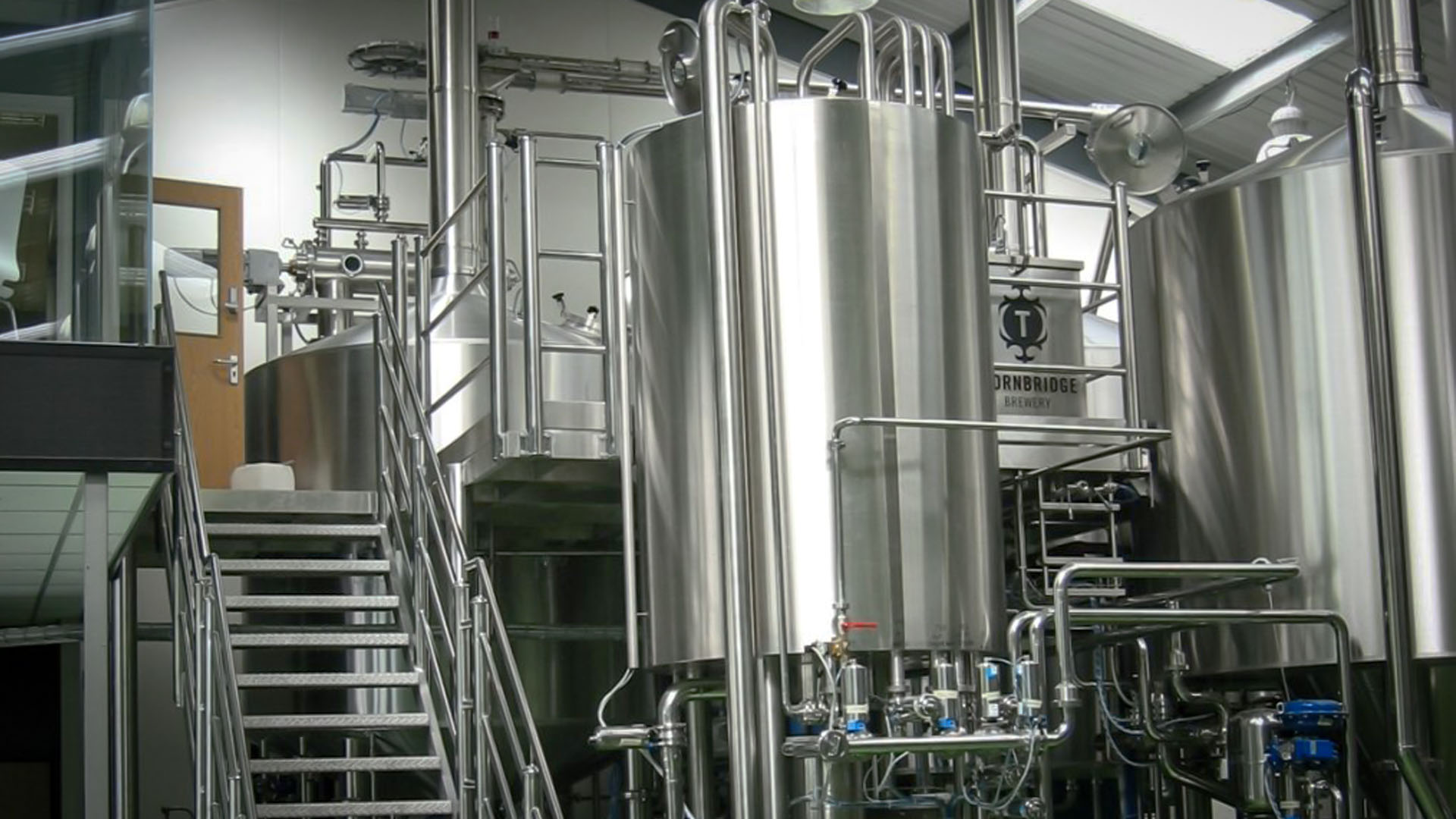 PRODUCTS: beer
Benefits:
Automated with less downtime

Efficient extraction
DryHOPNIK®
Dry Hopping System ROLEC's DryHOPNIK®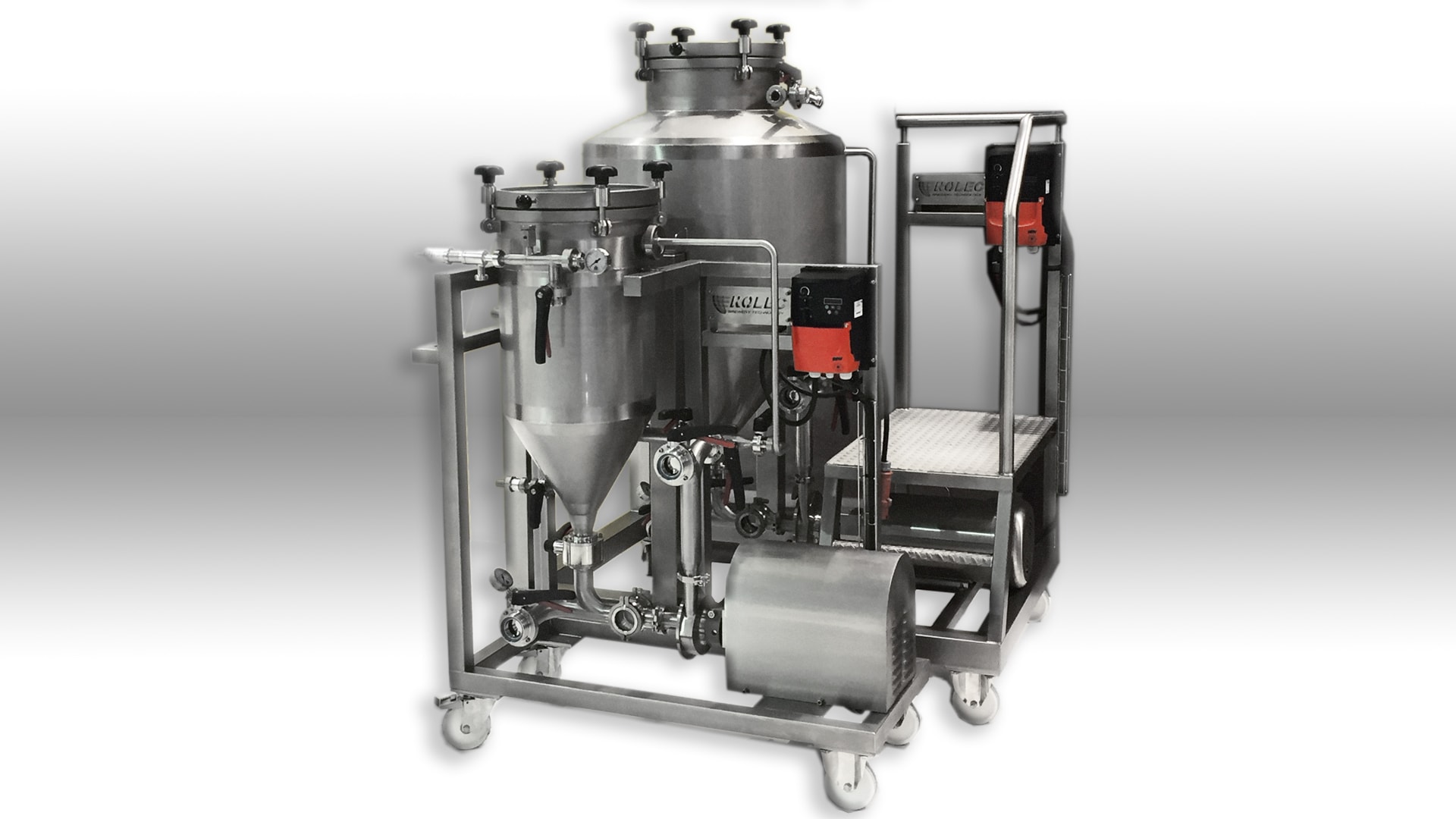 The method of dry-hopping is now used in many small and large breweries all over the world to enhance the hop aroma flavor in the beer. The DryHOPNIK® system developed and patented by ROLEC is an easy handling skidded unit can be used with all the cellar tanks thanks to its slim and moveable design. Separate mixing tanks are not required. Hygienic set-up is ensured by an easy connection closed loop and possible CIP. The forced recirculation allows for selected extraction of the desired flavor compounds. Oxygen pick-up and foaming are minimized.  Utilizing the DryHOPNIK leads to less beer losses and to a higher aroma yield and thus leads to a considerable saving of expensive aroma hops. This has been verified in a series of tests carried out at one of the largest hop processing companies.
Products: beer
Benefits:
Easy and safe handling

Low investment

Sanitary closed loop, minimized oxygen pick-up

Efficient, controllable extraction of flavor component
Flash pasteurizers
Automatic variable or fixed flow flash pasteurizers, provided with pasteurized product buffer tank.
Machines designed to pasteurize the product with indirect method, by means of a plate heat exchanger, and to stock the pasteurized product in a dedicated tank before it is used to fill containers.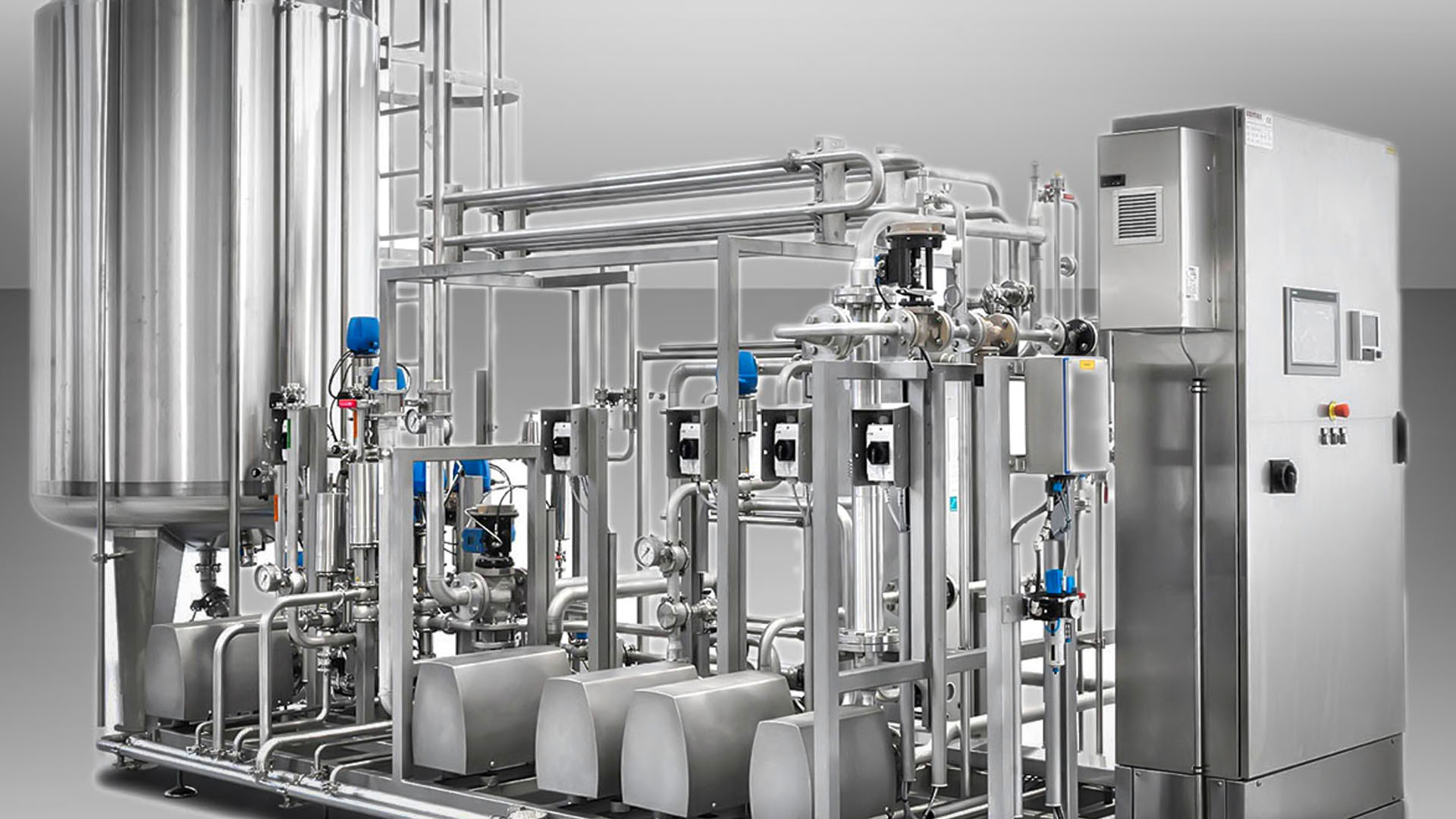 PRODUCTS: beer, kvass, tea
BENEFITS:
Completely automatic operation

All parameters are constantly controlled

Total hygiene and safety

Capacity range: from 1.500 L/hour and higher
Research and pilot plants
The R&D pilot projects are becoming more and more important to issue guidelines in the reference sector.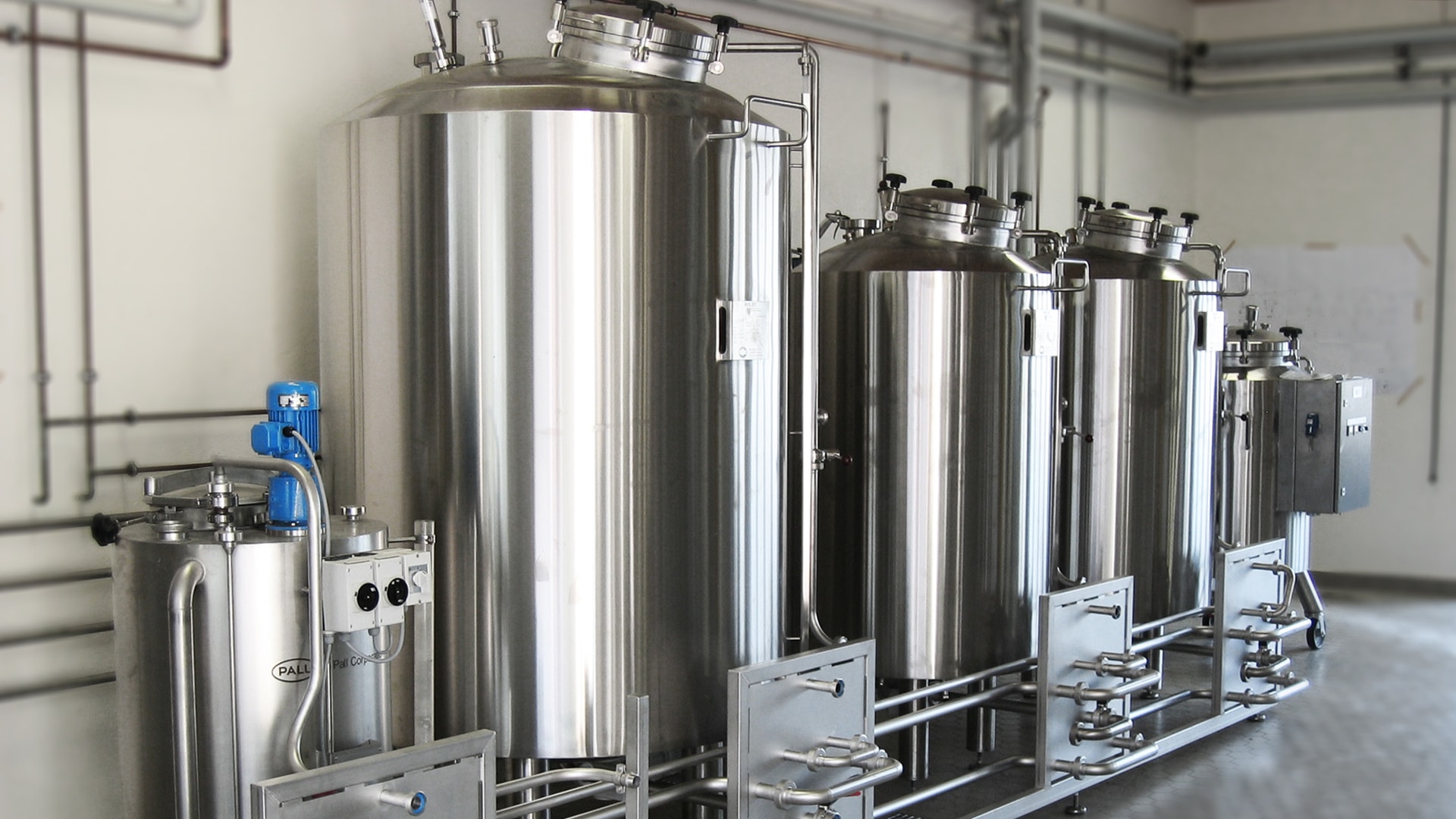 ROLEC pilot plants stand out with their excellent efficiency and accomplish outstanding reproduction results. They help to secure an advantage in national and international competition.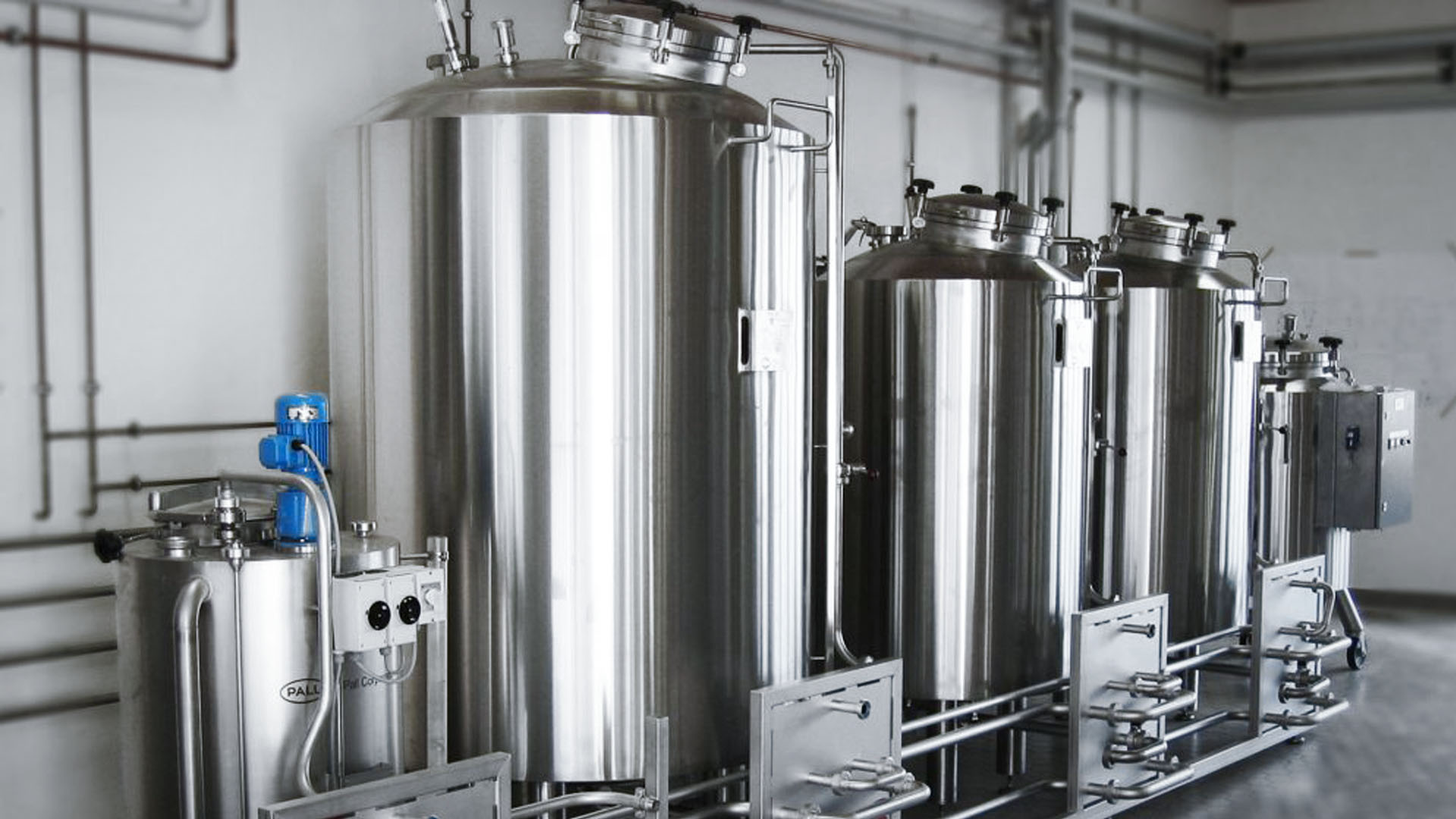 PRODUCTS: beer
Tunnel Pasteurizers
Premium tunnel of pasteurization units.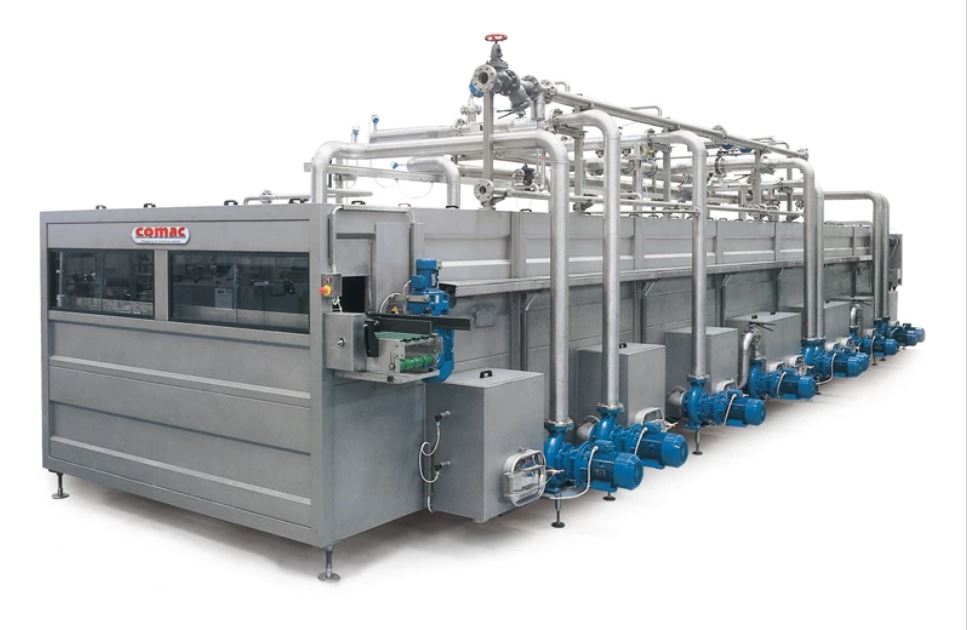 Tunnel pasteuriser units, equipped with an automatic system, applied to the pasteurization areas, which allows to avoid the over-pasteurization of the product in case of stop of the internal conveyor.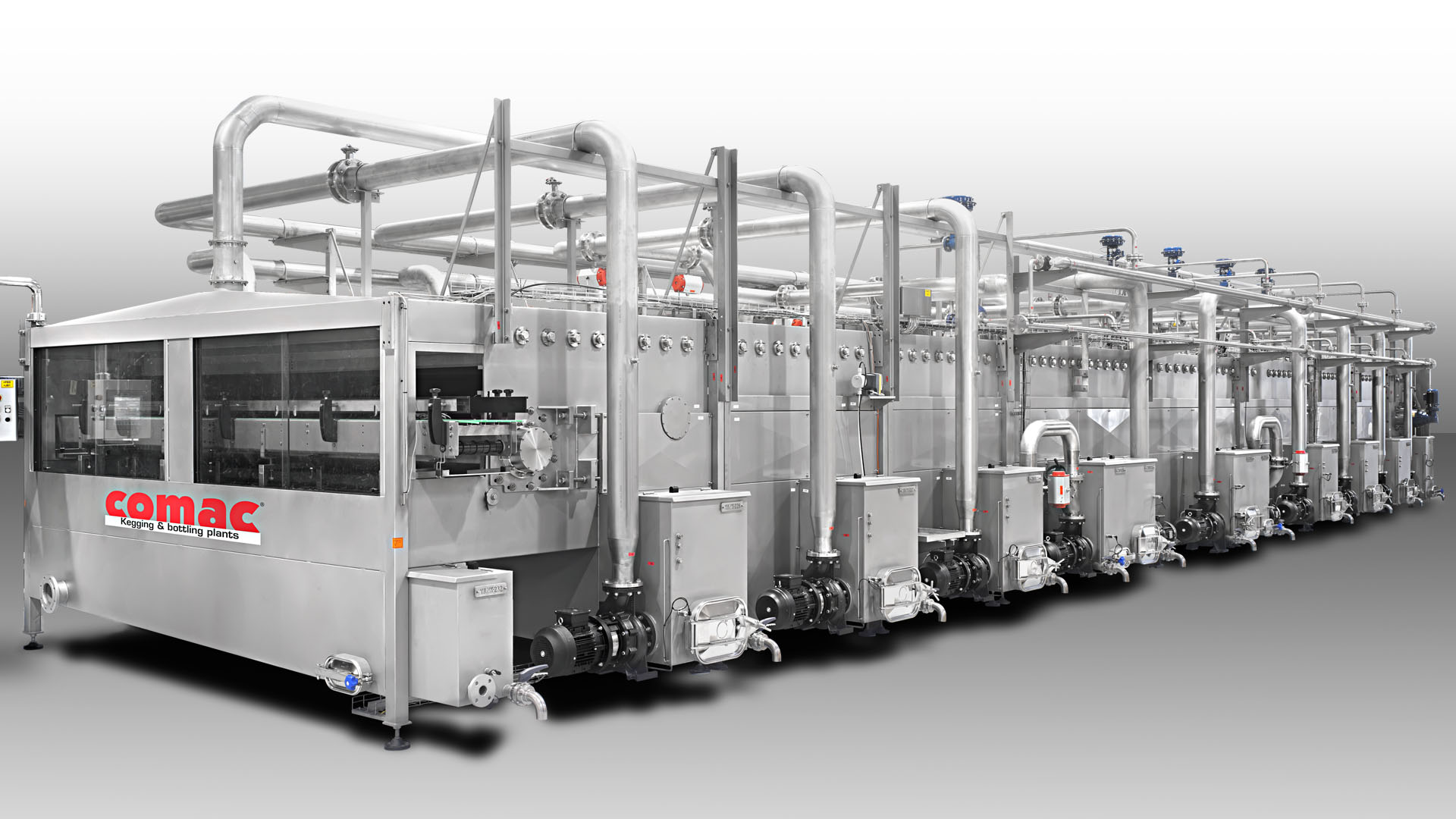 PRODUCTS: drinks, beer
FORMATS: cans, glass bottles
BENEFITS:
The feed rate of the bottles and cans can be set from an operating panel that allows to vary the duration of the cycle

All tanks are equipped with doors on one side to allow the cleaning and periodic maintenance of the unit  and with double panel filters, extractable from the pumps side

The unit consists of a stainless steel AISI 304solid structure that is subjected to an abrasive blasting and protective coating
Tunnel of heating and cooling
Tunnel of heating and cooling, made of stainless steel AISI 304, to bring to room temperature the products previously packaged, cold or hot.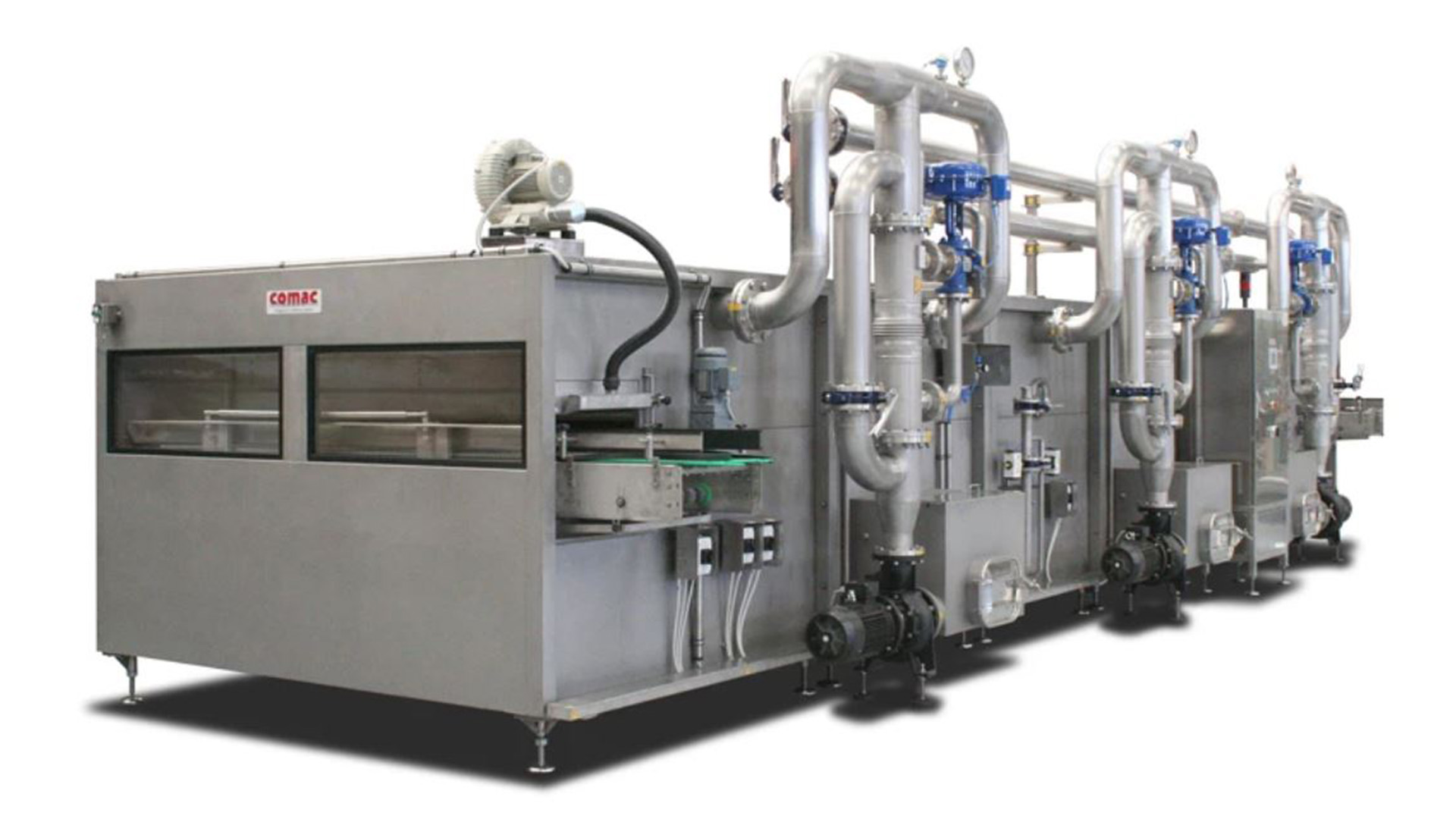 Comac produces heating and cooling tunnels, necessary to bring to room temperature the products previously packaged, cold or hot.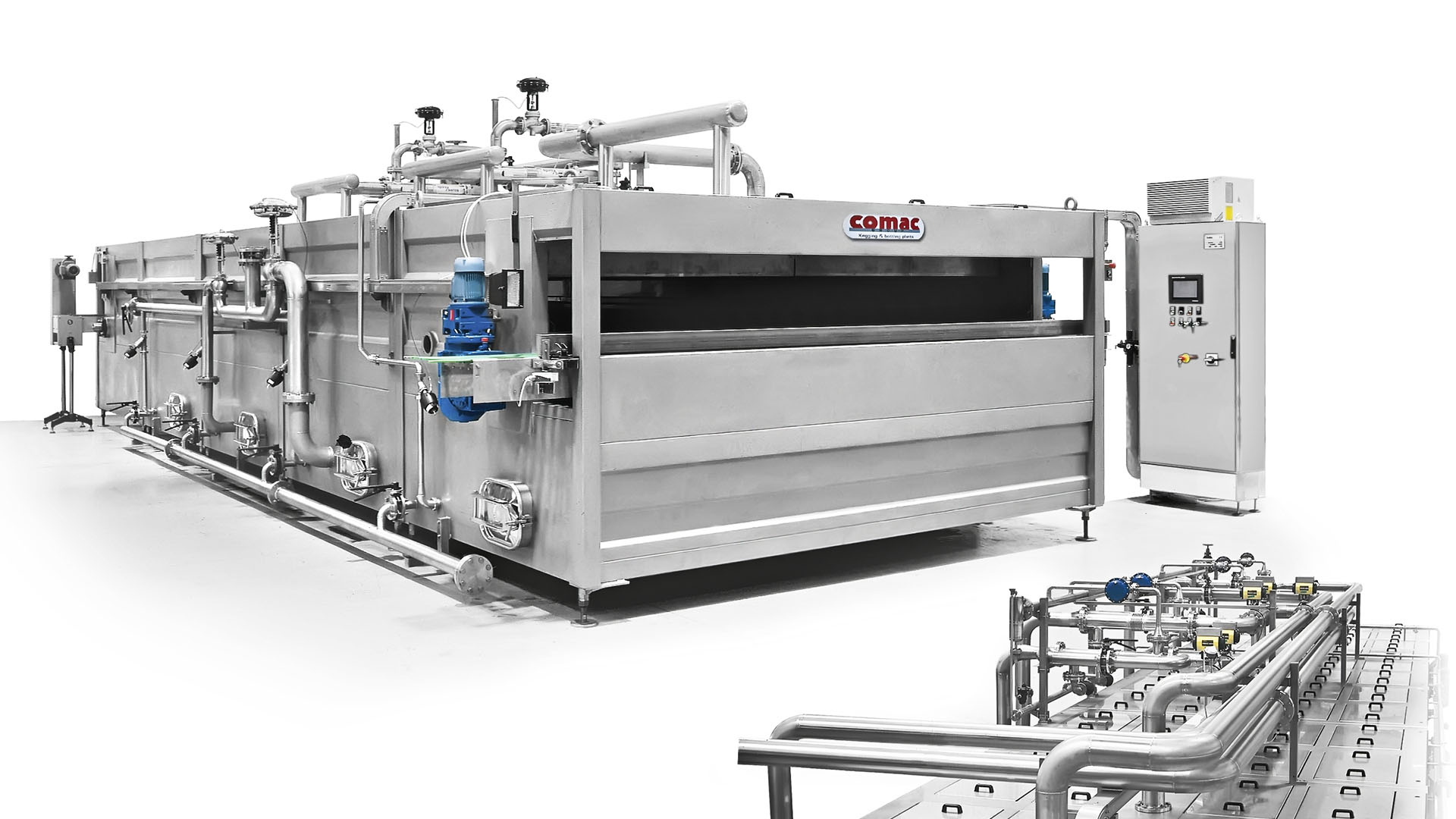 PRODUCTS: drinks, beer
BENEFITS:
The feed rate of the bottles and cans can be set from an operating panel that allows to vary the duration of the cycle
All tanks are equipped with doors on one side to allow the cleaning and periodic maintenance of the unit and with double panel filters, extractable from the pumps side