In the market of PET blow moulding machines, SIAPI is the reference for large containers.
SIAPI linear machines wrote the history of PET in the applications from 10 to 40 liters, both in the water sector, and beer, edible oil and chemicals.
The main players in the filling market for large containers have been successfully working with SIAPI in the last twenty years, both for the R&D design and sampling, and for the supply of the dedicated blow molder.
The main applications include: 3-4-5 gallon one way bottle for water-cooler; the refillable 3-4-5 gallon bottle with and without handle for water in the water-cooler; KEG for beer and the 15-20L stackable containers.
S2M and SX series
Blow-molding machines for large sizes.
Play video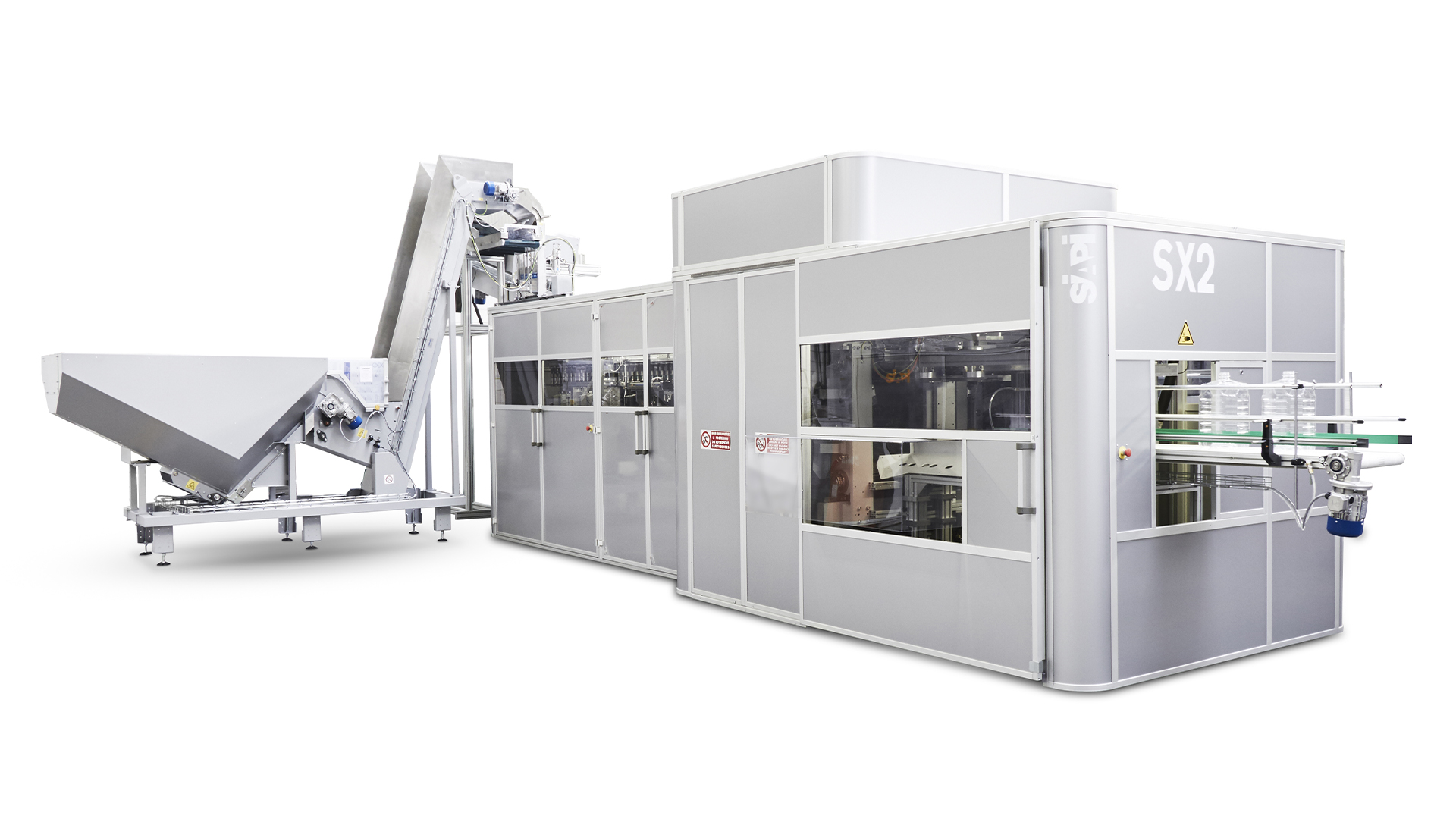 Blow-molding machines for large sizes, such as one-way and refillable bottles for water dispenser, stackable bulks, self-collapsible containers and PET kegs. Up to 6000 bph (for a 5lt bottle in SX5 machine).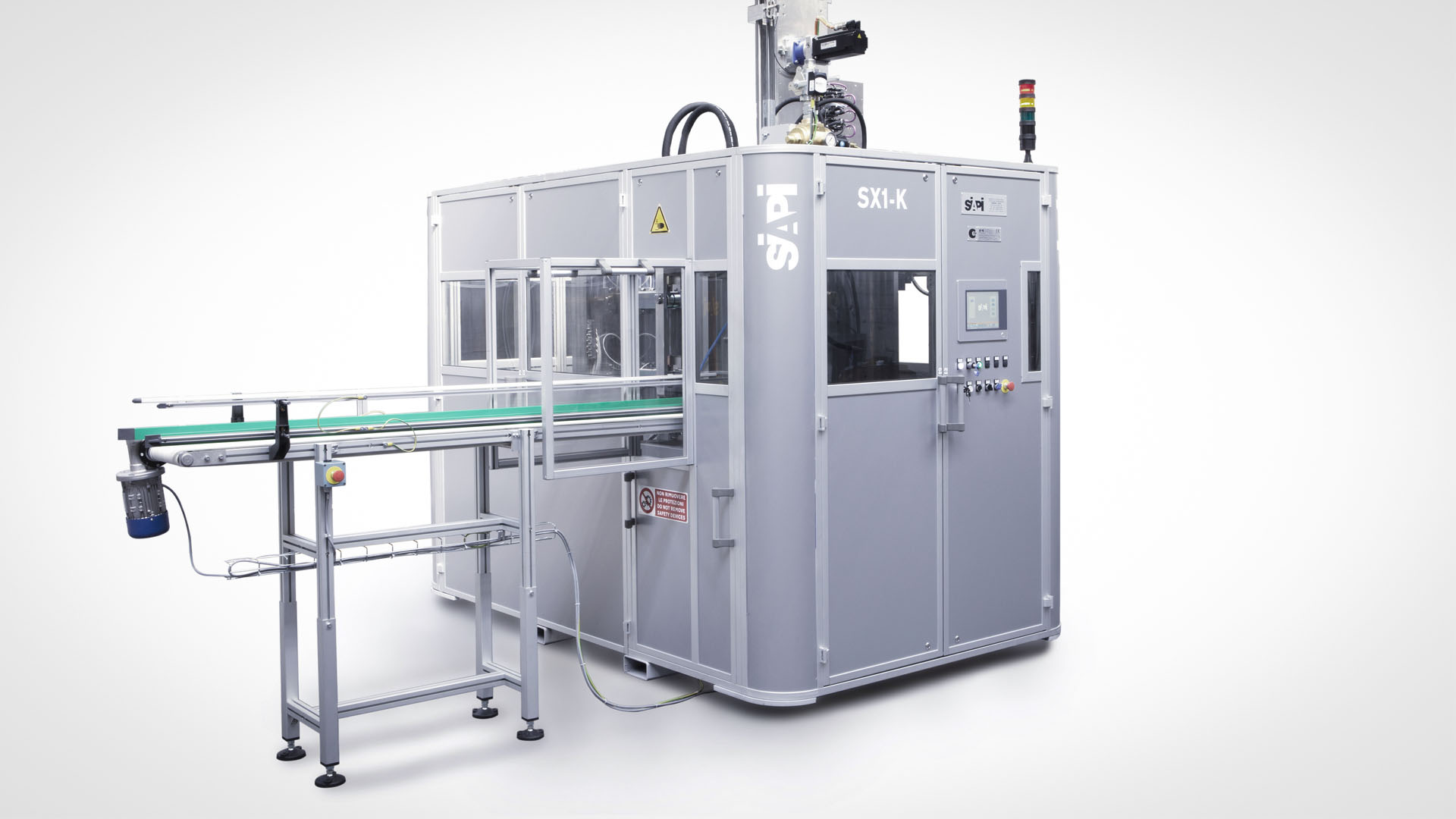 Products: water, cooking oil, pet kegs for beer, wine and soft drinks, chemical-industrial products (fuel, mineral oil, paint), others.
Formats: bottles and bulk containers from 3 to 20 lt, KEG from 20 to 40 lt.
Benefits:
SIAPI has developed the PSB® system to optimize stretch ratio in the blowing process for large containers, improving material distribution and coupling with logos, textures and handles, maximizes the overall mechanical and thermal properties of containers and assures their perfect good looks.

Wide bottles volume range with the same machine

Over 25-years expertise in Linear Stretch Blow Molding Machines

Prompt aftersales response with high skilled technicians

High Efficiency and constant quality for bottles/containers blowing;

Seamless interface with the rest of the filling line;

Low maintenance cost