We design and realize premium Pick and Place systems featuring different speeds and capacities, up to 800 pieces per minute. The machines can be equipped with up to 6 axis robots and can work with very different kinds of packaging formats.
Robosorter
Premium Camera Positioning Pick and Place Systems.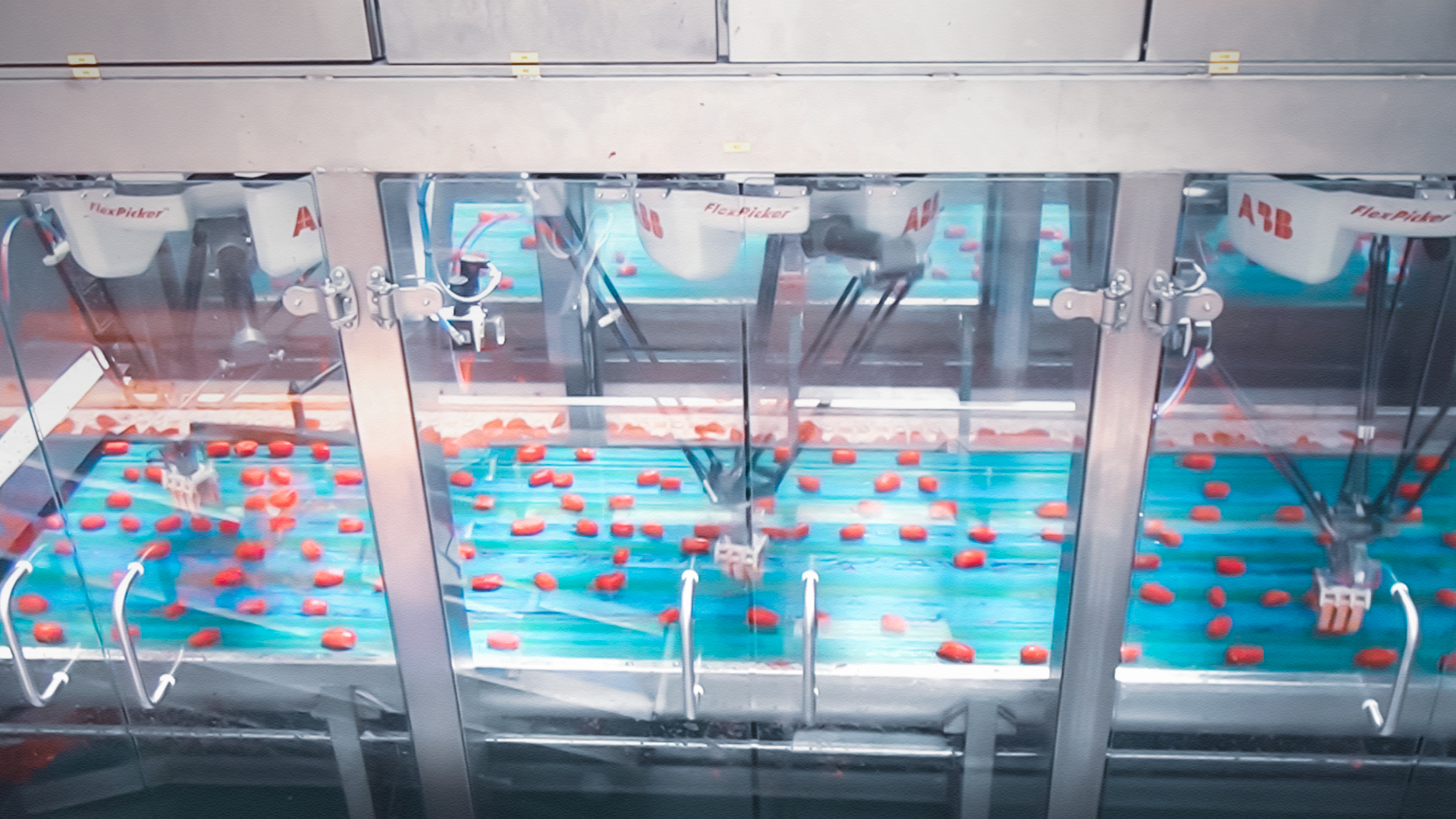 Modular packaging machine that goes up to 600 pieces per minute on two different lines with 5 up to 6 axis robot. Single or multiple pick-up.
BENEFITS:
REFLECTED PLIERS REPLACEMENT FOR QUICK CHANGEOVER

SIEMENS OR ALLEN BRADLEY OR ELAU CONTROLLER

CAN BE EASILY INCORPORATED INTO EVERY LINE

VERY HIGH PRODUCTION EFFICIENCY

REMOTE CONTROL
Bag in Box
The CFT bag-in-box system is able to simultaneusly handle different bags formats up to 8-10 Kg.
Play video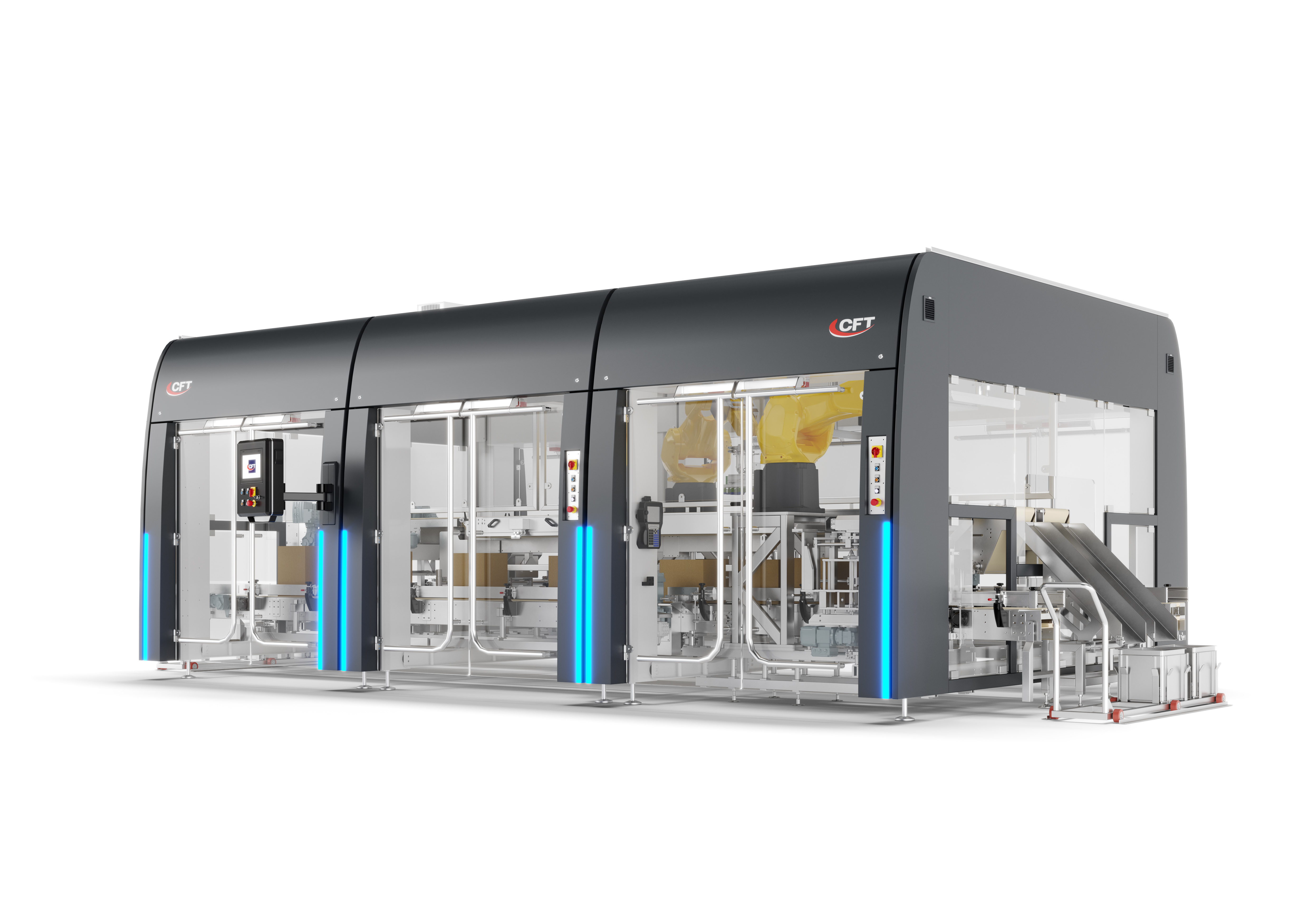 The bag-in-box machine can simultaneously handle different bag formats, up to 8-10 kg. The robots can be programmed with fully automatic head change, based on the production necessities. The structure completely contains the electrical panels and it is modular, with the chance to increase the number of robots and consequently the line capacity.
BENEFITS:
Bags weighing up to 8-10 kg can be manipulated

Simultaneous handling of different bag formats

Fully automatic head change based on recipes

Electrical panels completely contained by the structure

Modular structure, with the chance to increase the number of robots and consequently the line capacity