The volumetric fillers' range we are able to provide includes different types of machines such as volumetric fillers with rotating valves able to fill different food products both smooth and viscous such as sauces, syrups, pet food, baby food and juices.
We can also provide a complete range of volumetric rotary piston fillers specifically engineered and manufactured to fill products containing pieces or big particles and volumetric piston filling machines  for convenience food filling.
Magnum MRVC
Volumetric filler for spreadable food products, from 6.000 to 21.000 containers per hour.
The Magnum MRVC is design to fill glass jars with spreadable products, for example chocolate cream. It features the servo drive technology and the possibility to be configured with two, three or four blocks.
Products: chocolate cream and other similar spreadable products
Formats: glass jars
Benefits:
motorized volume adjustment (as option)

easy maintenance

jar lifters to optimize the filling process

central tank heating system (as option)
Powertech
Speed range from 14.000 up to 24.000 CPH. Volumetric piston filler designed for filling chunky products and products containing pieces
Play video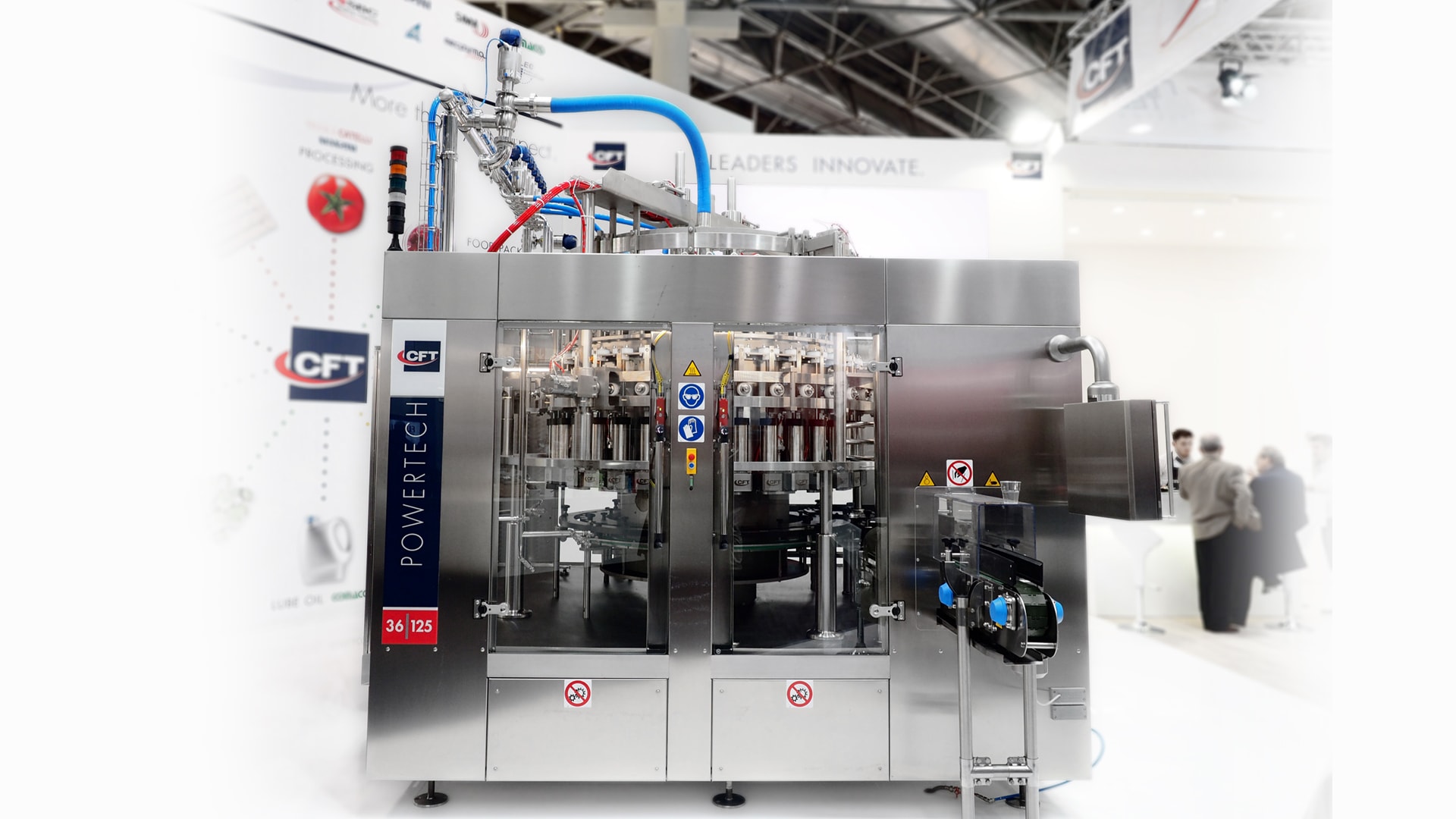 Powertech is a volumetric piston filler designed to gently treat product containing big pieces or large chunks. A suitable nozzle can fill the big particle safe and undamaged into the container. The machine ensures an excellent filling accuracy and constant product infeed.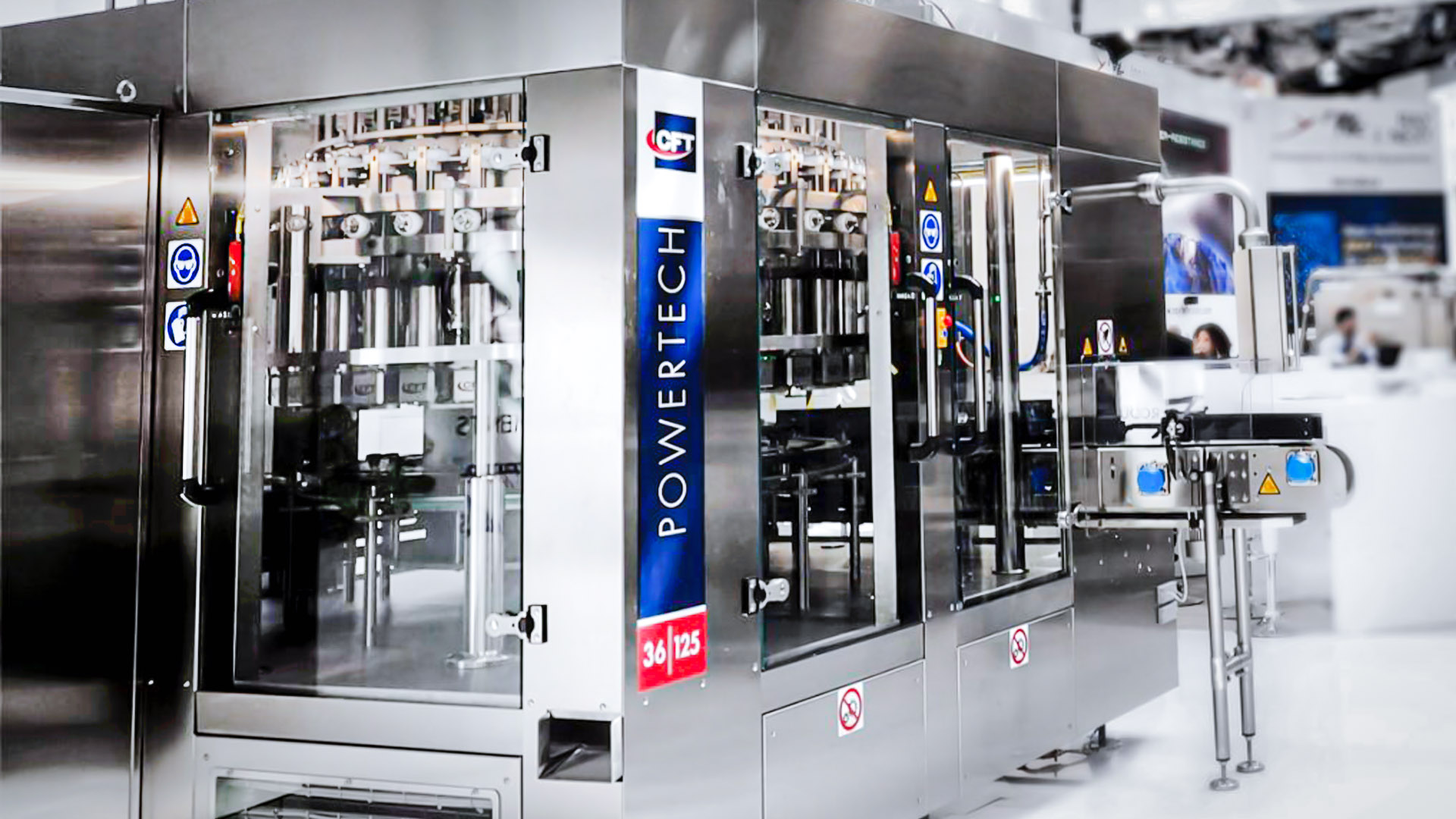 PRODUCTS: chunky products
FORMATS: tin cans, glass jars
BENEFITS:
High flexibility in filling different food products.

Complete automatic set up of the machine from HMI.

Reduced installation time and space are required.

Synchronization worm-screw at variable pitch with quick disassembly design.

Motorization with servomotor and can-stop function.

Full automatic height adjustment of the volume ring and product bowl.
Magnum Clean PF
Speed from 3.000 up to 72.000 CPH. Volumetric filling machines with rotating valves able to fill different food products both smooth and viscous.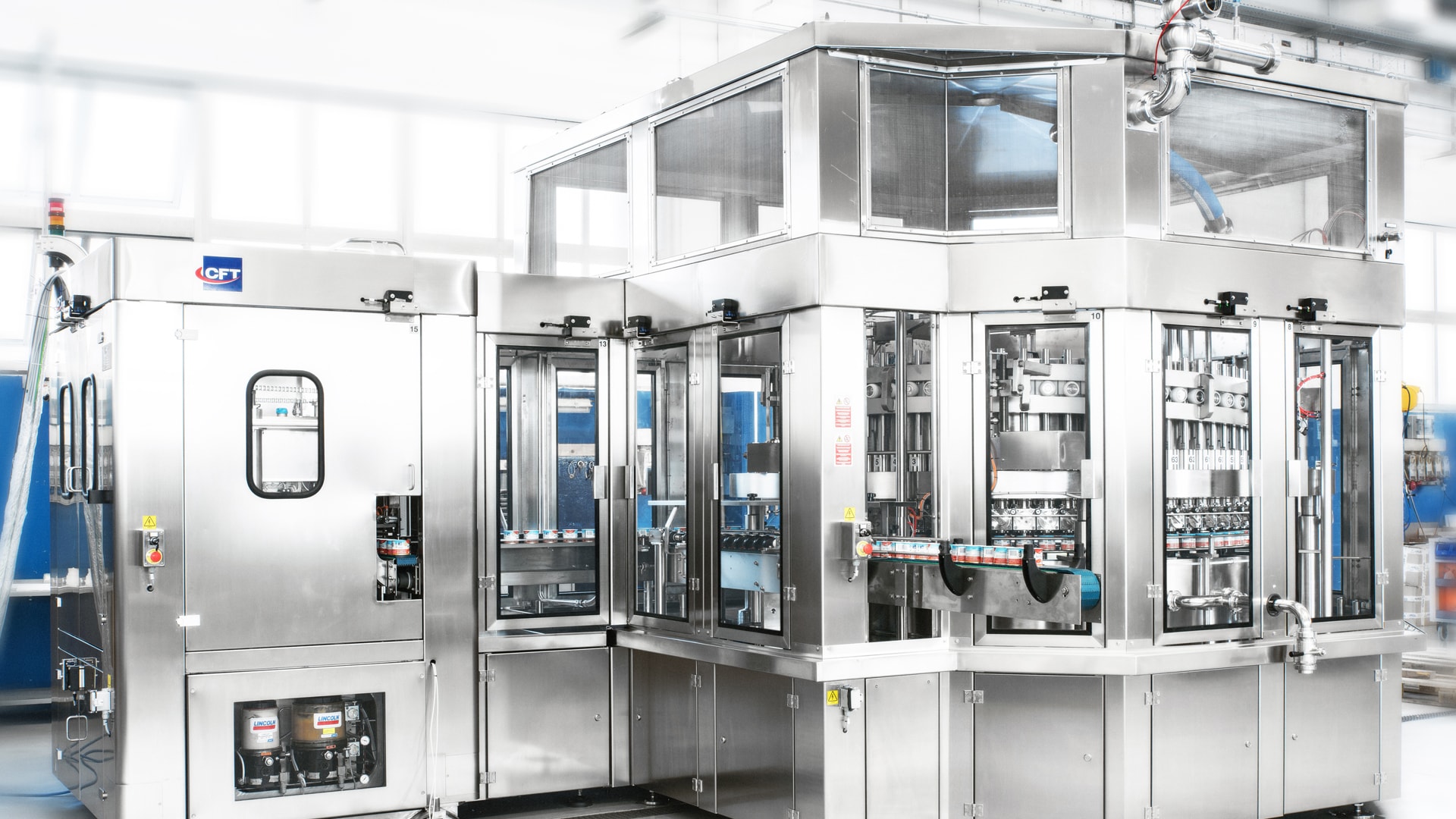 Range from 6 to 72 valves with 500 to 5000 cc cylinders, that can be coupled to seamers when processing metal cans, jar cappers in case of glass jars with twist-off caps or cappers in case of plastic or metal containers with pressure or screw cap. The mechanical nature, materials and technological requisites of the units make it possible to package liquid, viscous or dense products in metal, glass or plastic containers, cylindrical or contoured.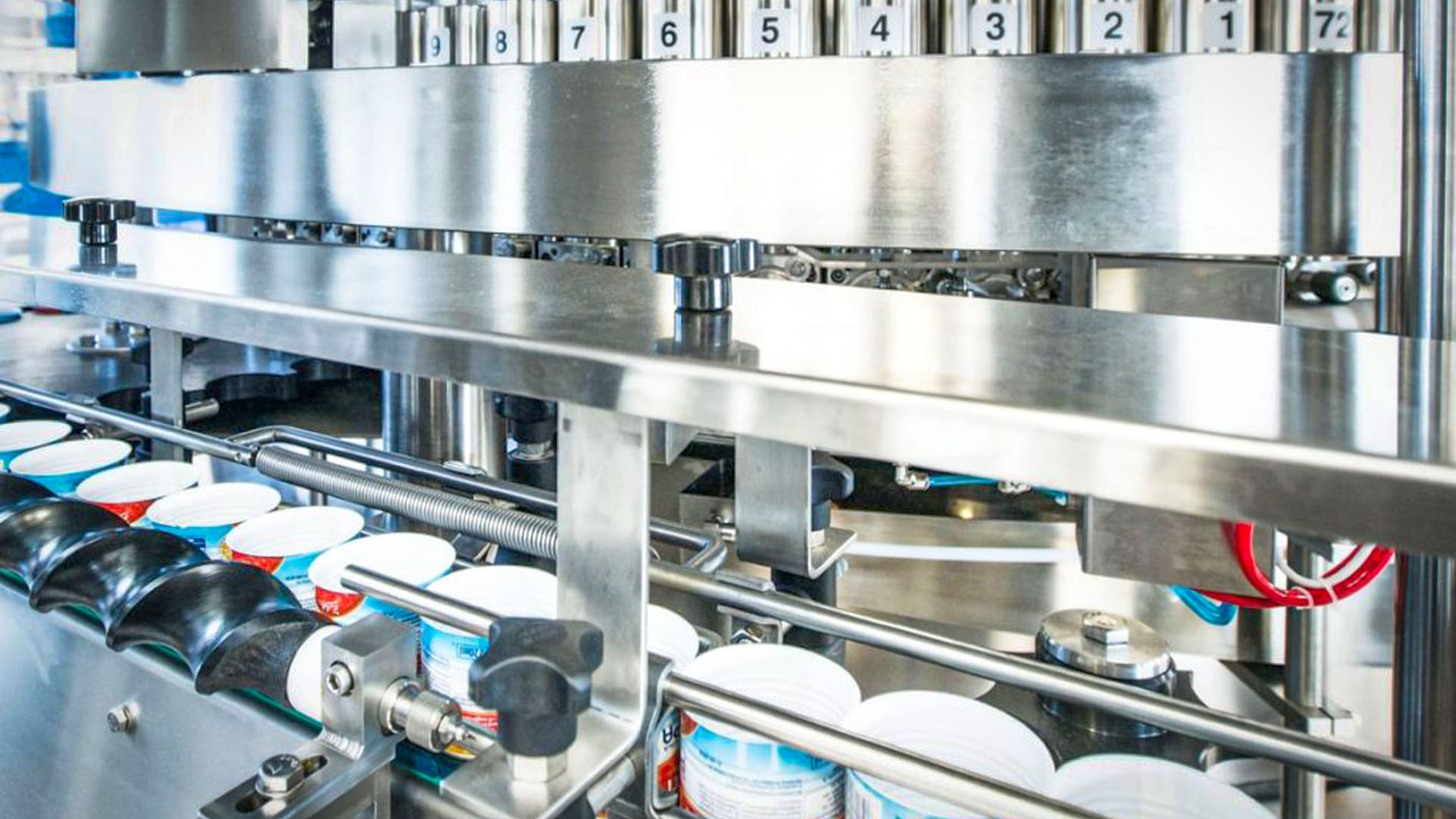 PRODUCTS: sauces, syrups, fruit juice, tomato paste, meat paté, jam, condensed milk, baby food, pet food
FORMATS: glass jars, PET bottles
BENEFITS:
Safety guards with openable panels and electromechanical device for automatic stoppage of the unit when opened

High level of operating performance and reliability

Centralized lubrication system
Magnum PF Block
Speed up to 24.000 CPH. Volumetric piston filler monoblock for convenience food.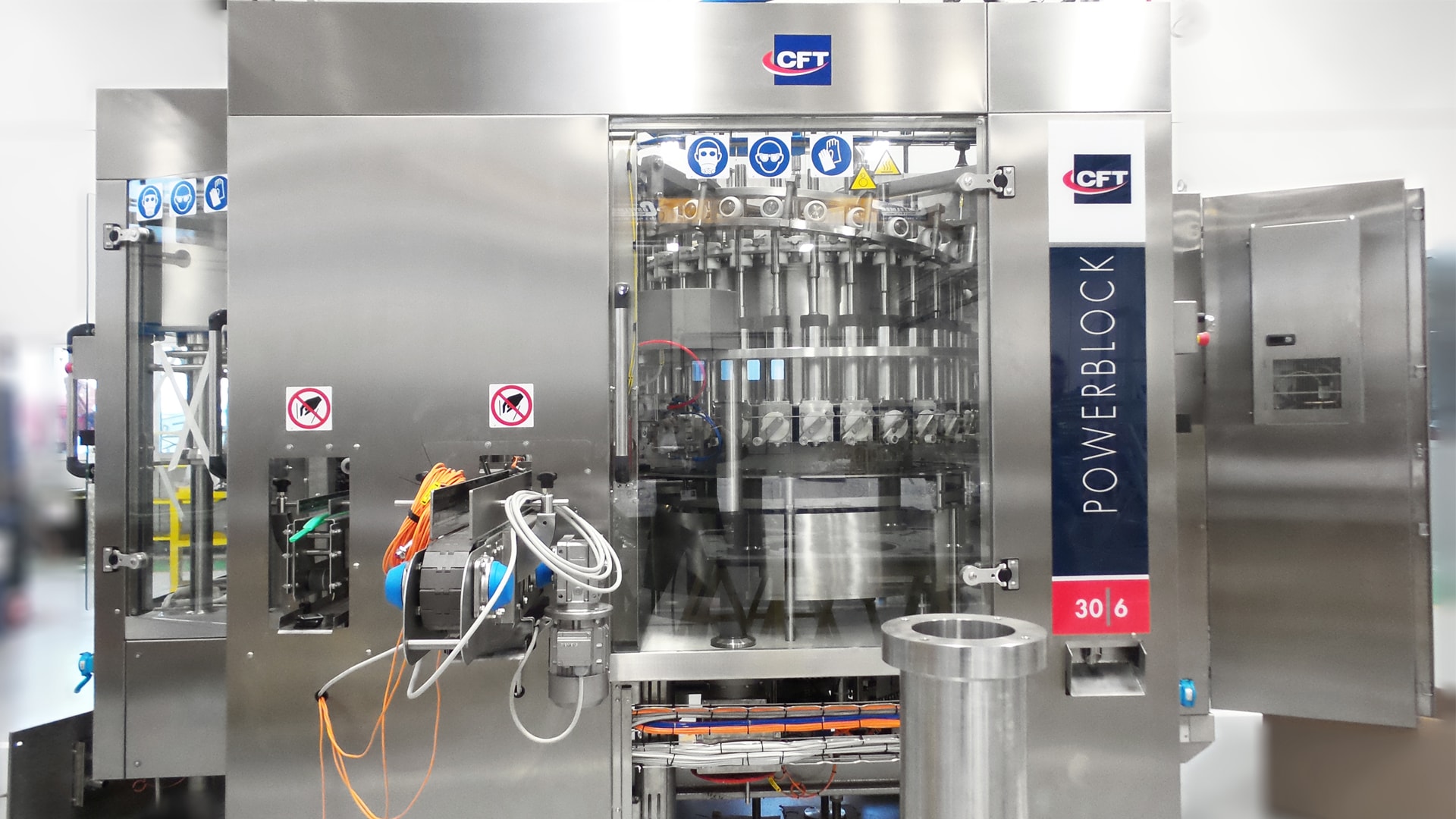 Powerblock is one machine placed on one monoblock base, with the ability to fill several products. It has a compact structure for quick placement on site.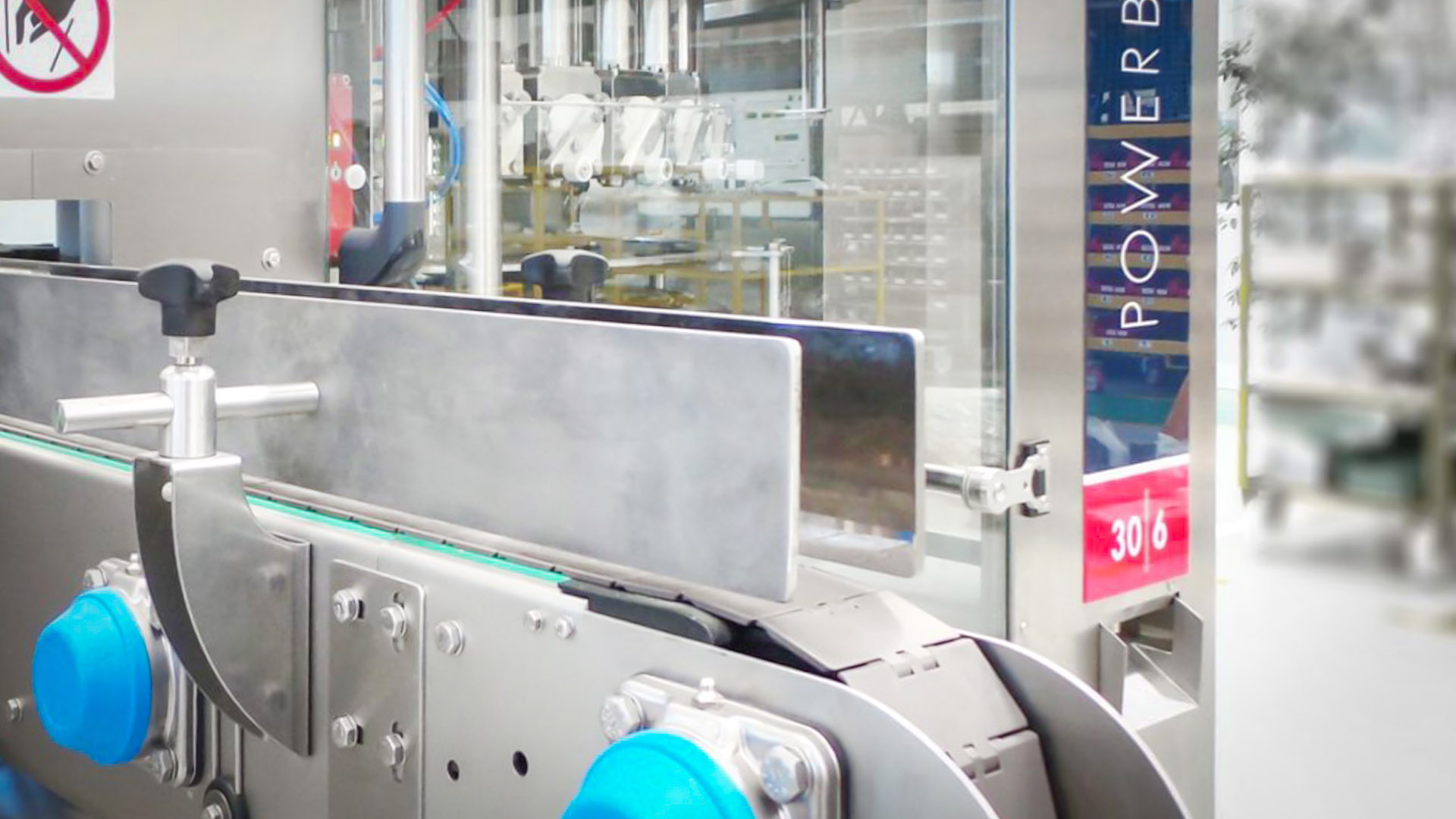 PRODUCTS: convenience food, meat, vegetables, food products
FORMATS: tin cans, glass jars
BENEFITS:
Highly compact machine

Lead Time Reduction

Product Cost Reduction

HIGH Reliability

Hygienic Design

HIGH LEVEL OF Safety

Easy cleaning
Magnum MRV E
Speed range from 900 up to 37.000 cph. Volumetric piston filler specifically engineered and manufactured for both viscous and liquid food products.
Play video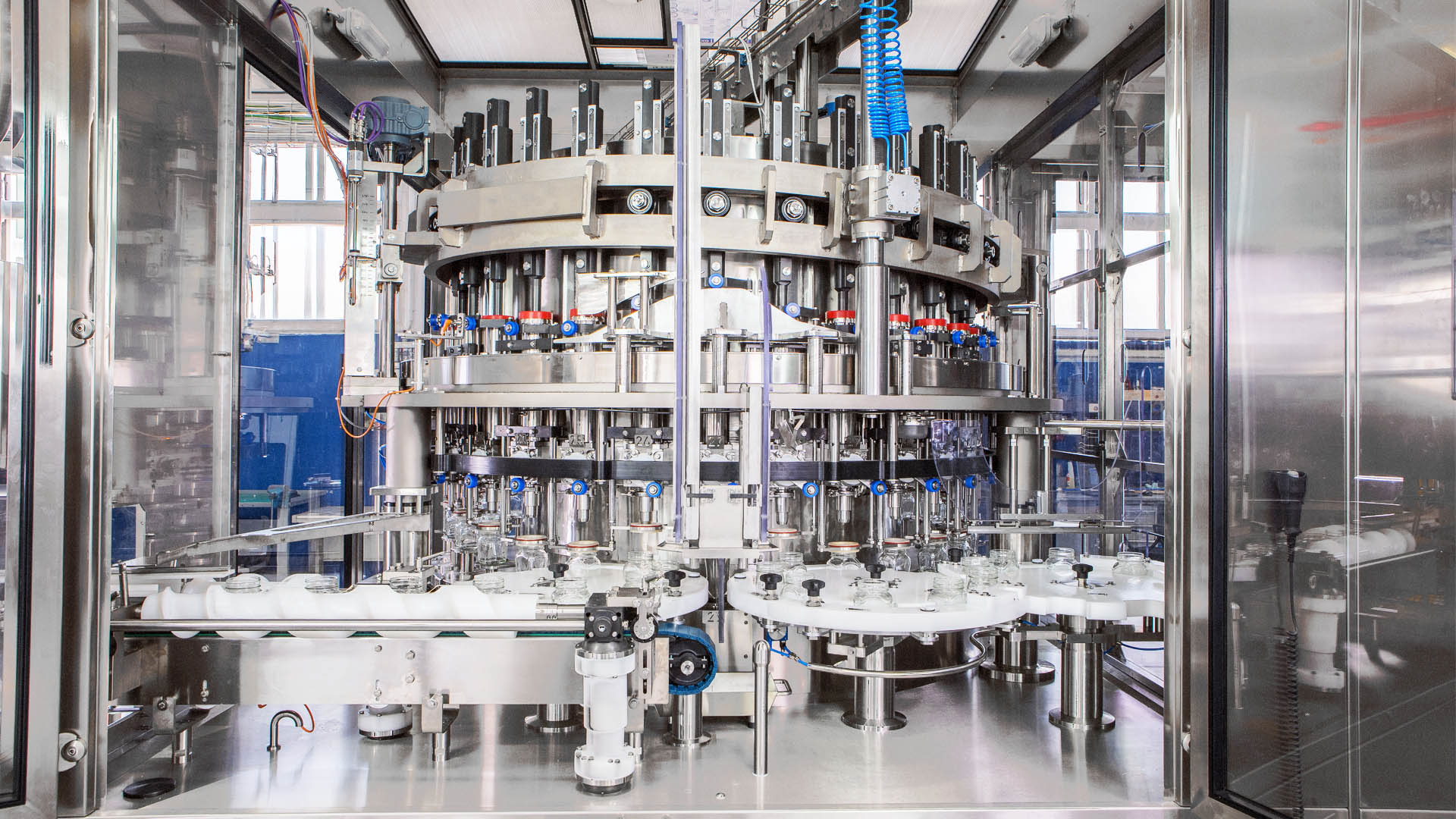 MRV range of fillers is especially engineered and manufactured for both liquid and viscous food products using volumetric filling technology. It can be coupled as monoblock with a blower turret for empty containers' cleaning and capping turrets (for screw caps, roll-on caps, press-on caps etc.)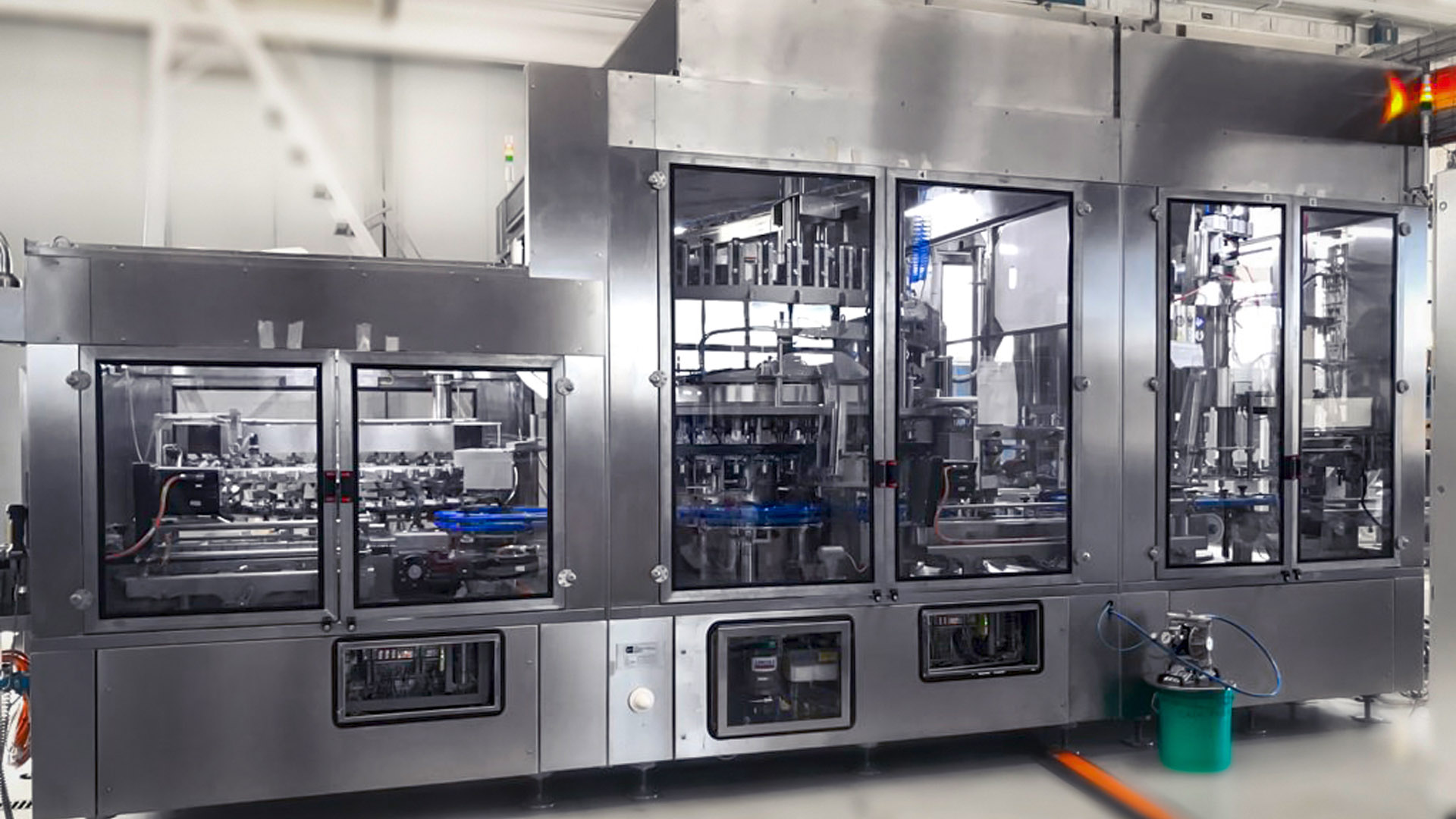 PRoDUCTS: food products both liquid and viscous
FORMATS: glass bottles, glass jars
BENEFITS:
Ability to set different filling set-ups.

Automatic adjustment of the product volume to be filled according to its temperature.

Rapid product change-over and cleaning system, with dedicated program, complete with spray ball into the tank and product collecting tray + pump.

Machine controlled by PLC with simple and intuitive HMI.