We provide highly compact solutions able to guarantee excellent production standard and suitable if limited space is available inside the customer plant.
The extreme precision guaranteed by the flow meter technology allows very high filling accuracy. These machines feature counter-pressure filling technology paired up with our premium seaming solutions and are suitable for the filling of both still and carbonated drinks.
SMARTCAN 8-1
Automatic monoblock for low capacity up to 3.000 cans per hour.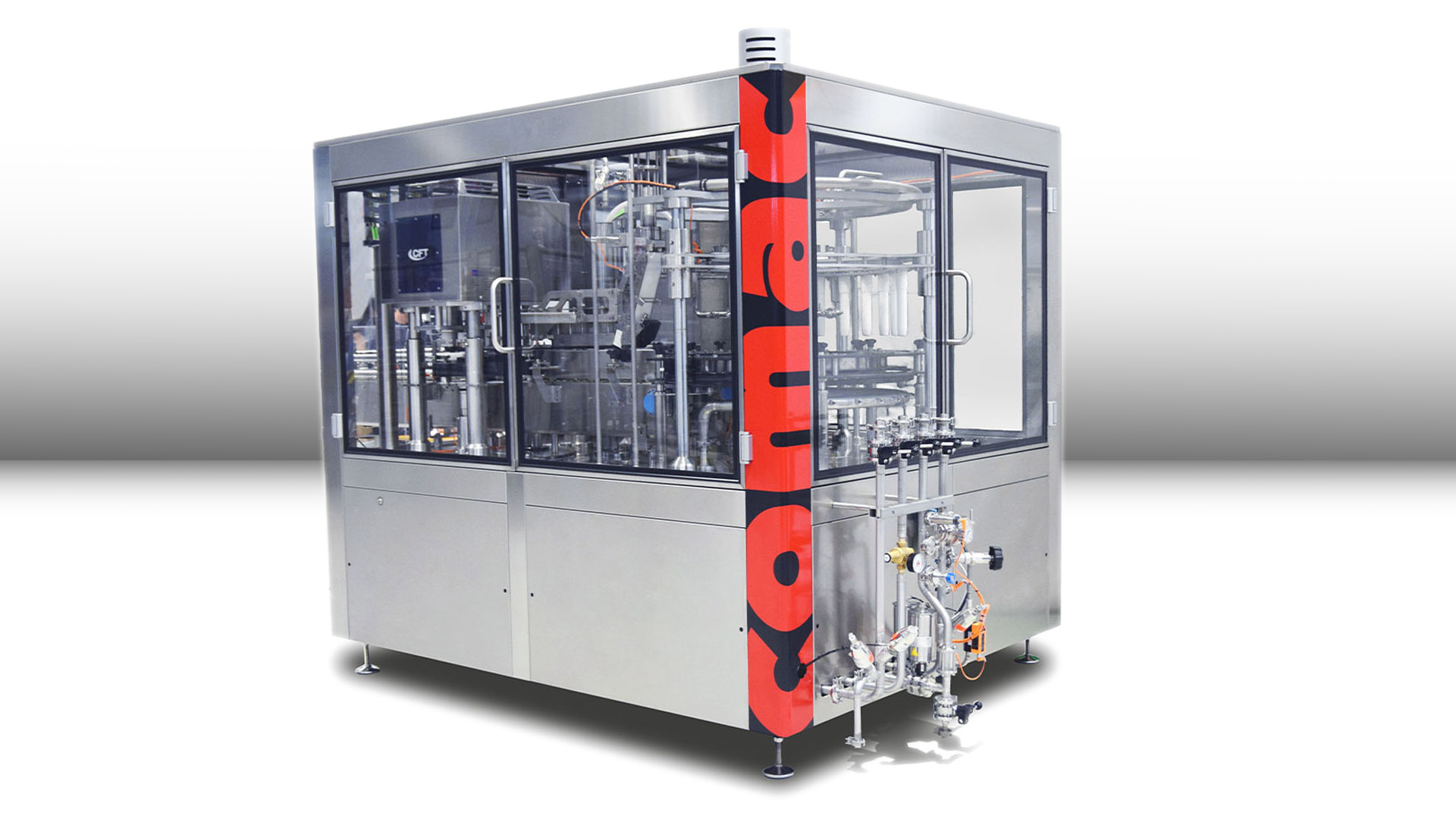 The Smartcan 8-1 is designed for complex requirements by providing the maximum reliability and flexibility.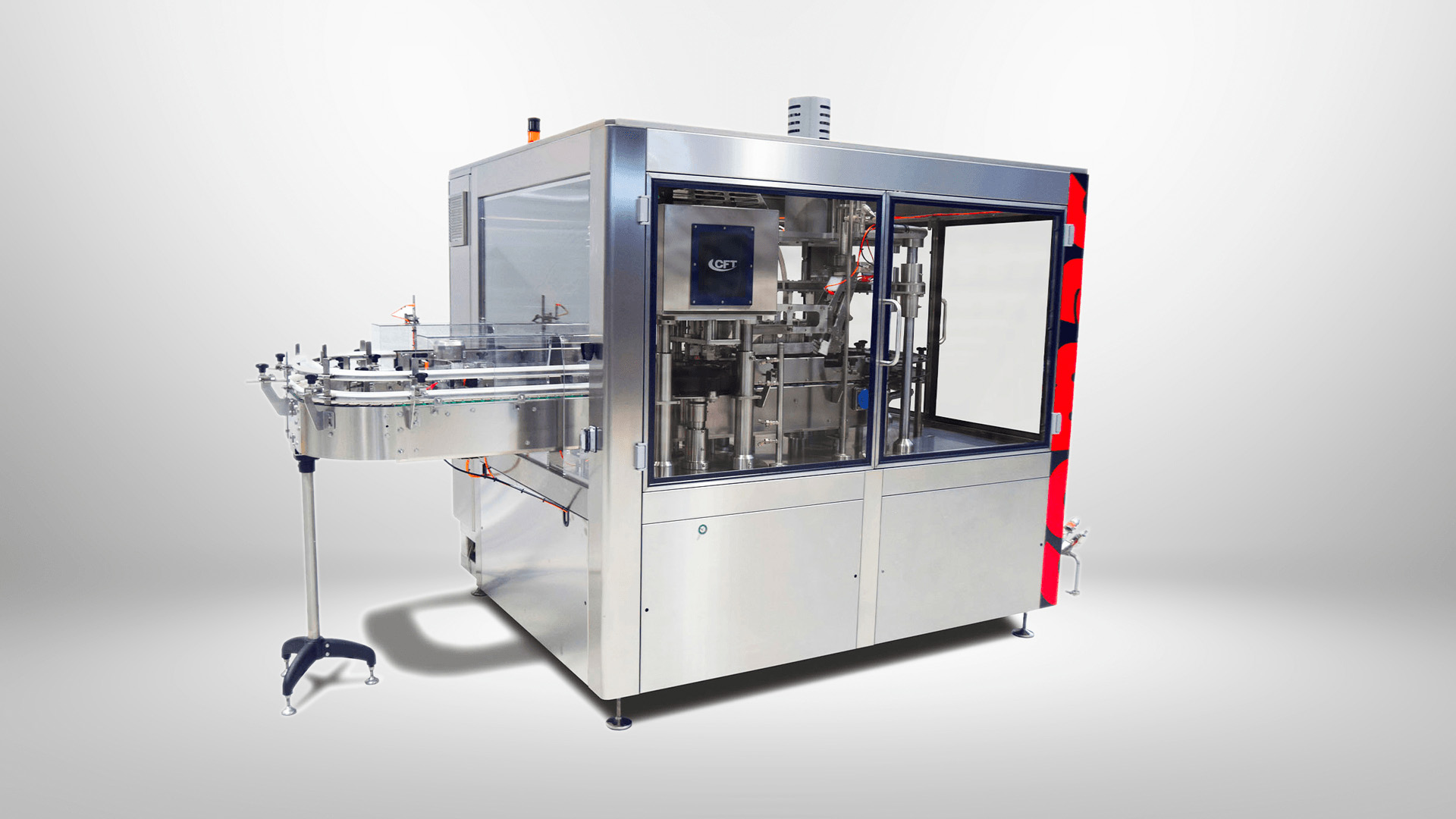 PRODUCTS: juices, still water, carbonated and still soft drinks, sparkling water.
BENEFITS:
easy installation, use and maintenance

innovative electronic seamer with flawed cans reject system

filling valves controlled by flowmeters

cost-effective, high-quality compact machine
Master C Block
Speed from 3.000 up to 15.000 CPH. Automatic filling and seaming monoblock system.
Play video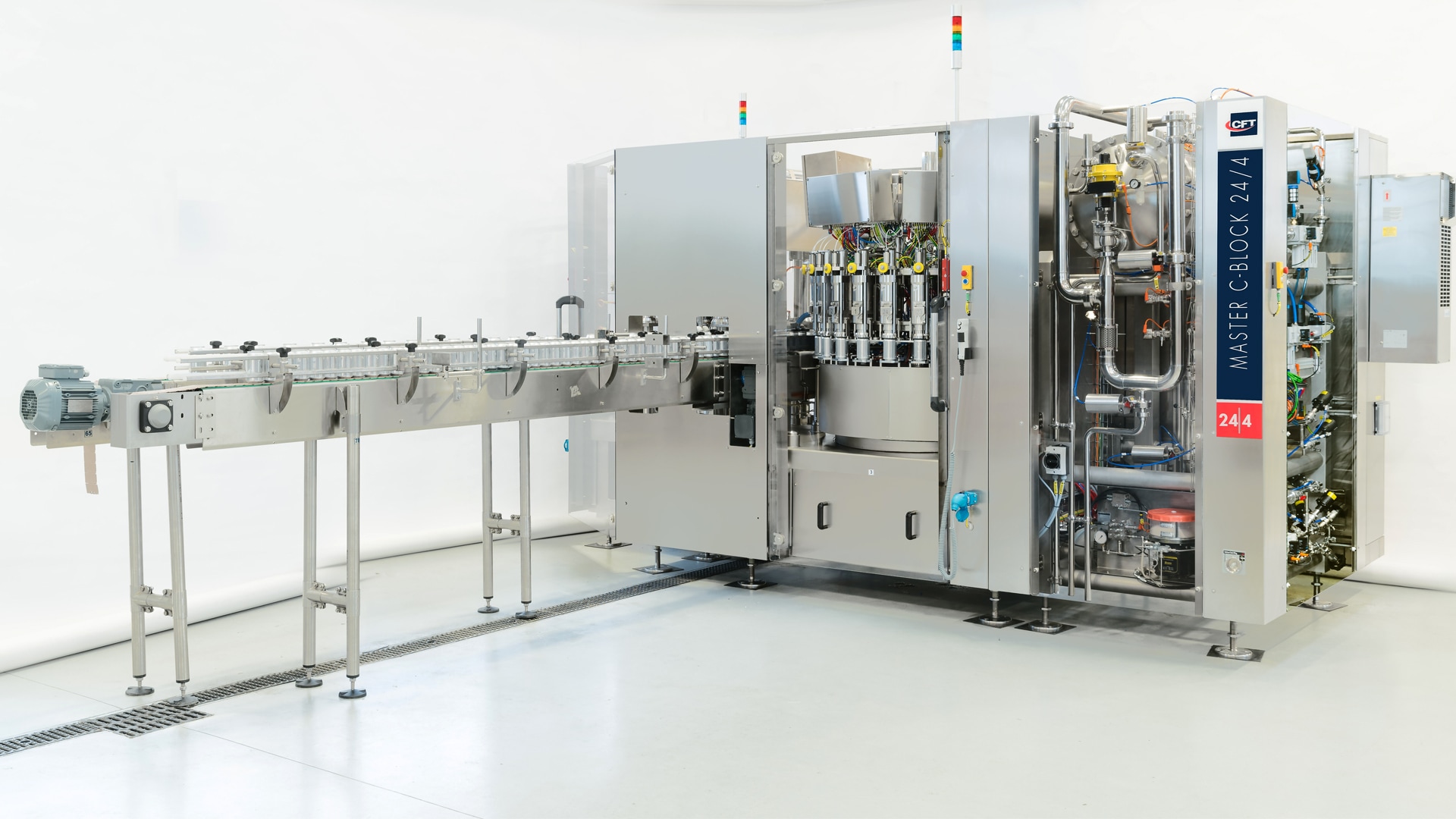 The MASTER C BLOCK is part of CFT Group's range of premium equipment accessible to small & medium sized breweries at competitive market prices and features a top level of performances.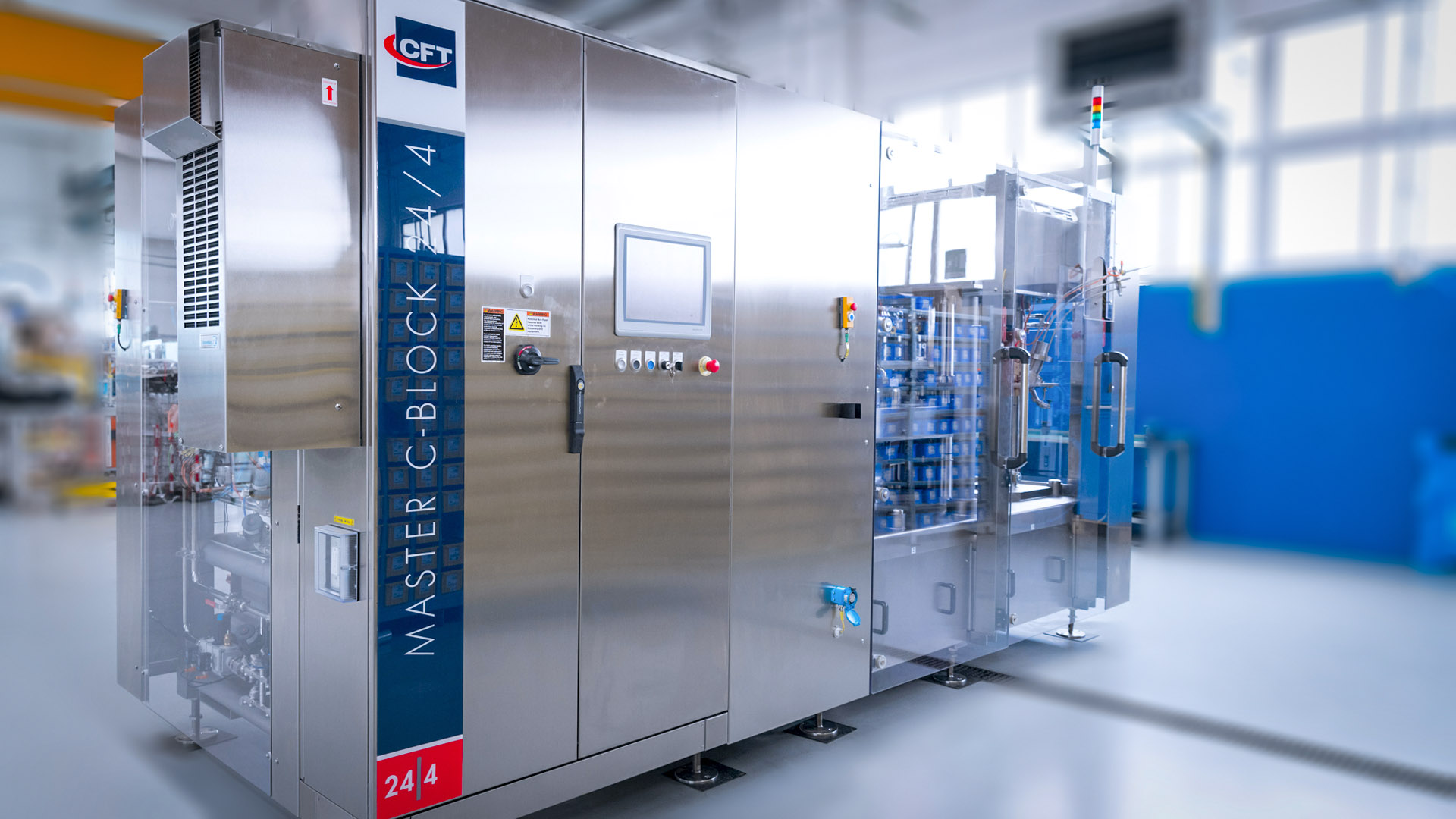 Products: beer
Formats: cans
Benefits:
HIGHLY COMPACT: downsized footprint while maintaining very high production standard: suitable for limited space and easy to install.
machine available up to 24 valves
PERFORMING up to 15.000 cph
HIGHLY PRECISE: flow meter technology with high filling point accuracy
Master C Tech
Speed range from 3.000 up to 84.000 CPH. Filling machine for still and carbonated products.
Play video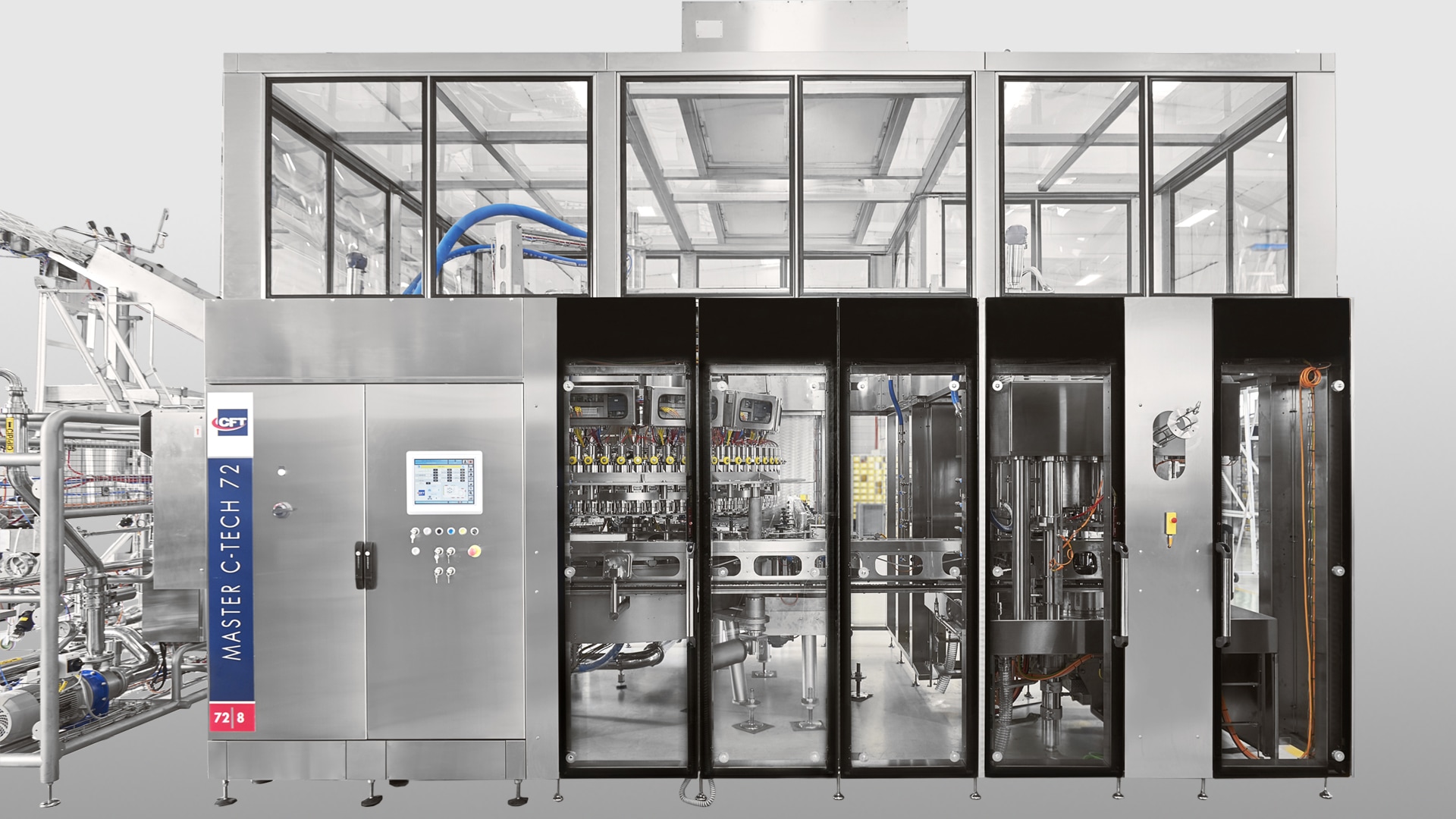 This monoblock is based on proven counter-pressure filling technology paired with our «state of the art» seaming technology. It is suitable for the filling of still or carbonated beverages in both steel and aluminum cans.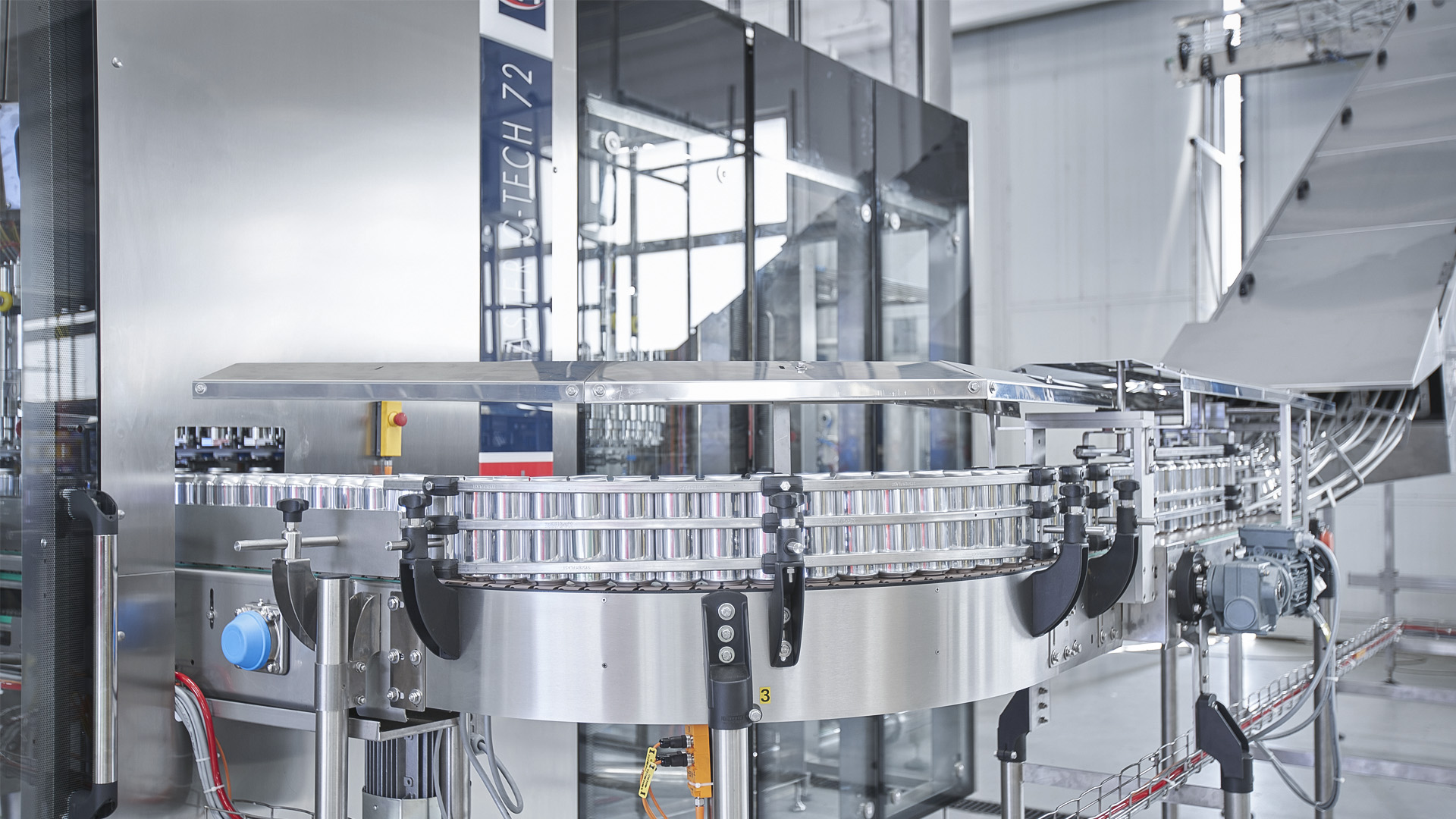 PRODUCTS: beer/ carbonated soft drinks, still products
FORMATS: cans
BENEFITS:
Flowmeter filling technology with high fill point accuracy

High quality seaming

SPEED UP TO 84.000 CPH