Our peelers' range features an innovative high vacuum technology and, thanks to the no-contact between product and water, this equipment is able to provide high ecological value because of the non-polluting liquid discharge. These machines can be featured with different technologies such as abrasive or steam peeling ones. The choice of the machine is directly related to the type of vegetables customers intend to process.
Geyser Steam Peeler
Steam peeler machine for potatoes and carrots.
Play video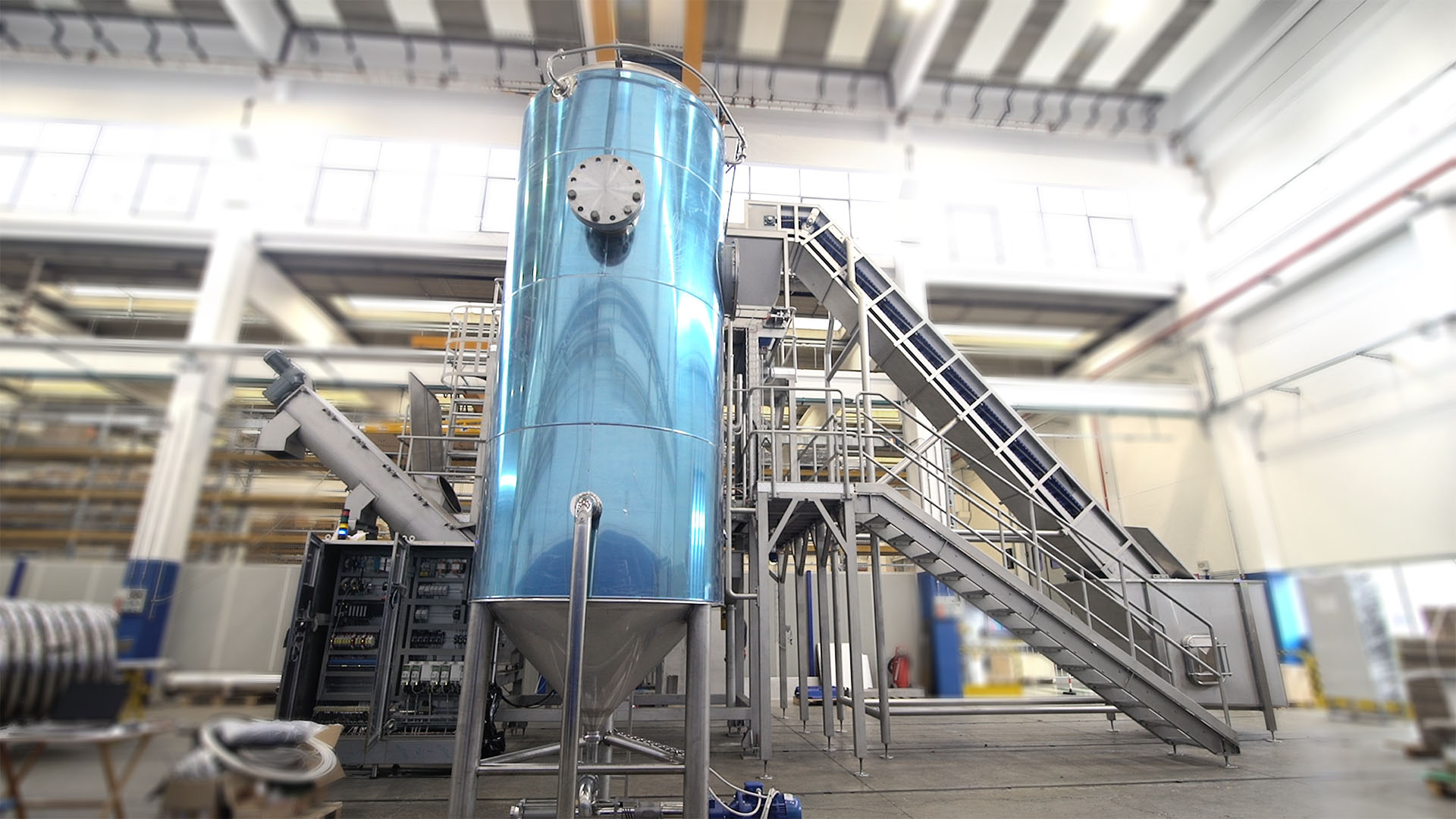 The Geyser Steam peeler machine has been engineered for carrots and potatoes peeling and is able to prepare different kind of final products.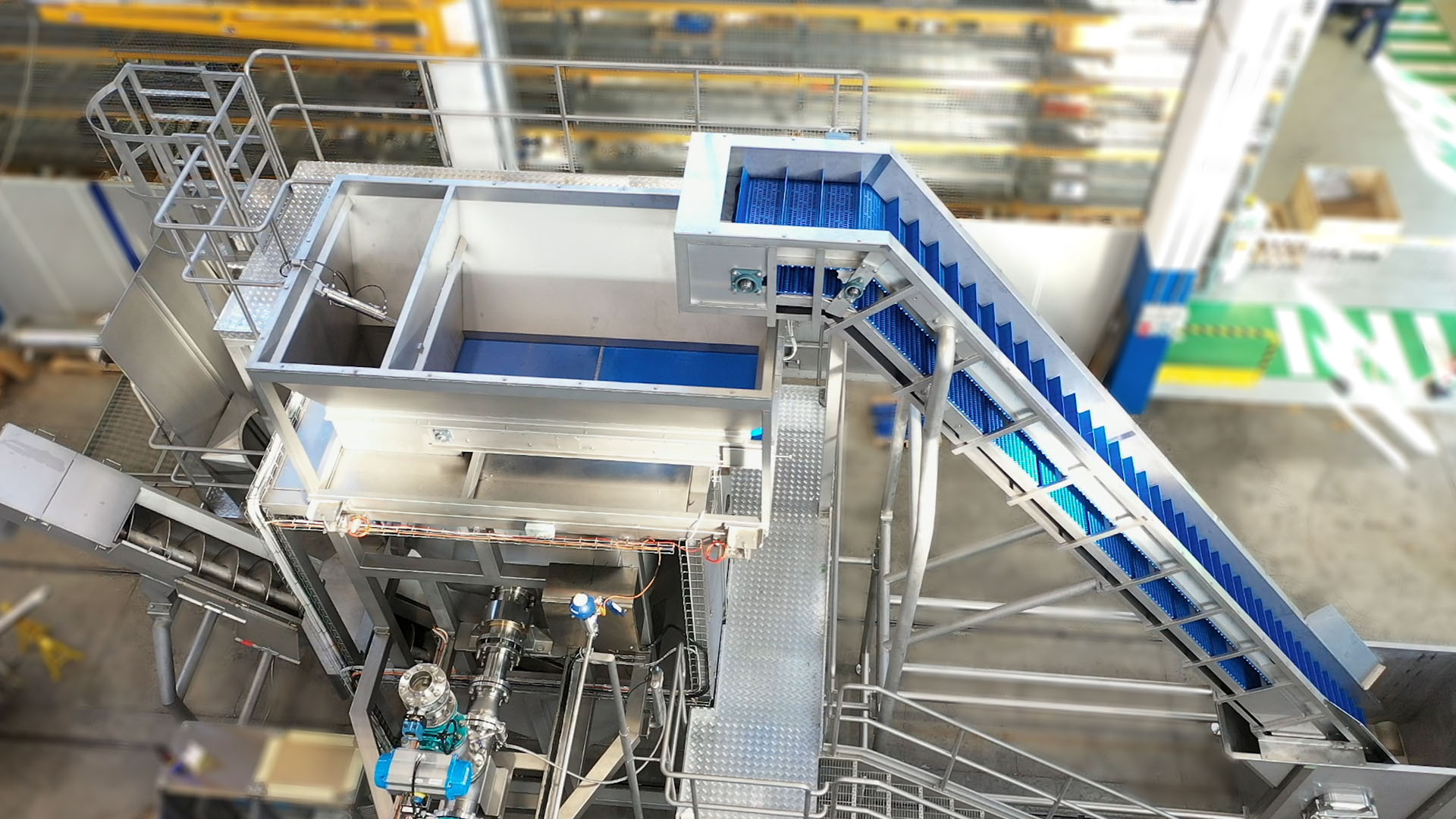 PRODUCTS: carrots, potatoes
BENEFITS:
special vessel design for optimal product mixing and perfect treatment

complete stainless-steel structure including pressure vessel

complete range of capacity from 2 up to 25 tons/h
Vesuvio Millenium
Highly flexible steam peeler featuring quite low peeling temperature
Play video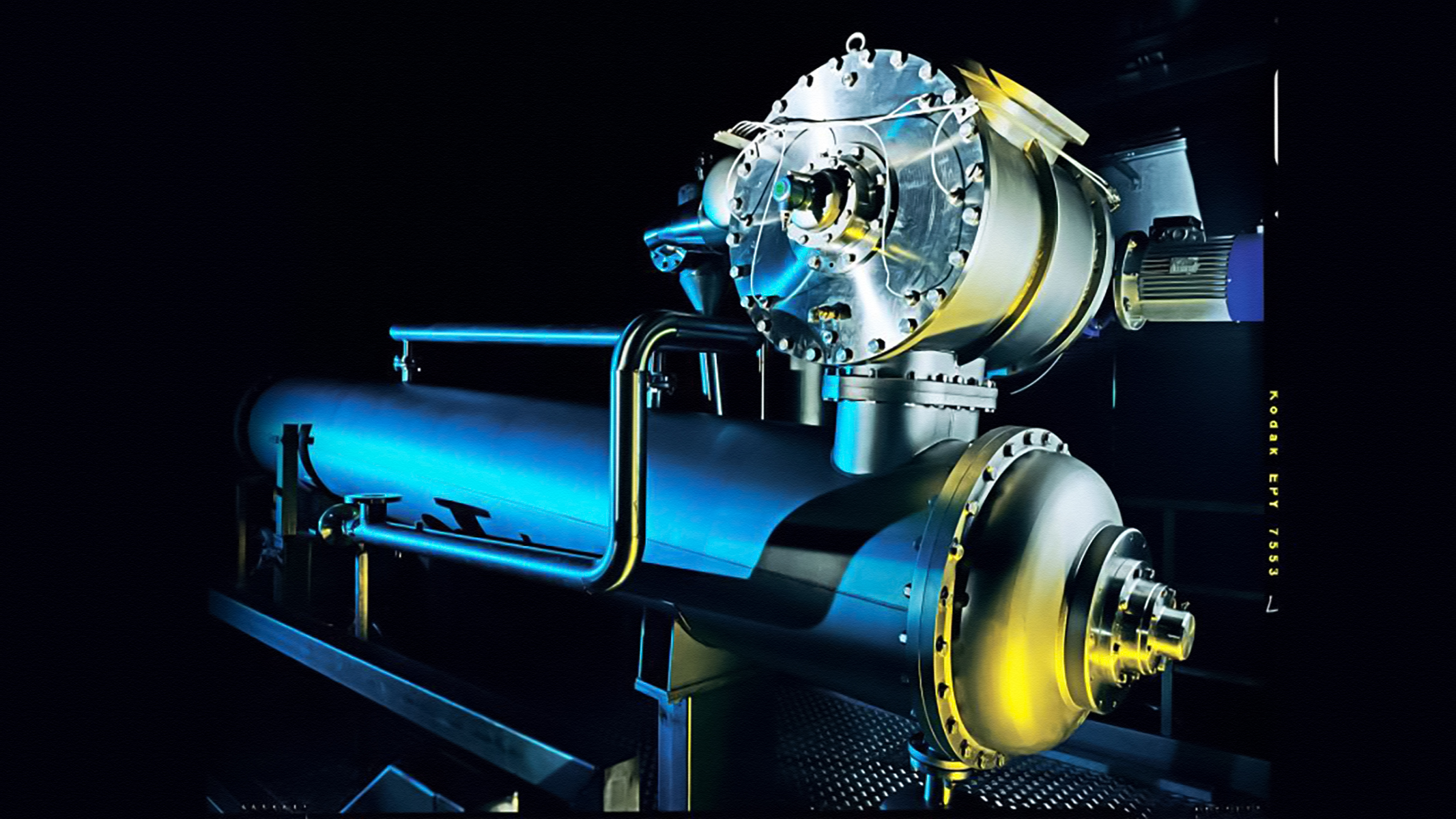 CFT Group's Vesuvio Millenium peeler provides a very high-quality final product and is able to successfully deal with very difficult-to-peel tomatoes. Its flexibility enables to process up to 90 -100 t/h of fresh tomato and its overall design enables to treat the product very gently.
OVERVIEW
The peeling temperature is quite low (no more than 106 – 108 °C) if compared with older traditional techniques, allowing to preserve most of the tomatoes' original texture and limiting energy consumption. The peeling machine VESUVIO MILLENIUM consists of the following components:
Flight elevator for product feeding – it is moved by an inverter power ventilated gear motor. It can be fed by a hydraulic channel or a conveyor belt for dry product transfer;
Rotary valve for product infeed – it is moved by an inverter power ventilated gear motor and it is designed to meter product to the peeling body. The function of this valve is to keep the pressure constant inside the scalding area.
Peeling body consisting of one pressurised chamber hosting a rotor split into sectors.  The rotor is moved by an inverter gear motor. Direct steam or a combined mix (superheated water and direct steam) is used for the scalding cycle.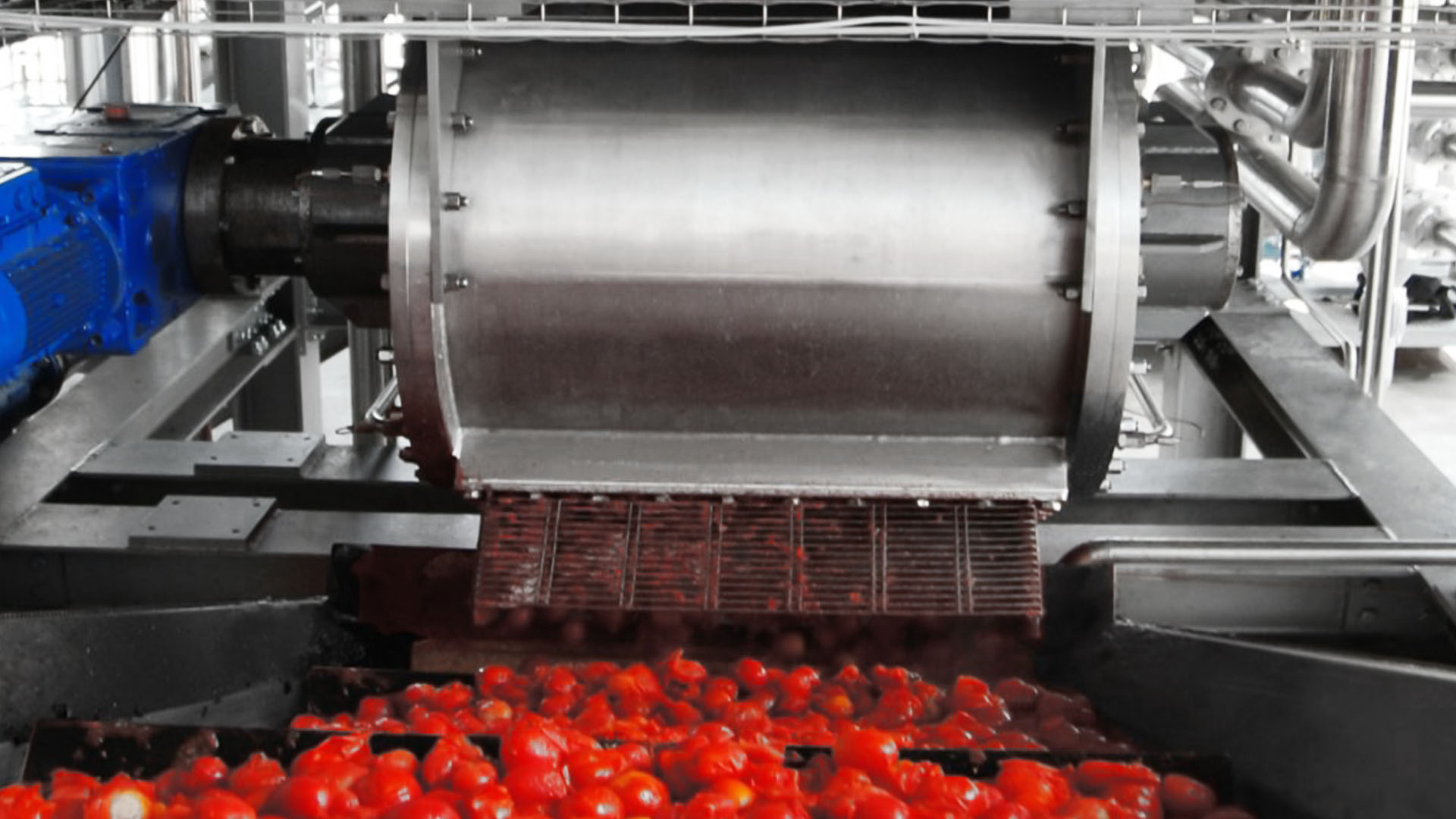 PRODUCTS: tomatoes
BENEFITS:
LOW STEAM CONSUMPTION

LOW MAINTENANCE COSTS

EFFORTLESS PROCESS MANAGEMENT AND CONTROL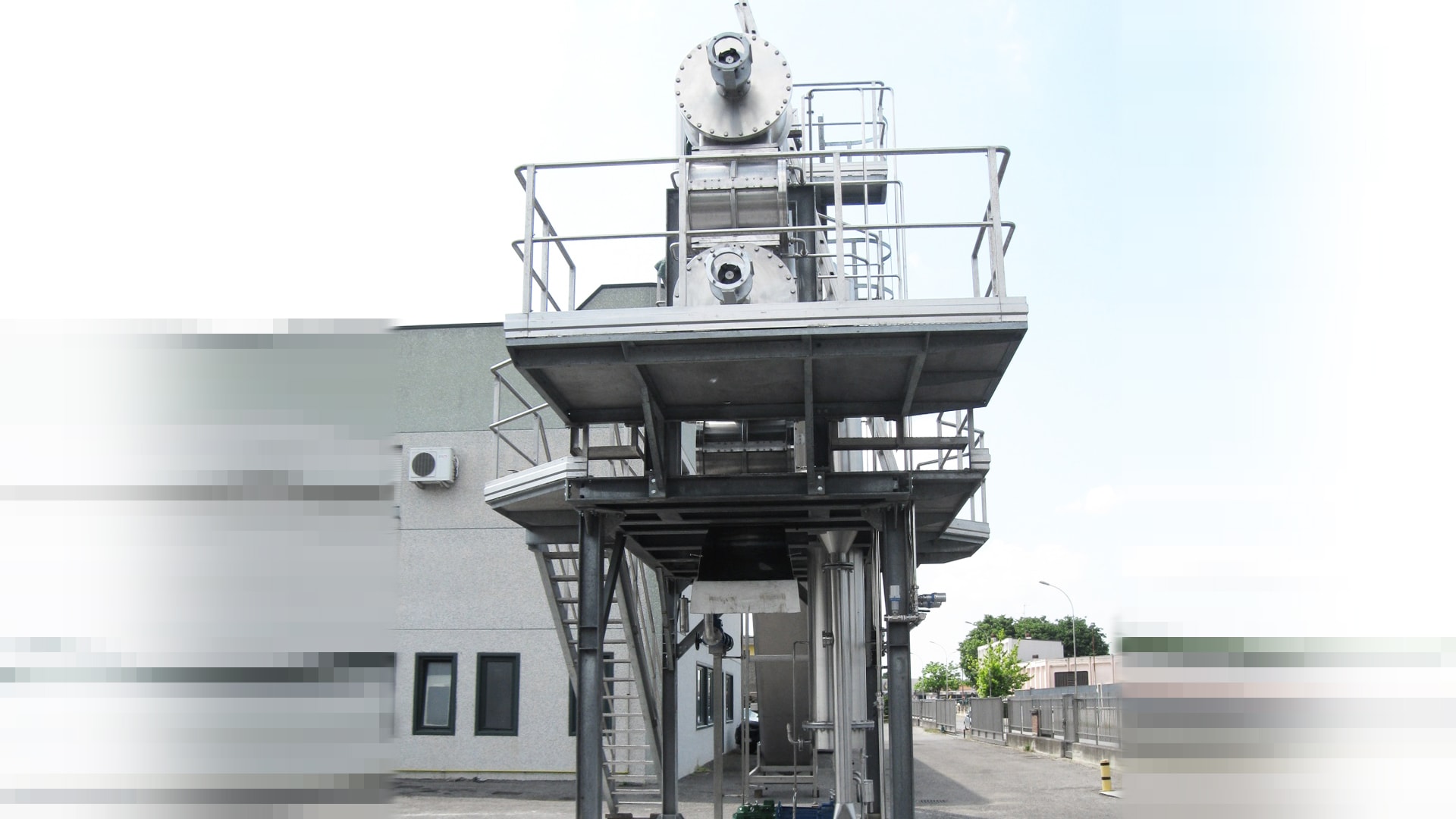 The machine is fully automatic and its operation is user-friendly. The presence of an operator is only required on a limited number of occasions.
OVERVIEW
The peeling machine TSP consists of the following components:
Flight elevator for product feeding
Rotary valve for product infeed
Peeling body consisting of a shell and tube featuring an internal feedscrew for product advancement.
Intermediate rotary valve
Vacuum body – the evaporation process detaches the skin and prepares the fruit for the next processing step in the skin separators;
Rotary valve for product unloading
Frame, made of stainless steel or galvanized steel, as required by the customer;
Skin unloading conveyor with knurled rollers
Mono pump with hopper – it is used to recover juice at the outlet of the unloading rotary valve;
Automatic washing system
Electric control panel for machine operation using either a touch-screen monitor located on the panel or the PC fitted in the control room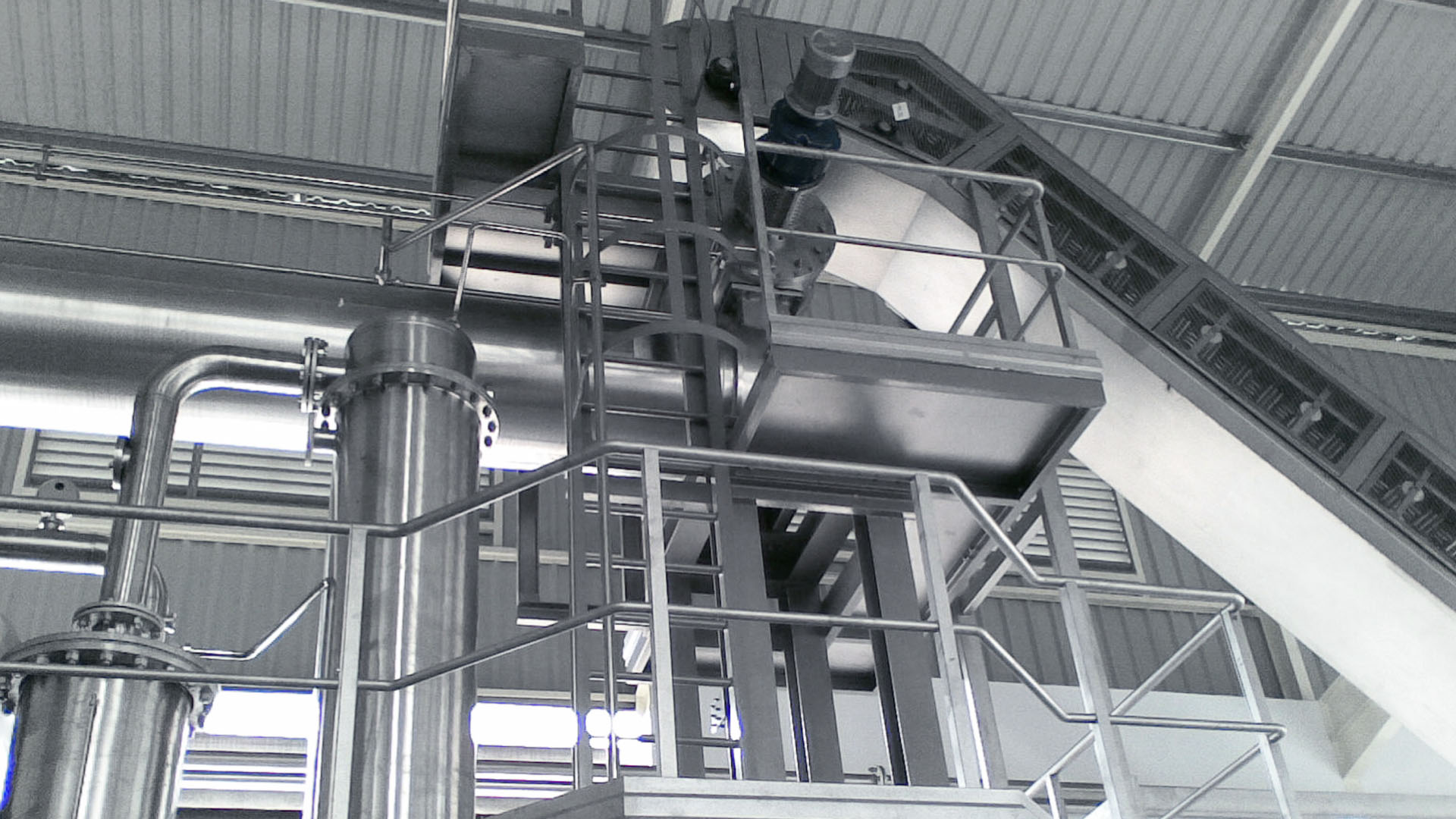 PRODUCTS: tomatoes, carrots, potatoes
BENEFITS:
Great flexibility and process control

High peeling efficiency due to a low product level inside the heating vessel and to the parallel steam flow which provides uniform heating