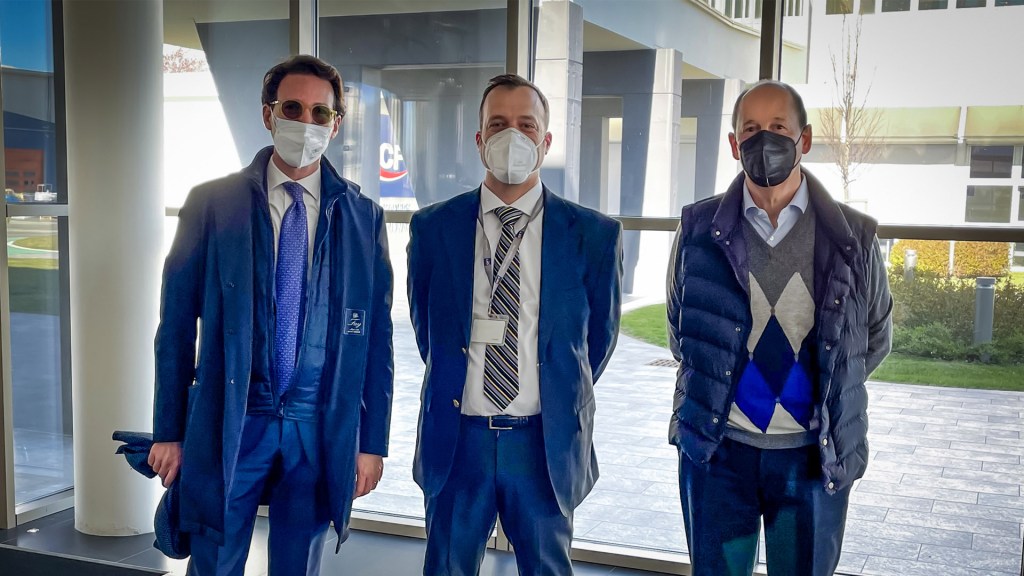 A more global future with ATS Automation
The takeover bid for CFT Group launched by ATS Automation Holdings Italy, a company part of the Canadian group ATS Automation Tooling Systems, has been completed last week.
In this interview, the CFT Group President Roberto Catelli explains the reasons of this "highly strategic" operation and speaks about the future of CFT Group together with ATS.
Andrew Hider, CEO of the holding company of the ATS Group, spoke about a highly strategic transaction. What are the reasons for choosing CFT?
CFT is undoubtedly a highly strategic transaction for ATS as it allows the Canadian group to enter the food & beverage sector (where it currently has a very small presence) by acquiring a group like CFT that boasts a heritage of clients, technologies, and references of the highest level.
What role does the available technology play?
Thanks to its technological heritage, which extends from food industry plant engineering to packaging and vision systems, CFT Group will undoubtedly benefit from further opportunities for development and growth within the ATS Group, especially thanks to ATS global presence and its leading role in the automation sector, which certainly represents an essential element in any turnkey project.
You said that ATS is the ideal partner for the expansion project initiated by CFT. Why?
ATS is certainly an ideal partner for CFT for the following main reasons: it is an industrial entity that will be able to provide a medium-long term strategic vision; it has a very limited presence in the food & beverage sector, which is why CFT represents the ideal platform for further development both internally and externally; CFT will be able to benefit from future development and growth opportunities within the ATS group thanks to its leadership position in automation and industrial robotics; CFT will be able to take advantage of ATS well-established global footprint to expand its business into new markets.
CFT has made significant investments in recent years, how will the business continue and what will be the role of the Paradigna hub?
The existing assets and technologies, as well as the know-how of CFT employees, are the core of the value offered by CFT. Therefore, CFT will continue to operate through its consolidated operating facilities that ATS intends to maintain in Italy, especially the headquarters, that will remain in Parma.
Taking stock, what have been the key stages in CFT growth?
The fundamental stage in CFT growth has certainly been the desire, which began a long time ago, to become a global reference player in the Food & Beverage sector through the integration of related leading brands, know-how and skills that would otherwise have been dispersed, creating a technological combination that is now unique on the market.
What are the new frontiers of food industry plant engineering and what role will our district play in the future?
I believe that the future of food industry plant engineering can no longer be separated from a high level of technology that finds its founding elements in automation and industrial robotics. Parma will certainly continue to play a fundamental role in the global competitive scenario as the skills and know-how of its people are concentrated here, and it will certainly play an even more decisive role with the presence of a solid group like ATS.