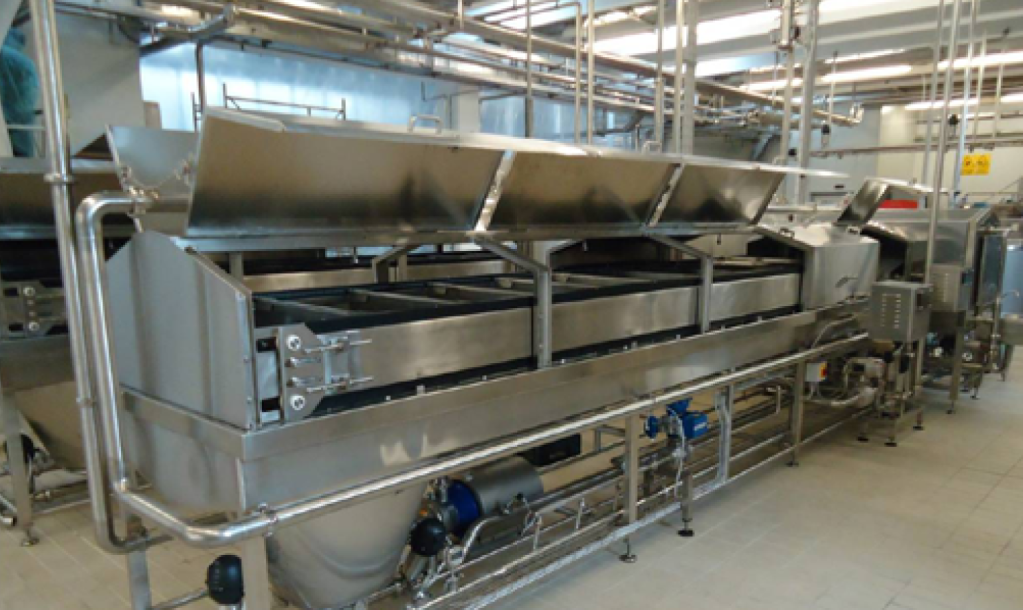 Cheese production lines
Developing new technologies for the increasingly complex requirements of the cheese production and milk processing sector is something that we are doing successfully in the last years, thanks to the know-how of our Milk and Dairy Team and to many complete cheese production lines and milk processing plants designed and installed worldwide.
Our range of milk processing and cheese production solutions features turn-key equipment and machinery for the sterilization and pasteurization of milk, and for the production of fresh cheese, semi-hard cheese, feta cheese, herb cheese, soft cheese, ricotta and mascarpone.
Our cheese production lines are designed using a high degree of automation and are engineered in close collaboration with customers, according to their production characteristics. Customers are supported through a planning and development stage aimed at finding the most suitable and economically advantageous solutions which take account of the specific problems they face.
These solutions are then converted into complete installations, restructuring and development plans for the creation of new cheese-making facilities.
In addition, our MIlk and Dairy Team specializes in the fine-tuning of automated systems for the production of ricotta, mascarpone, and spreadable cheeses. These technologies include automatic dispensers for the dosage of ingredients and additives which can pre-determine the characteristics of the final cheese product and achieve consistently high-quality standards.
Further studies have led us to develop high-tech cheese production lines for semi-processed curds in 18-Kg blocks, to produce spun curd cheeses and for the sale of long-life semi-finished products, cured meats, and frozen products.
Our standard industrial process for semi-finished products makes it possible to:
produce 50 tons of product per day in 14 hours (equivalent to 2,770 blocks /g. 18-kg/each)
achieve high-quality standards
increase output compared with traditional methods
reduce process waste
reduce labor costs
facilitate the cleaning and sterilization of the production line at the end of the process
ensure faster and cheaper maintenance