Filling line for canned beer
This article takes us to Australia's Gold Coast, where we installed a complete filling line for canned beer for one of Australia's fastest growing breweries, Black Hops.
Black Hops and brewing: the story
Black Hops Brewing was started by three friends, Dan, Eddie and Govs, who brewed their first beer, the Eggnog Stout, in 2014, after talking about it in the pub the week before. This led them to open a small brewery and taproom in Burleigh Heads, a Gold Cost suburb, in 2016, and being awarded Australia's Champions for Small Brewers at the 2018 AIBA Awards. Black Hops launched its upscale production brewery in Biggera Waters in March 2019. It is now one of Australia's fastest growing breweries, with a team of over 80 people, brewing and distributing beer to thousands of venues across Australia.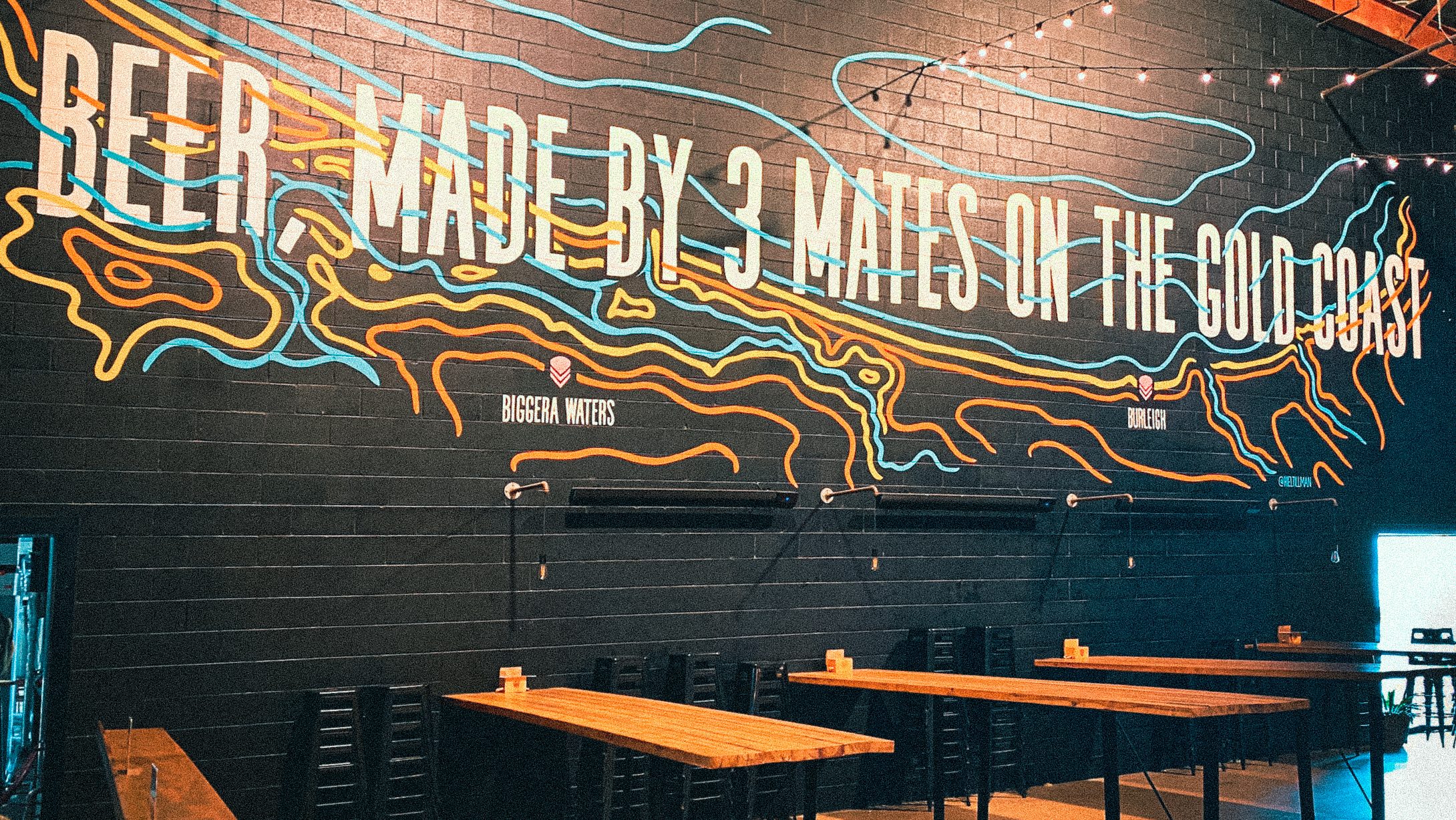 The guys at Black Hops attribute their rapid success to several factors ranging from support from suppliers to drawing inspiration from other craft breweries, to crowdfunding, investors and brand ambassadors. On top of this is the work put in by some of the staff members who have pushed the brand to the next level: in the taprooms, retail and mass distribution. A call from Activision to produce a beer dedicated to the "Call of Duty" video game series has certainly given them a boost!
"[…] When we started we thought we were late to craft beer but it turns out our timing was great. […] Some times things just come together and they work and that's been our story since 2014″.

Dan Norris, Co-founder/CEO
CFT Group and Black Hops: the preliminary steps
When Black Hops felt the need to install a new filling line for canned beer to meet growing market demand, we, and specifically our subsidiary CFT Australasia, stepped in.
In the selection phase, one of the main reasons why Black Hops opted for CFT was the guarantee of quality, supported by our many recommendations within the industry, as well as offering an integrated and flexible solution.
"[…] we found ourselves up against competitors with the best equipment able to pack beer faster, cheaper and at better quality levels than we could with our old line. We wanted to take a big leap and the CFT option stood out as the favourite because it represented that quality solution, but also offered an integrated solution which we thought was logical. Having one provider for the whole line was less complicated and the CFT filler was the best in class".

Dan Norris, Co-founder/CEO
Filling line for canned beer: challenges and solutions
Designing a filling line and estimating its correct capacity, based on a company's future growth, requires enormous flexibility and foresight. We actually set up a line capable of handling a large volume of cans (15,000 cph), as requested by the guys at Black Hops, in order to put them in a position where they would not have to deal with further upgrades in a few years' time and keep up with the demands of increasing production going forward.
"[…] we back ourselves and the future of our brand and we'd rather do one upgrade now than a smaller upgrade now and need to upgrade again a year from now. Quality is critical as well and having something that we could be confident with is really important to us. We see ourselves as a brand that is nationally significant and the best in class and it's hard to say that and operate with entry level equipment".

Dan Norris, Co-founder/CEO
Flexibility and a constant willingness to meet the customer's needs are hallmarks that set us apart and have accompanied us in dealing with the unforeseen events and changes in supply that can happen along the way. As a testament to this approach, we designed a customized line that took into account the inclusion of a customer-owned machine and, at the same time, provided CFT alternatives if there were any problems.
Any difficulties were overcome thanks to the close cooperation with Black Hops, who never lost faith in their potential, and our involvement throughout the design and installation process to find the best solution for them.
These factors allowed us to successfully realize a complete 15,000 cph beer can filling line.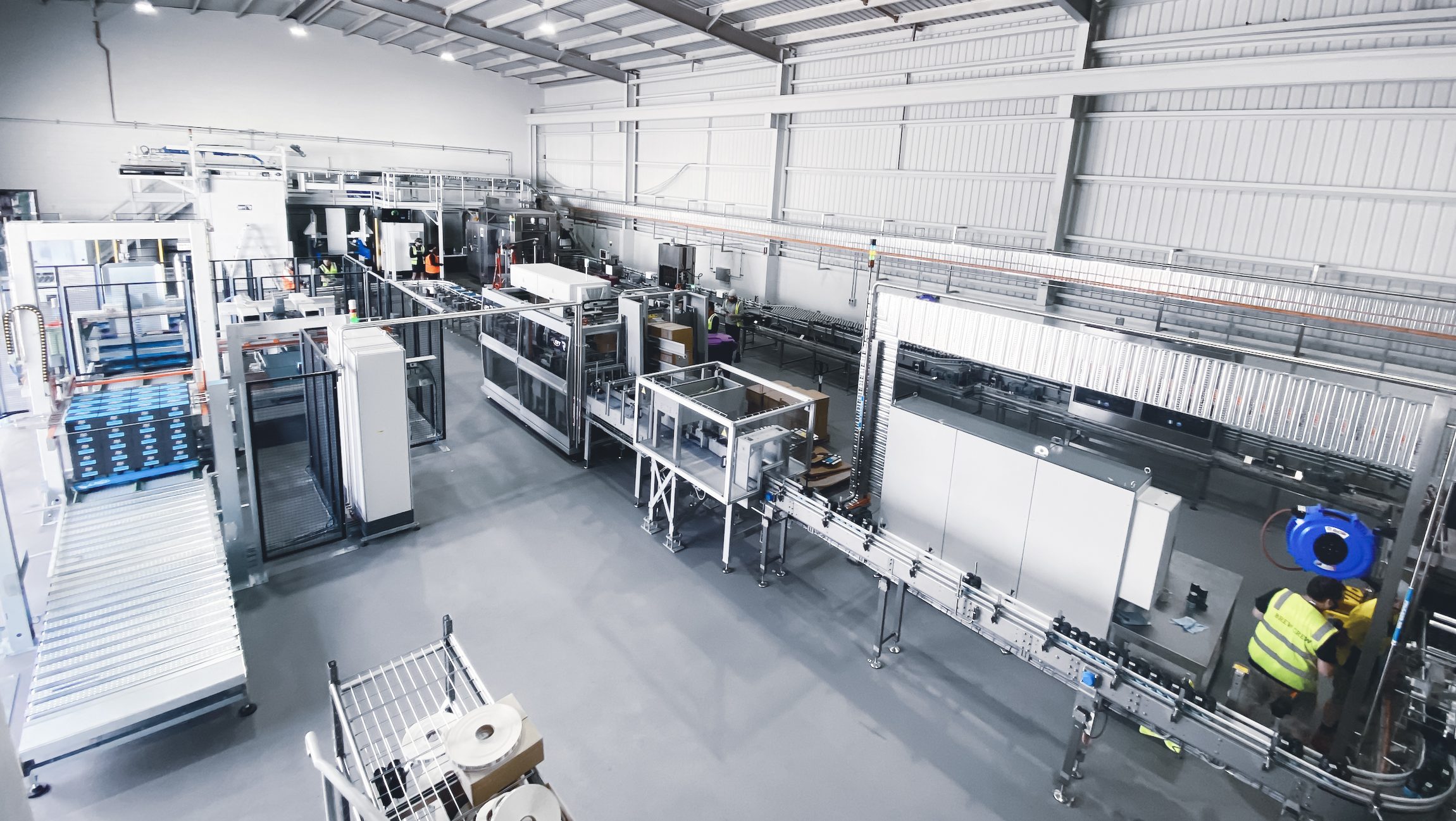 Benefits of the CFT filling line
The centrepiece of the line designed for Black Hops is our Master C-Block, a one-piece automatic filling and seaming system consisting of 24 valves with high-precision flowmeter technology.
The main advantages of the Master C-Block are:
The machine's compact design
Stainless steel valves, with particularly meticulous finishes that guarantee high levels of hygiene
Separate circuit for CO2 flush recovery with single point connection
Reduced oxygen uptake during packaging cycle
Ease of operation designed to make maintenance as quick as possible
Highly flexible operator panel, which makes it possible to adapt the filling phases to the different products handled
Format changeover to handle two different sizes of cans and lids
The filling line designed by CFT also includes a CFT101 automatic top depalletizer for empty cans, capable of handling 3.5 layers per minute, a COR20 Wrap around Case packer and an automatic palletiser.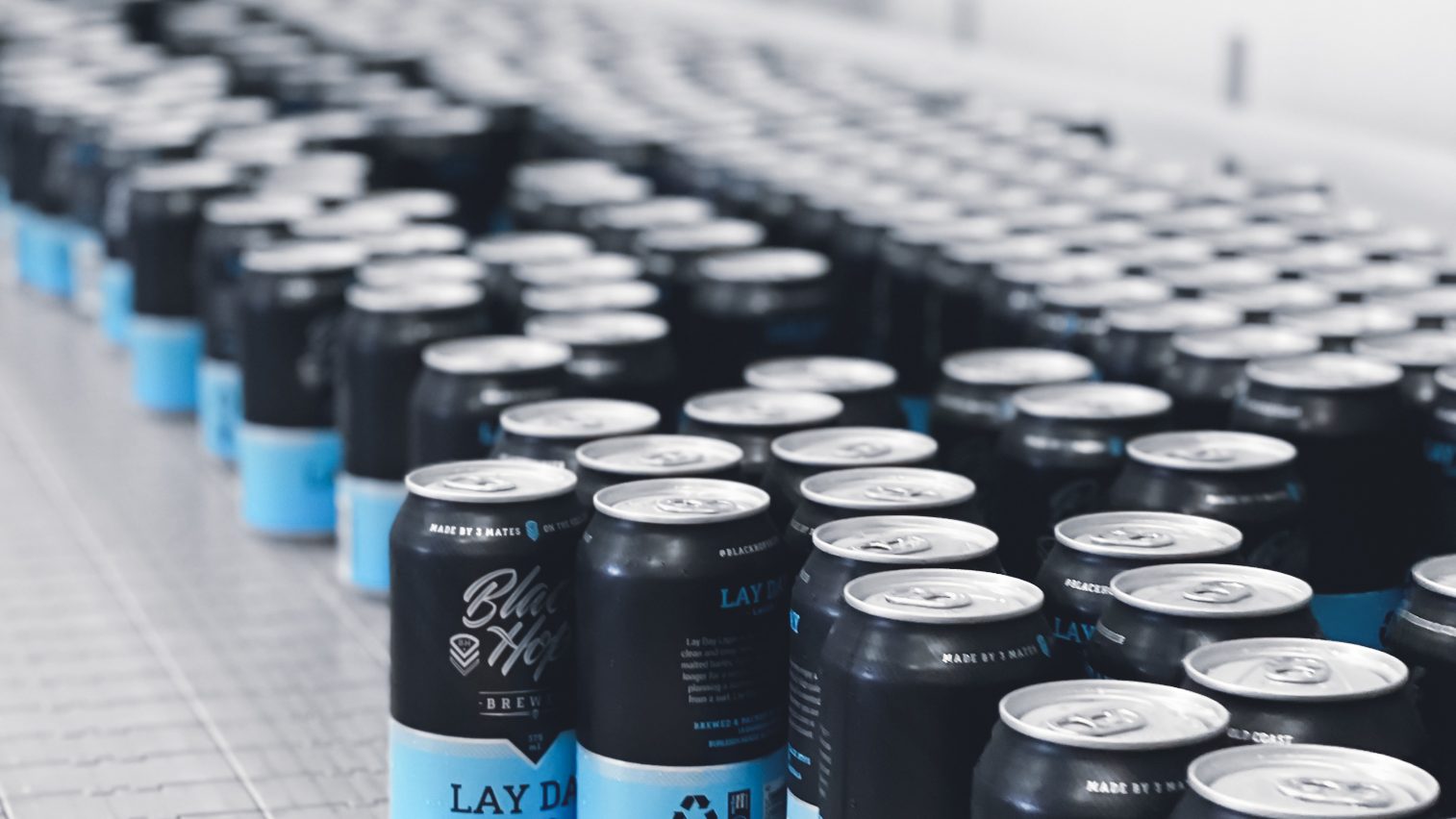 Objectives achieved and future prospects
This was a challenging project, which was started and completed during CoVid, something that required some extra efforts: for this reason we are very proud of the end result and the excellent relationship established with the guys at Black Hops. We have got the proof that the quality of our machines is a guarantee for companies that want to establish themselves as market leaders and compete with the sector's big boys.
As Dan Norris, Co-Founder/CEO, told us:
"[…] Not every brewery needs to take such a giant leap, there are other options. For us though, this gives us confidence that we are operating with the best, we can focus on other areas now knowing that we can pack beer as well as any brewery in the country and that gives us, investors and customers confidence that we have not compromised on a very important element when it comes to quality in beer".
Having overcome the initial hurdle of language-related communications, which made for some interesting conversations, in the end the customer was very satisfied with the installed line:
"[…] once you understand the layout and processes, the line is incredible in every way, super efficient. It is the rotary filler and the speed of the fillers that we like the most. Super satisfying to operate with consistent beer levels".
The fruitful cooperation with Black Hops and the success of the project are without doubt excellent grounds for future collaborations in the southern continent.
Matthew Macfarlane – Sales Manager – CFT Australasia Pty Ltd
Piermario Zuccati – Sales Area Manager
Federica Nocciolati – Project Manager